When you have a day, or week, that drags on…when you feel like you have the weight of the world on your shoulders how to you handle that pain? We know we can trust on Sunny Bay and their Hands Free Unscented Neck Heating Wrap. This easy to use neck wrap is warmed in the microwave (use only 30 seconds to 1 minute intervals as to not overheat, which can happen easily). By letting this soothing and comforting wrap sit around your neck, snugging your shoulders you will instantly feel relaxed. We love this hands-free option as you can move around your home or business without worrying about it falling off or shifting. If you instead are desiring a cooling and chilled effect this Neck Wrap can also be placed in the freezer or fridge to cool it down to your desired temperature. This versatile product is sure to be a crowd pleaser this holiday season.
Men can be hard to shop for, so I love to always add in a useful product. This year we are gifting Papa Fox the Back Brush from Rengora. This brush is a great tool for all men. It can be used both wet and dry, helping wash their skin in the shower, and to exfoliate out of the shower when used without water, called dry brushing. The natural Boar Bristles remove dead skin leaving it feeling soft + smooth. Men loves how this leaves their feet and back feeling after using it. The brush has a gentle curve to it so all of those hard to reach areas are much easier to get to without doing crazy contortions. The removable head piece makes it great for when they are out traveling on business or leisure trips. Give the guy in your life a useful gift they will actually use and appreciate.
Collar Press is the revolutionary product that is going to change how you manage your dress shirts. Save time and money with this new collar ironing product. Simply place the Collar Press into your dress shirts collar, place in your dryer for 10 to 15 minutes on high heat. If you don't want to put it on high heat, then choose the medium heat on your dryer and have it run for 30 to 45 minutes. MamatheFox has a steam dryer but that doesn't mean it steams out my husbands collared shirts. Now when I run the shirts with a Collar Press in the stream option it quickly adjusts the collar to be fine and crisp.
Are you a man who gets a sore back after a long day? Feel like you carry the weight of the world on your shoulders? Help yourself out with this easy to use and super comfortable back and shoulder heat wrap. The amazing, large heating area is unmatched by any portable heating wraps. The heating area measures 18 inches wide and 10 inches tall. It provides heat therapy to the entire back for most people. If you're suffering from Arthritis, Knee Pain, Back Pain, Shoulder Joint Pain, Tendonitis, Neuropathy, Sciatica, Bursitis, Fibromyalgia, Neck Pain, Carpal Tunnel Syndrome, Hip Pain, Tennis Elbow, Golf Elbow, Shoulder Pain, Shin Splints, Chronic Pain, etc. you MUST try this product! The long-lasting heat works well to relieve your pain. With the tie-on straps, it is convenient to apply heat therapy to treat your strain or cramps. Use it while doing house work, sitting down watching TV or even resting in bed. For rotator cuff injury, this heat wrap can cover the shoulder as well as the chest muscles and shoulder blade. It conforms to the body shape very well. No Velcro so it won't damage your nice clothing and blankets.
Do you want a versatile product for pain relief? Then look no further! The extra large microwavable heating packs can be microwaved or freeze to desired temperature. BioMed DB Design's heating packs massage your muscle and heal your wounds faster. The heat action can be used for deeper heat penetration. Reusable, washable professional portable massage heating pad is perfect for you. It can be used all over your body, back, legs, feet, arms, stomach, wherever you desire to feel the warmth or cooling sensation your body requires. Since this product is pretty large I would suggest microwaving it for a solid 2 minutes. Then taking it out, moving about the inside parts (whole grain wheat berries) before heating it any longer. This helps equally distribute the heat throughout your pad. With 4 cover patterns to choose from this will be sure to make someone smile this holiday season.
Society Socks is a brand with a social cause. With every pair of socks sold, another pair is donated to charity. Society Socks are the ultimate blend of craftsmanship and style. They offer one time purchase options, or the more popular subscription service option. With both men and women sock options, you can get a subscription for anyone on your holiday shopping list this year from Society Socks. 3 months, 6 months or a full 12 month (year long) subscription lengths. are available . When you feel warm, comfortable and cozy as you slip on a pair of socks from Society Socks, you can remember that another pair is being given to a homeless shelter to help aid those in need thanks to this generous and giving brand.
Drinking games are not just for crazy college kids these days. Bring Sip It to your next party and serve some fun and laughter to your friends. 3-6 Players and some frosty beverages is all you need to add to Sip It. Players take turns drawing tasks cards that could lead to ridiculous antics or public embarrassment. However, there is always the choice to pass the card, take a sip, or lose points. The players with the most points at the end of the game wins! Give the gift of some adult fun and laughter with Sip It!
Do you know a guy in your life who loves a glass of whiskey? Then you know that there are many thoughts on how to drink it. The temperature, how the flavor should taste and of course the type of glass in which to pour it. Whiskey lovers all over are loving the new NOS'R glass. This unbreakable glass was made especially for whiskey, but of course can handle the other liquors you may also indulge in. It's the world's first stainless steel insulated nosing glass. Which allows is to have superior aeration, aroma enhancement, and perfect construction. It has boasts of a 20x better temperature retention compared to a normal glass. This adorable glass is only $19.99 and will bring a grin to anyone who is lucky enough to receive one this holiday season.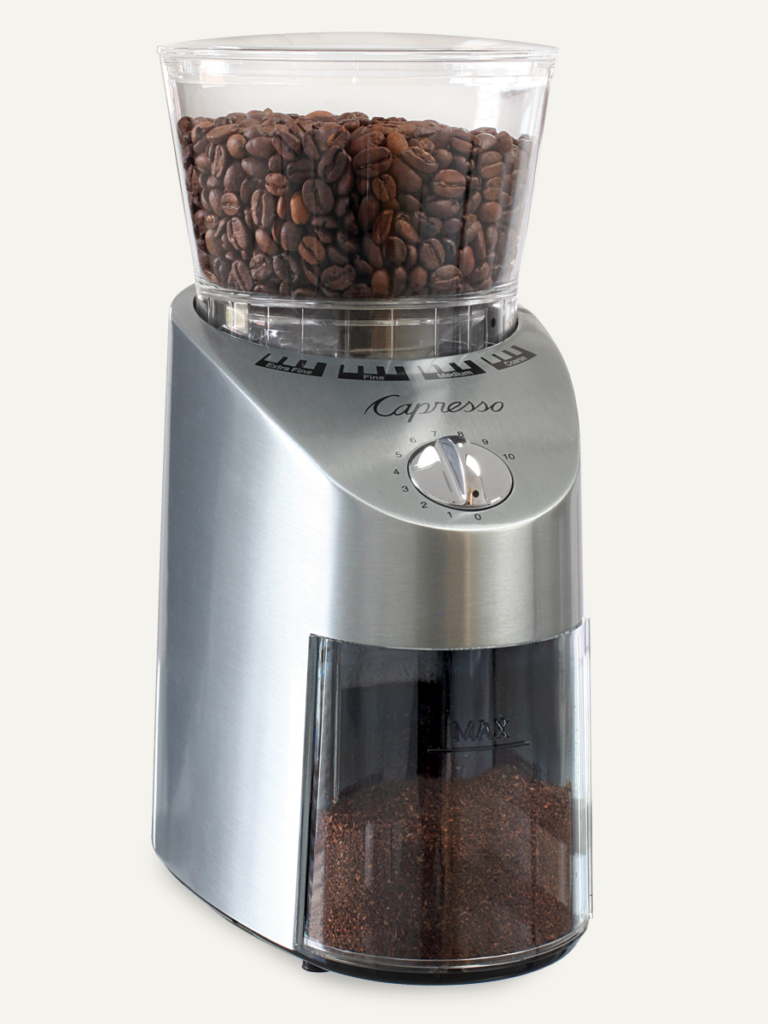 Your favorite barista deserves high quality when creating their favorite cup of Joe creation.
"Capresso defines the ultimate in home coffee equipment with its innovative coffee makers, espresso machines, coffee grinders, automatic water kettles and other kitchen electrics for those who want the best."
The Infinity Plus Conical Burr Grinder is one grinder that can't be beat. The innovative gear reduction motor actually preserves maximum flavor and aroma by creating less friction and heat when grinding. It also provides the widest range of precision grinding, 16 settings, so you can brew how you like it best.
Features include cup selector, pulse grinder, safety lock system, see-through bean container, and heavy duty zinc die-cast housing. Serve the perfect rich and full-bodied taste this season with Capresso.
Silicone rings are all the rage and Groove Life has the highest quality rings at an affordable price! Groove Life is different because it is designed with patented breathable grooves. The grooves keep fresh air circulating and bad odors from bring trapped. Meaning this is one silicone ring you can keep! Groove Life has a passionate and reliable team that offer the best of customer services and warranty. They are dedicated to bringing functionality and fashion to a universal consumer. These rings are not only perfect for the extreme lifestyle but also for the messy mama, dedicated nurse, workout jock, hands-on worker, and any other life adventure! Make this holiday season extra unique by customizing a Groove Life ring for that special someone!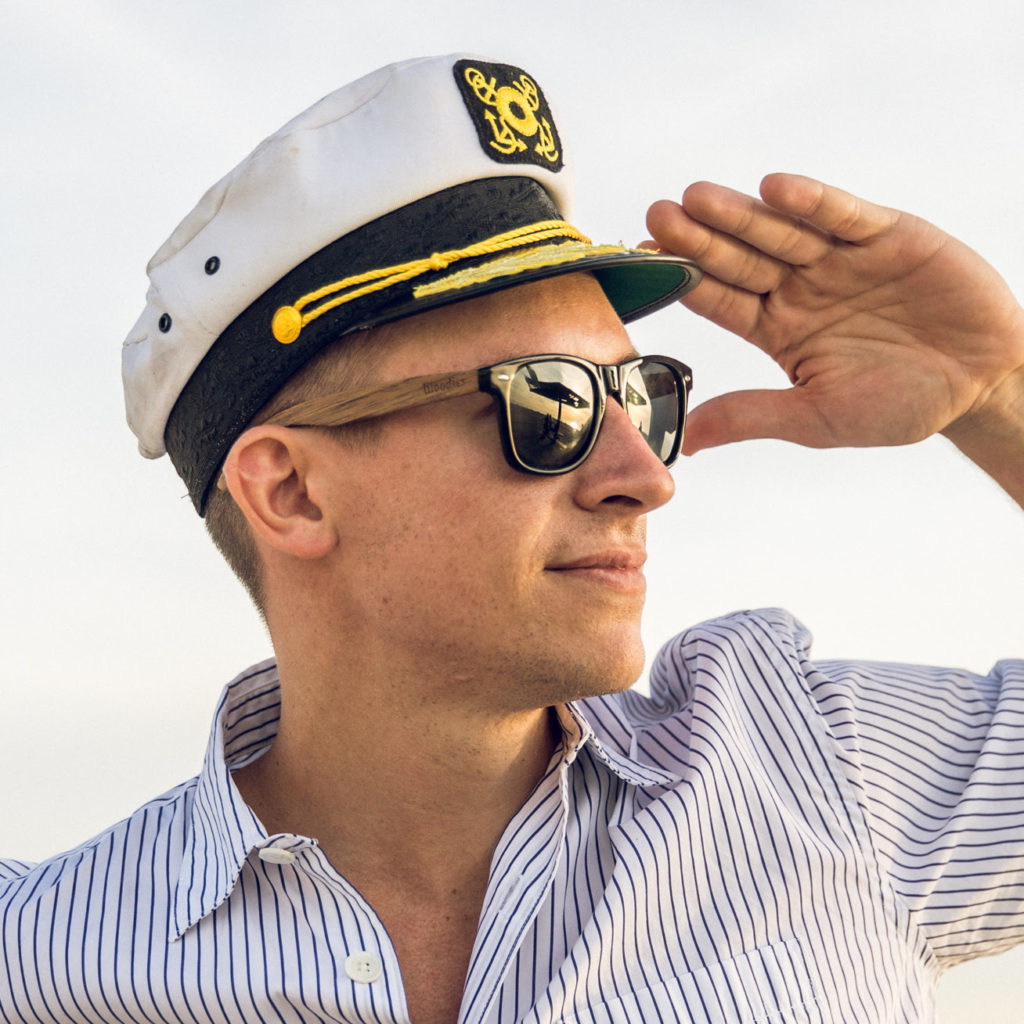 Life is better on the beach! And if you can't get to the beach, well pretend you're there! Woodies promotes that carefree laid back feel while keeping you cool and stylish! The classic Woodies eyewear is a combination of wood arms and plastic frames, but in the past year they have branched out to new styles and watches. Woodies are comfortable and light weight while still providing 100% UVA/UVB protection. These glasses are stylish, durable, and natural. Each pair includes a durable black carrying case, a microfiber lens cleaning cloth and a wood guitar pick!
Deep Dive Threads is a tee shirt company that is brimming with modern and classic original tees that the men in your life will flip over. Finding inspiration from favorite TV shows, movies and superheros the design teams got a knack for funny and unique tees. MamatheFox's husband loves his tee's from Deep Dive Threads. The Flash theme tee is a top worn shirt of his. Scroll through the site and you will be sure to find a few tee's that will be perfect for a guy on your holiday shopping list.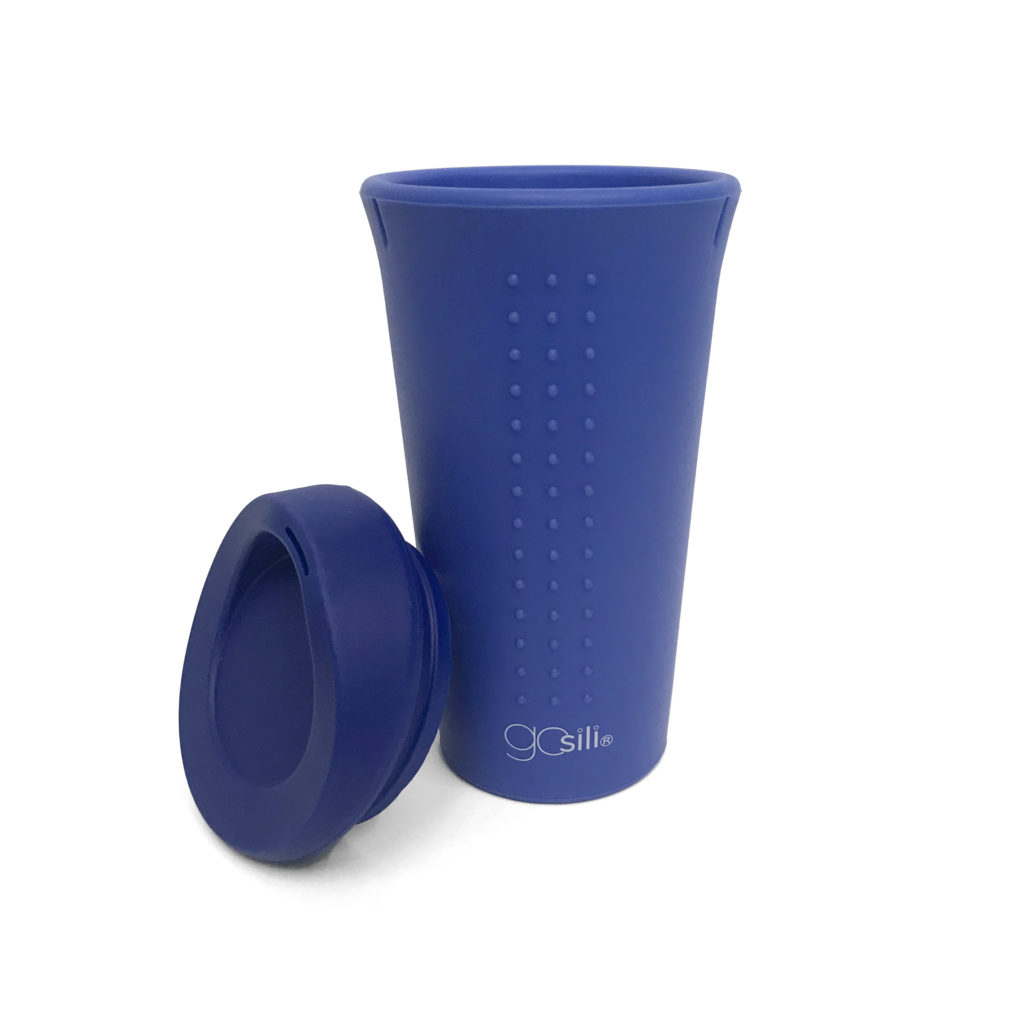 Making the switch to no plastic or no waste can be hard but definitely rewarding. GoSili has a passion for making quality silicone products that are built to last and help reduce waste. Their 16oz Coffee Travel Mug is the perfect alternative to the every day coffee mug or paper cup. It is not only dishwasher safe, but also microwave safe! Yes to less dishes! The To-Go Cup has been perfectly designed to hold its shape and easy to grasp thanks to GoSili's patented embedded stainless steel rings feature. GoSili has a number of practical silicone gifts from babies to working men and a great resource to check out this holiday season!
Eve Home
Sleek products that use technology to produce comfort, convenience, and control is what eve is all about. This award-winning brand creates many accessories for the home and Elgato Gaming. With headquarters in Germany, the brand distributes to over eighty countries around the world.

This indoor air quality monitor helps you care for your air. Showing air quality, temperature, and humidity, this compact technology is a great sensor to have in your home. The customizable display and sleek aluminum body gives a decoration-like look that will fit in any room. Connect the monitor to an app on your phone so you can check the indoor conditions at any time. The USB port that charges the device gives six weeks of power without needing to replace batteries at any time.
Keeping your garden watered just got easier with Eve Aqua! This smart water controller connects your smart phone to your garden hose. Activation is simple using Siri, the Eve Aqua app, or onboard button. On the app you can schedule a watering time and duration so your sprinkler can run even when you aren't home! The app also tracks water usage and the last time you watered, helping you keep your water bill in budget. The Eve Aqua is a great gift for your favorite homeowner!
Real Shades mostly focuses on kids sunglasses, but they offer adult shades too. The 100% UVA and UVB protection is more important than people might realize. Damage from the sunlight is no joke, but with these durable sunglasses your eyes can be protected. The stylish options that Real Shades offers is unbeatable. Anyone will be able to find something they like from this brand. Check out the kids page of the gift guide for some more info about the Real Shades sunglasses.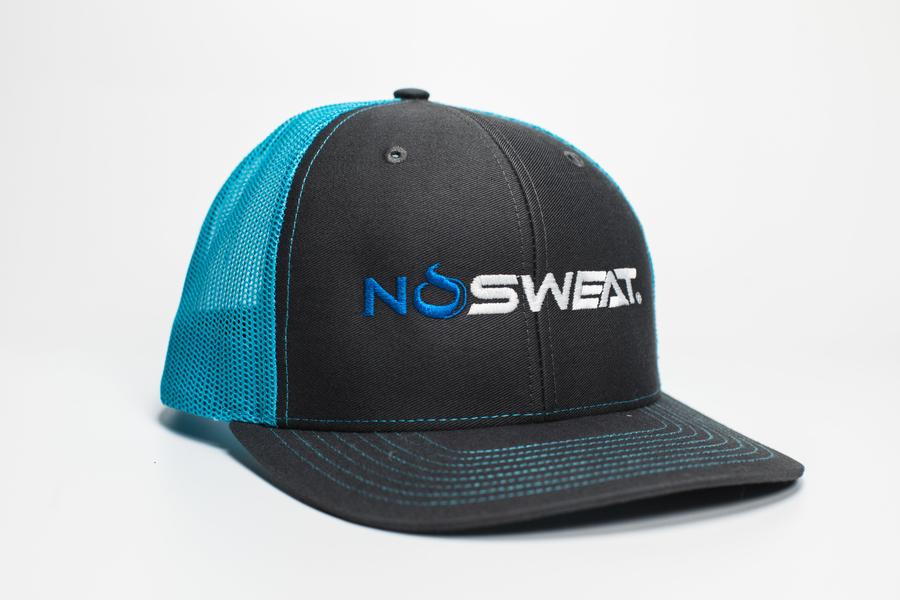 No Sweat is a lifestyle brand changing the way you wear your hat, helmet, visor, or hard hat. Their goal is to provide innovative products that increase performance and improve how people work, play, and live. NoSweat produces disposable moisture wicking liners for any type of hat you wear while you work. The patented sweat lock technology gives protection from sweat marks, yellow stains and oders. Keeping your favorite hat, work equipment, or sporting gear nicer longer.
When it comes to unique tees that feature your hometown pride Brain Tees Designs has your back. This Etsy seller can custom make any zip code into a fun and unique tee design that is sure to be an instant hit in your circle of friends. Contact them through their Etsy site and tell them what your zip code is and they can even help you make a design featuring the colors of your favorite local sports team. With football season here, and baseball coming up in the spring you can get the guy in your life a fun and special sports tee they can wear to games and to sports bars.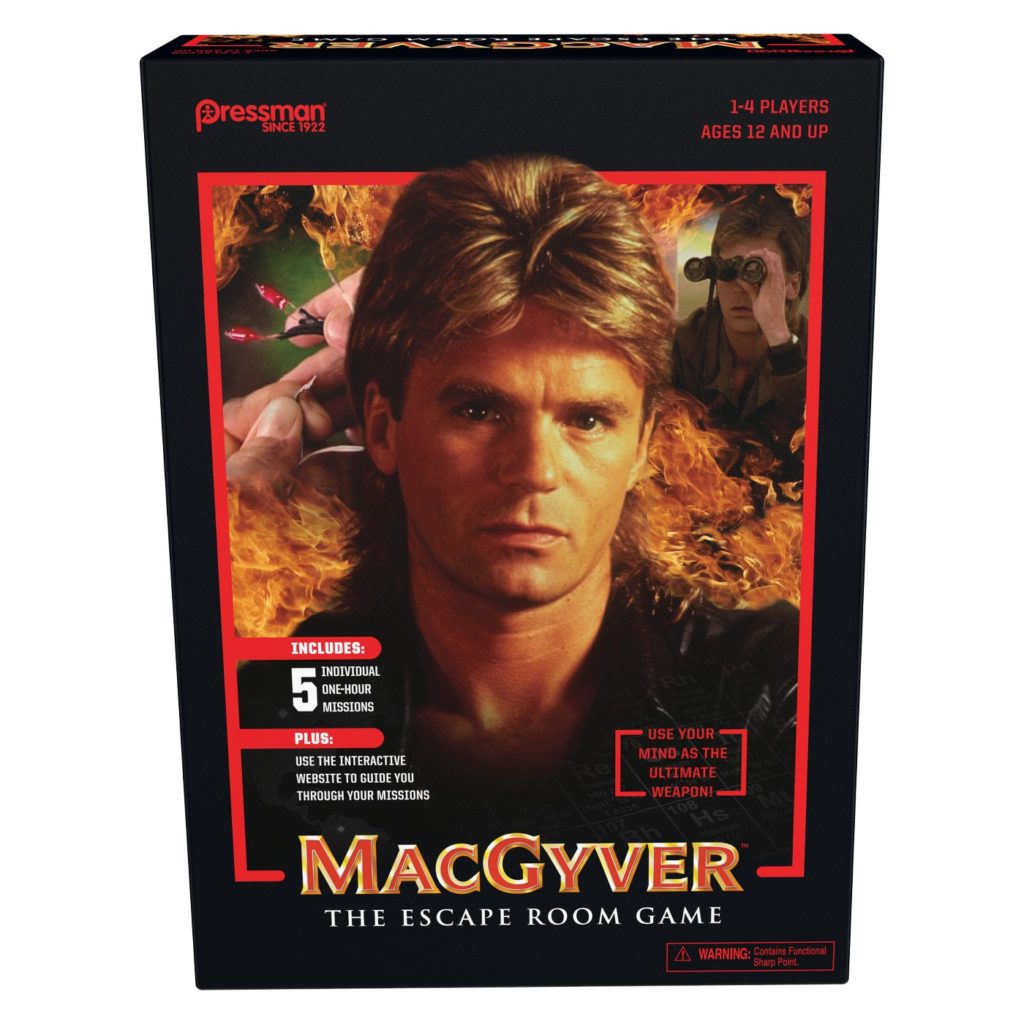 This multi-scenario escape room in a box is perfect for MacGyver fans and escape room fanatics alike! Just like MacGyver, solve the puzzles and diffuse the bombs using only the tools given to you. The game ends with a final scenario, requiring everything you've learned, to stop a familiar opponent! This MacGyver game is a family bonding activity for players 12 and up, and while it may not be as physically exerting as a real Los Angeles escape room, it is an absolute hoot to play at all those holiday parties!
Game Contents
5 Sealed Mission Envelopes – Underground Lab, Airplane, Factory, Missile Silo & Grand Finale
Secret Items Inside Envelopes
1 Empty Utility Bag Envelope
Internet Access Required
Complete Instructions
Do you have a guy in your life who loves to unwind with a glass of red or white in the evening? Then this under cabinet wine holder is going to be the storage and decor item that will be sure to thrill him this holiday. The under cabinet (counter, shelf, bar) hanging wood glass rack comes in 2 different sizes which will store either 6 or 12 wine or other glasses, depending on the size and shape. The racks are 11 inches deep, the single rack is 10 inches wide and the double rack 20 inches wide. Handmade meticulously by a small business owner in the USA for great quality. The design is sleek and the product is useful and affordable. Check out the link to see more details – and if you are interested in a custom fit they do custom order too.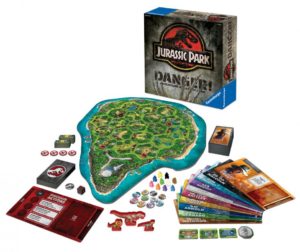 Strategy and adventure are all packed into this board game. This one-verse-all game lets you play as humans or dinosaurs, the choice is yours! The unique traits, talents, strengths, and goals that each character possesses help the human characters win against the dinosaurs. As the human characters attempt to fight against the player controlling the dinosaurs, they need to get three of the characters off the island before the dinos defeat three characters. With modular board tiles, the game setup can be different each time you play. 2-5 players can play this super fun board game for ages 10+.