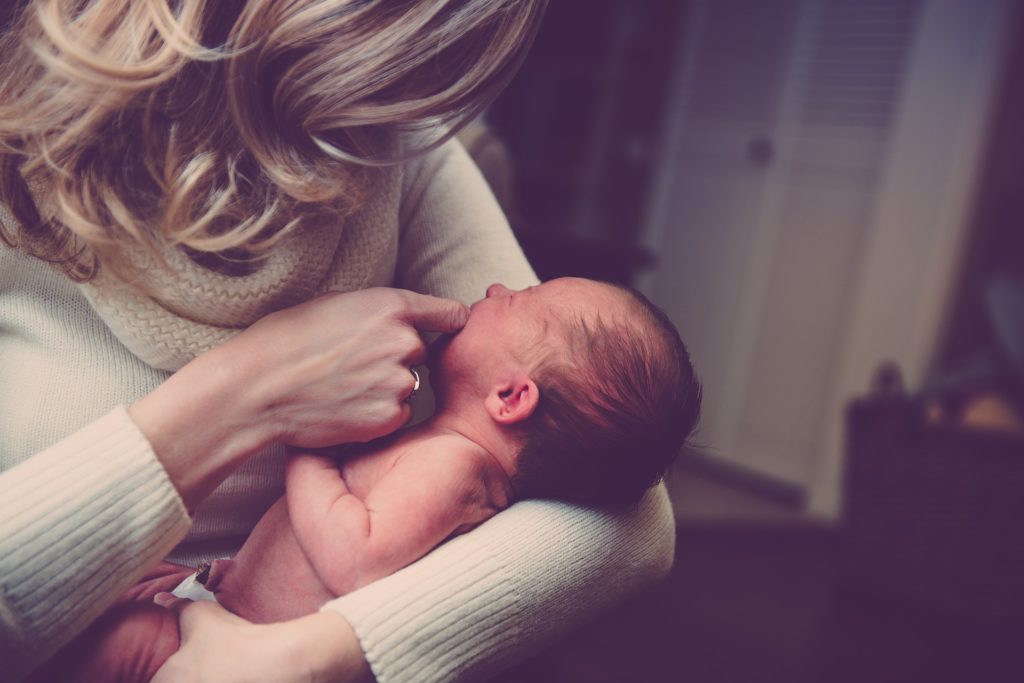 Image Source: Pixabay
As an expectant parent, you will be surely surprised how much stuff a human the size of a fat rabbit needs. The items, from clothes, pacifiers, diapers to blankets, toys, milk bottles can make even veteran parents feel overwhelmed. How quickly you can pass the hours in a baby shop! But do not worry! Stocking up before your new family member is not as hard as it seems. Although it might be tempting to delay it as much as possible (are there still people out there who hate shopping?), it is best to prepare yourself so you do not get caught empty-handed. This article will help you figure out what to buy for the baby. Here are the things you need to buy before the baby arrives.
Nursery
The first thing that many parents do after finding out the baby is due is preparing the nursery because as much as you enjoy spending time with the kid, everybody needs some alone time. Preparing the nursery is not an exact science, and it all comes down to how much time you are planning to spend. For moms who are breastfeeding, a glider chair with ottomans is ideal because they support long hours of sitting. As for the other items you need for the nursery:
A crib and a mattress and bedding for it.

A diaper changing table with straps to prevent the baby from falling over

A diaper pail

A mattress pad, preferably waterproof

Laundry bag

A toy bin
Outdoors Basics
As for preparing yourself for the time when you will take the baby outside, you will need two important things. First, a stroller with an umbrella. Secondly, they have an ergonomic, foldable design, which will make both your and your baby's life much easier. You could also invest in a travel bed as it would work like a crib while travelling. You could check sites like https://www.safebabymonitor.com/ for the same.
Other items that you should include in your baby traveling gear are the following:
Diaper and wipes case

Baby carrier for indoor spaces where strollers are not ideal

Diaper bag
Another area where you will need to make several adjustments is the car. Mainly, you will have to buy a reliable car seat, at least a month before the due date for the baby. But do not just buy the first one that you see online – make sure it has been federally approved and that it respects all the safety standards regarding design and construction.
Furthermore, if you can't figure out how to install the car seat properly, there are many businesses that provide this exact service. And improperly installed baby seat is a safety hazard, not to mention a slight annoyance – just imagine finally walking out of the hospital with your baby only to realize that the car seat is decentered.
Pack a Hospital Bag
Most expecting couples will be told to prepare a hospital bag once the pregnancy hits the 36th-week mark, because the baby could technically arrive at any time from that point forward. Many couples may pack some basic items such as pajamas, a few toiletry products, some extra clothing and nothing much else, which is a really bad idea for several reasons.
When you are in hospital, you will realize that the basic necessities that you have taken for granted for the majority of your life are exactly the things that you miss most because you did not think to pack them. We are talking about things like your favorite soap, a book, a phone charger (Yikes!), wet napkins (you will be sweating a lot), a crossword puzzle (you will get bored with your smartphone sooner rather than later), and generally stuff that will make your stay in the hospital more bearable.
Clothing Items
Once the baby gets out of the hospital, you will want to have several clothing items waiting for you at home because trust us, you will not feel like going on any supply runs during those first few days. These are the basics that a baby needs – although, let us be honest, you will not be able to resist buying more than what is required:
A baby swimsuit, assuming you gave birth during the summer

Out of the hospital clothes – you do not want to get out of the hospital with the baby wrapped in a towel.

A sun hat and a warm winter hat

Winter coat

Shoes
General Baby Care
Sadly, that soothing baby smell will not last for long – you will be surprised how messy babies can get. So, it is a good idea to buy some general baby care products that will last you for those few first days until you figure out what else you might need:
Baby shampoo and a body wash

A baby bathtub (assuming you do not like the idea of bathing the kid in an adult-sized tub)

Baby nail clippers

Hooded baby towels

Thermometer

Nasal aspirator

Infant-safe sunscreen
Feeding the Baby
Last but not least, before the baby arrives, you will have to decide whether you will breastfeed or bottle feed. Regardless of your choice in this matter, these items cater to both scenarios:
Bottles

Baby formula

Breast pads

Burp cloths and clothes (I think we do not need to explain this)

Bottle and pacifier sterilizer

Bottlebrush

Breast pump

Lanolin cream

A drying rack for bottles

Support pillow for breastfeeding
The list of items that a baby needs can intimidate even veteran parents, but as long as you put a little thought into it, nothing can really go wrong. Make sure to read through our list and you will learn how to get everything that you need for that special day.