Valentine's Day! The holiday of love, and showing appreciation for those close to you.
Who do you celebrate Valentine's Day with? Do you have your husband or wife, your long-term partner, perhaps you've find yourself in a new relationship? You might not even have anyone at the moment but still searching for a partner through various online Vegan Dating sites or other options available for people to find others that they share interests and passions with. You might just celebrate Valentine's Day with close family and share the love.
Each year on Valentine's Day, when the Fox kids wake up, they find a card and several gifts on the kitchen table. MamatheFox and her husband don't exchange gifts, but instead put that love towards their children instead. This year the Fox kids are going to be over the moon when they see the hot new toys we have for them. We spent ages checking over things like this gift guide just to make sure that we got them something that they would love (I also think my husband loves the idea of getting them gadgets that he can play with at a later date). We also thought about getting them each a 3D Printed Photo Lamp as nightlights with a picture of all of us printed on, so they know that we love them and are with them always.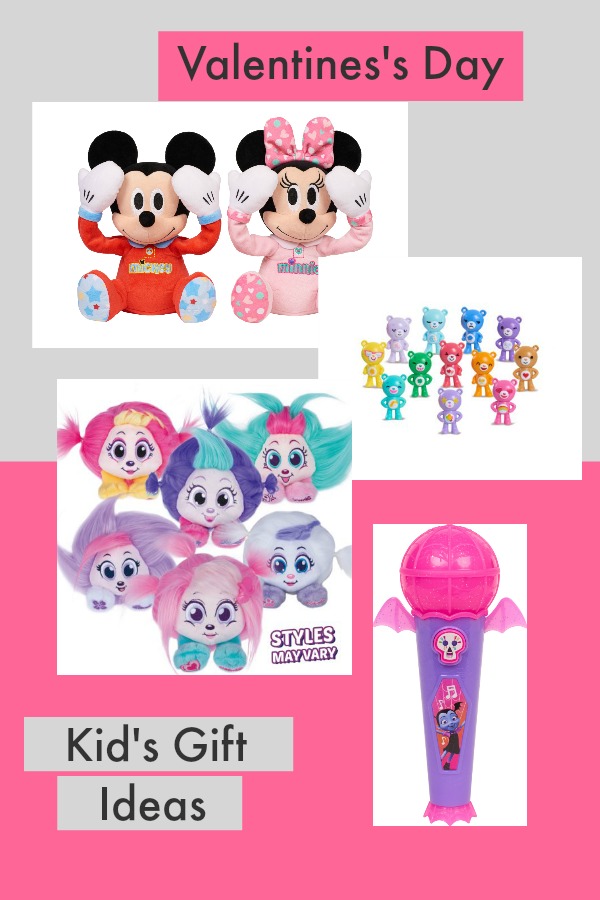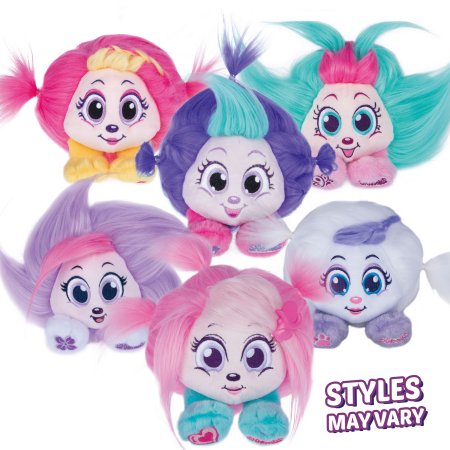 These are my 5 year old daughters newest obsession!
These stuffed creatures come to life after your break them out of their packages. They are totally flat in the package, but when you open them and begin to play with them and their hair, they grow in size – up to 8x's bigger!
We love feeling the soft hair of these Shnooks. Anything realistic like that she just loves, like this lifelike reborn doll. When I showed my mothers these new toys she immediately thought of the trolls I used to play with a a child. It's true, the hair is a classic fun aspect that boys and girls alike love to have on a toy.
Each Shnook comes with several hair accessorizes and a brush. My daughter was so excited to "share" the hair accessories and borrow she Shnooks for her hair and use her own bows for her Shnook.
They come in a full rainbow color of options, 6 different Shnooks are now available.
The price is currently $8.88 and available at your local WalMart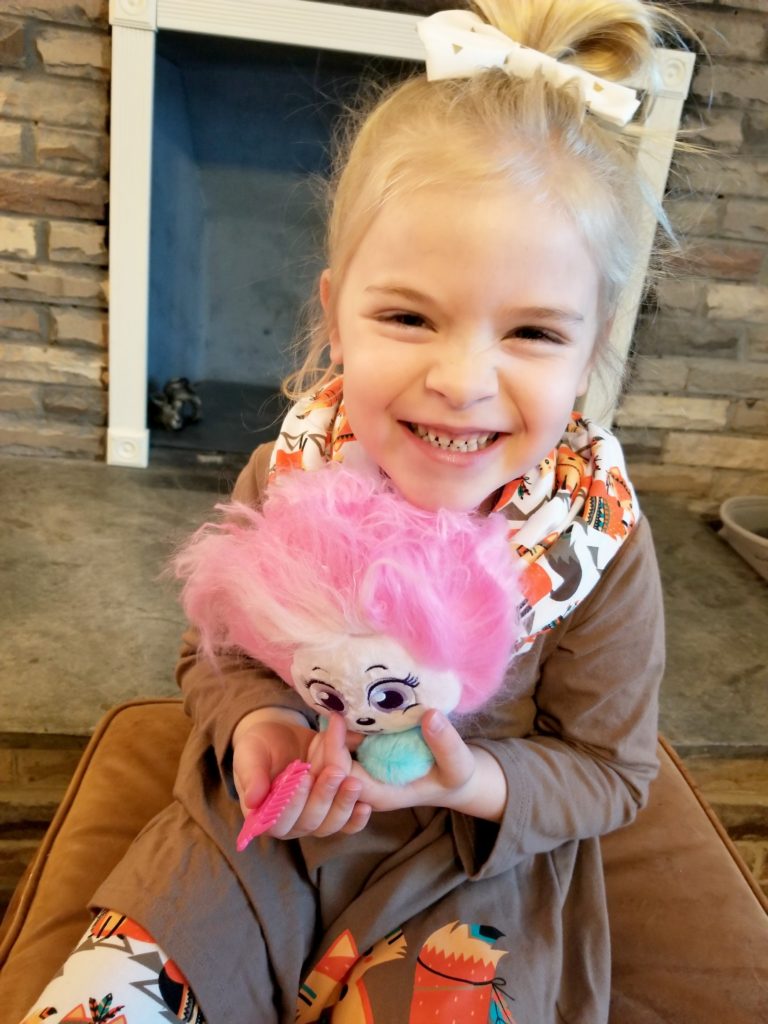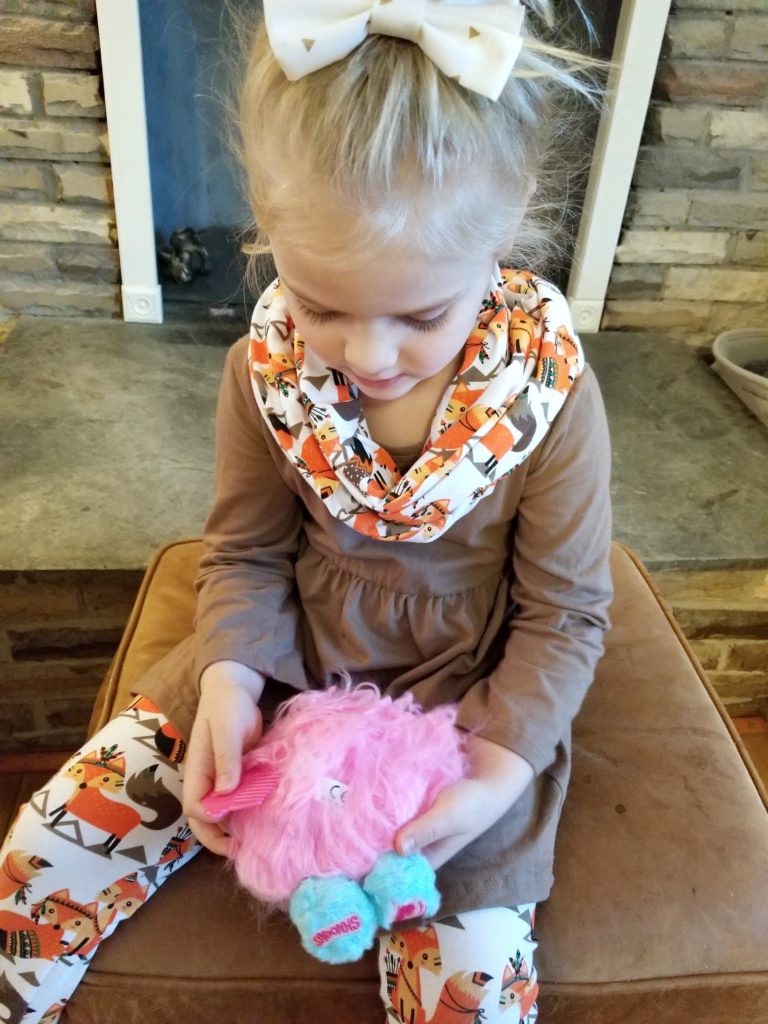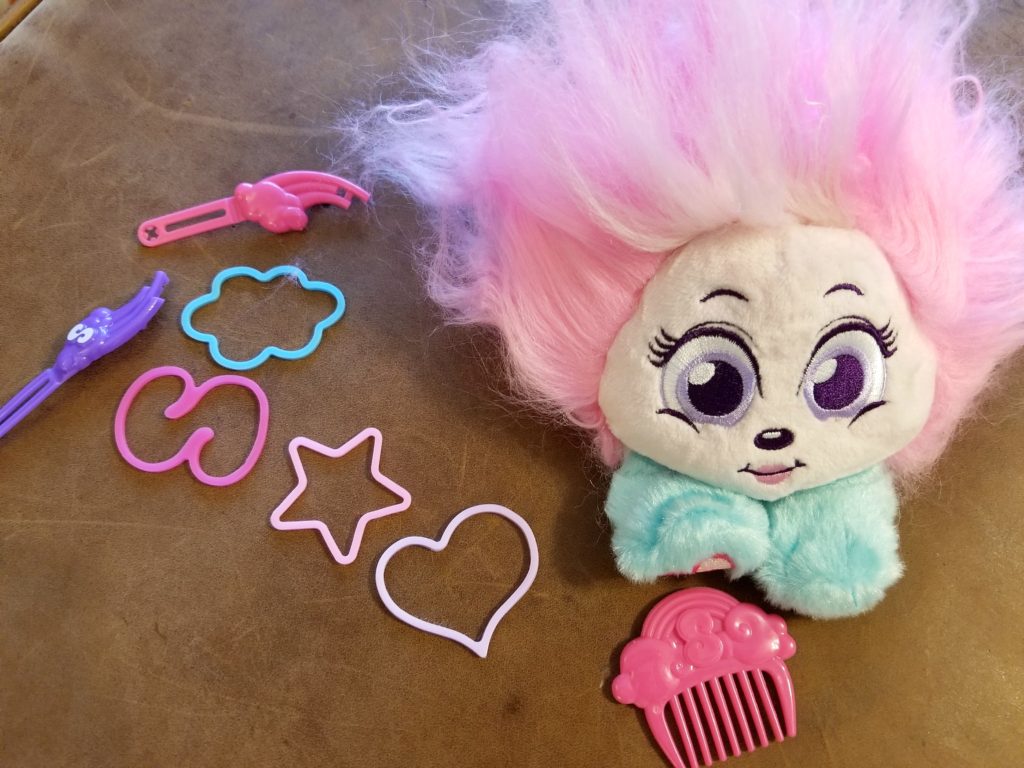 Care Bear CareMoji Figures "I Care About You"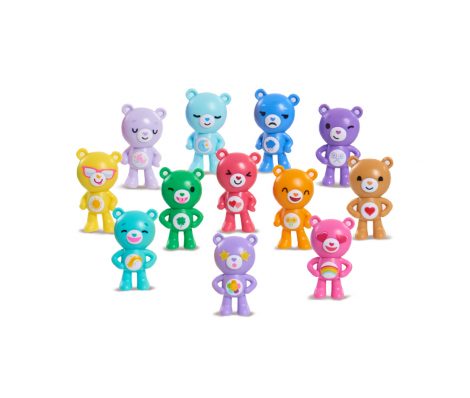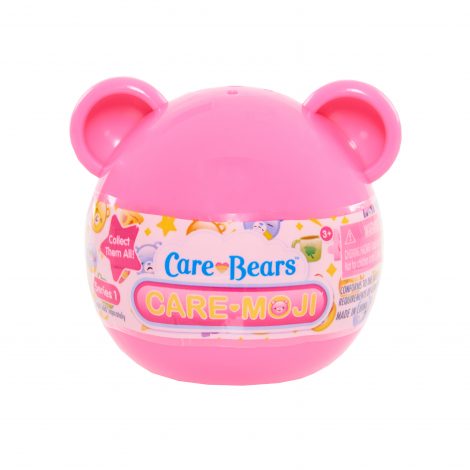 These new blind capsules are the newest and coolest for all the blind bag lovers out there!
My kids cannot get enough of the excitement of opening a new blind-style toy. Seeing which toy is inside, opening the container and the excitement of finding a new one is such fun.
Each Care-Moji capsule comes with a 2-inch figure. There are a total of 13 figures to collect.
The figures each feature a different emoji-style theme and have a hip pose which they are standing in, showcasing the emotion which they feature.
Perfect for everyday play or displaying in your room.
A classic toy for any child and a fun gift for those of us who grew up on Care Bears and would love to have a nostalgic new toy.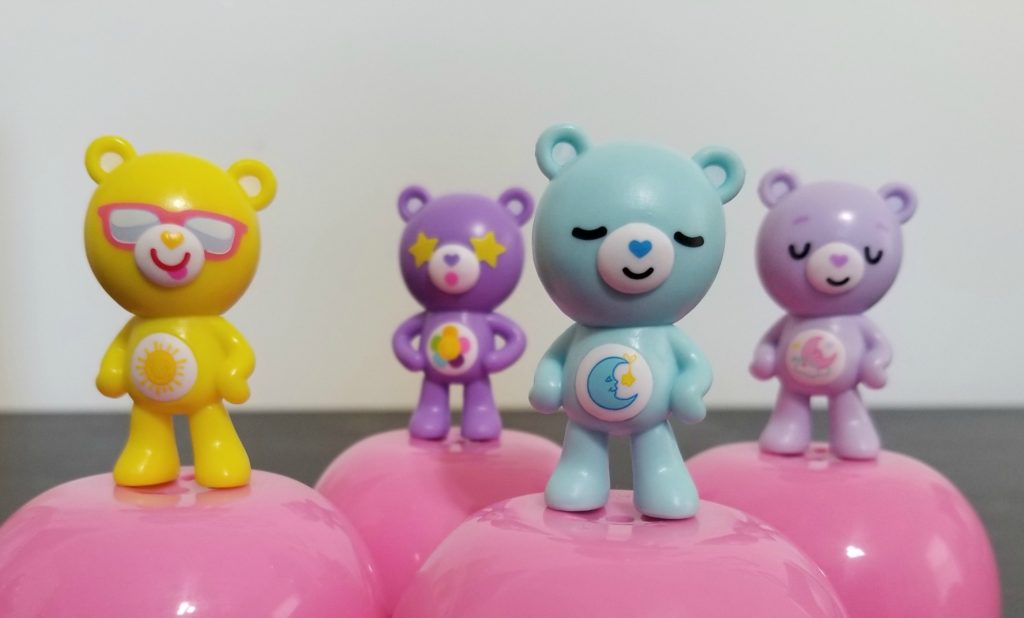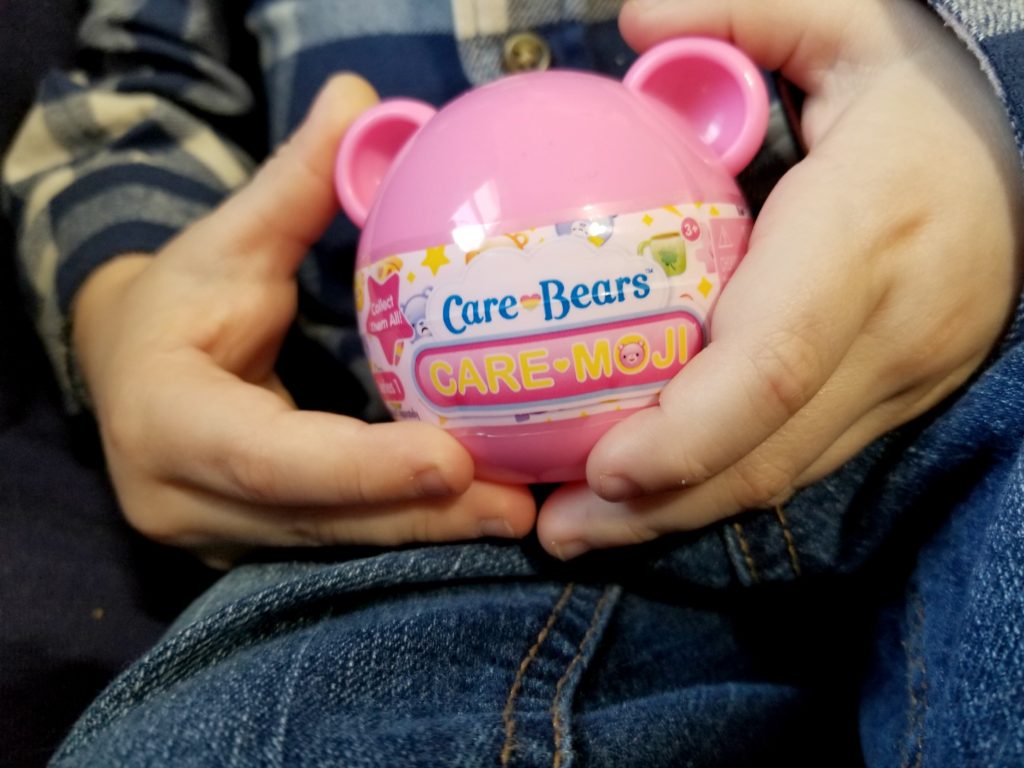 Care Bear Care-Moji's are $3.99 each and available at your local WalMart
Disney Junior Vampirina Rock N' Ghoul Mic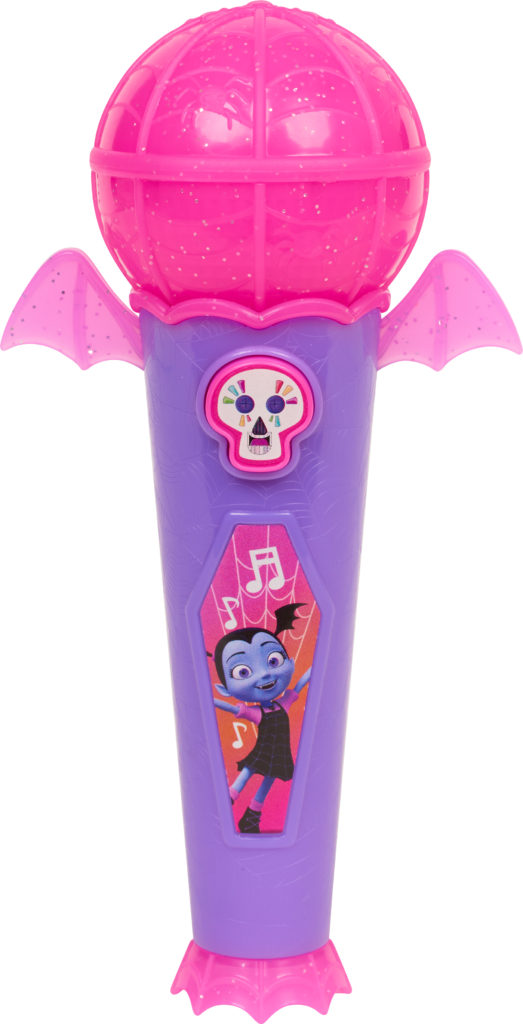 Disney Junior Vampirina Rock N' Ghoul Mic is $5.99 and available at Toys R Us and Kmart
Disney Baby Peek-A-Book Mickie Mouse and Minnie Mouse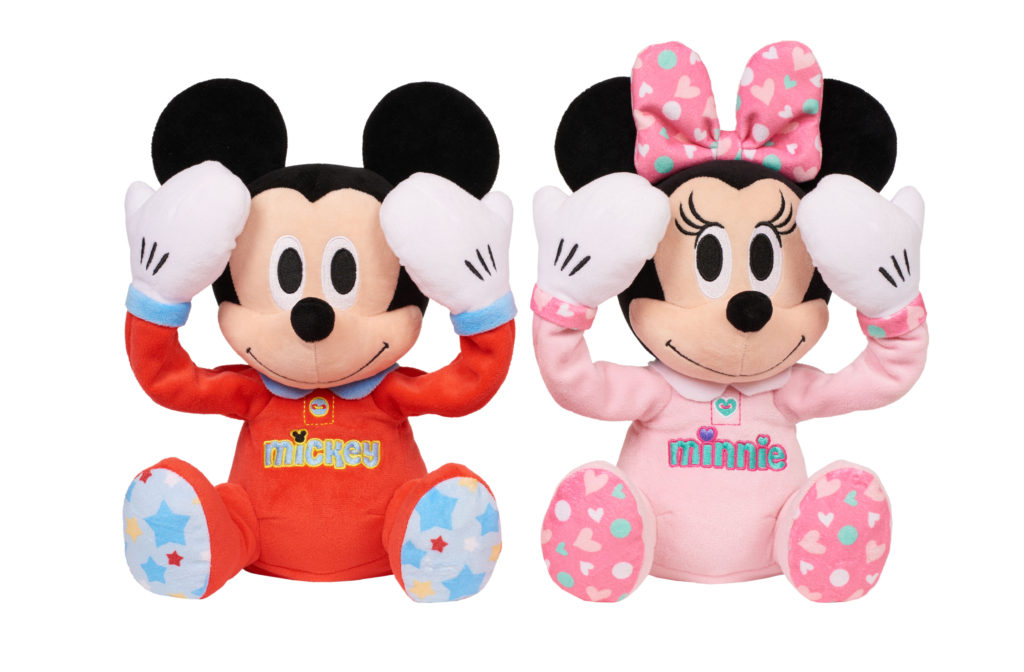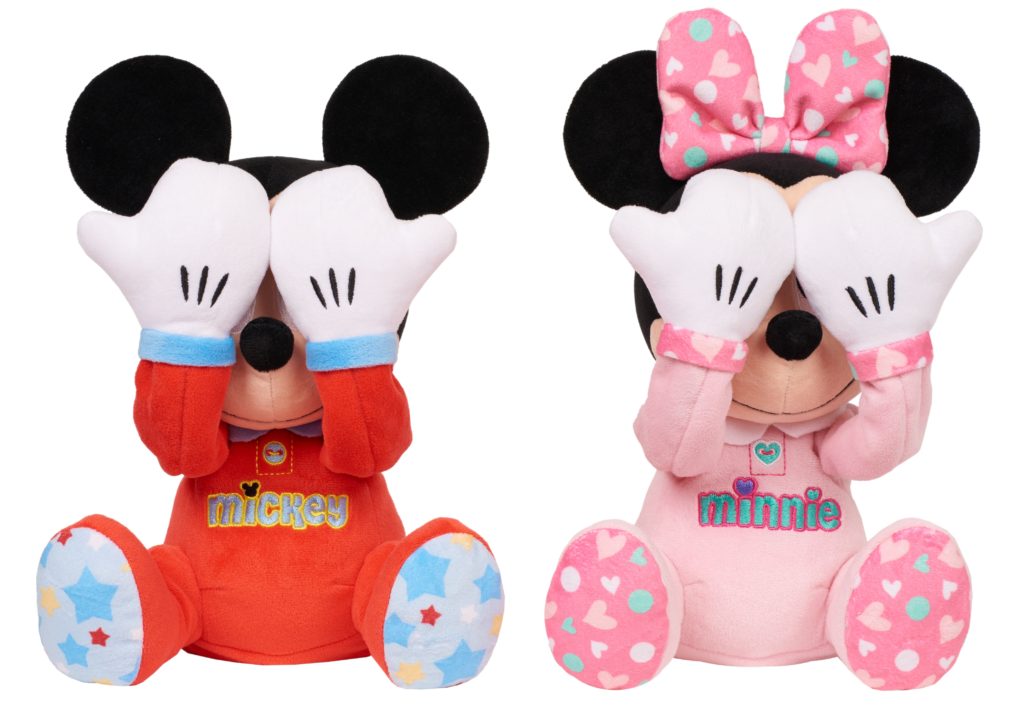 Who doesn't have a soft side for Minnie Mouse and Mickie Mouse? These adorable classic cartoons are now available as baby styled peek a book friends.
They each say multiple phrases (like "wanna play?" or "found me!") as well as can play peek-a-boo with your child.
The arms on Minnie Mouse and Mickey Mouse move back and forth, covering and then exposing their eyes – giving your child the fun loving game of peek-a-boo with one of their favorite friends.
The dolls are perfect for children ages 9 months through toddler.
They are soft and come in soft pastel colored, non removable pajamas.
Just squeeze the dolls foot and it turns on. It will introduce themselves to you and then you can just let the fun and giggles begin.
Disney Baby Peek-A-Book Mickie Mouse and Minnie Mouse are $24.99 each and available at Walmart