Do any of you have that blank wall that you can't stop staring at?
Does it drive you crazy every time you are in the room?
Just screaming at your to "DO SOMETHING!"
Maybe you are like me and the stress to figure out what to do with the giant blank canvas is greater than the actual blankness of the wall.
In my house, my decorating kryptonite was in my daughters room. A giant blank wall behind her crib.
When I found out we were having a girl I was ecstatic for all things girlie! To make matters worse, we wouldn't be moving into our home until she was 7 months old. So I had 9 months of pregnancy plus 7 months of baby to dream up the perfect girl room. I Pinterested my little heart out until I had a divine plan for a vintage eclectic room.
Once we finally settled in and the common areas were completed, I started working on the kids' rooms. The first thing to do was to make sure that the base colour was there and so I used a company similar to Lenny Martin painting to come and freshen up all of the walls. After that, I searched garage sales, vintage shops, DIYed, and raided my families' belongings until I had the perfect amount of trinkets to fill her shelves.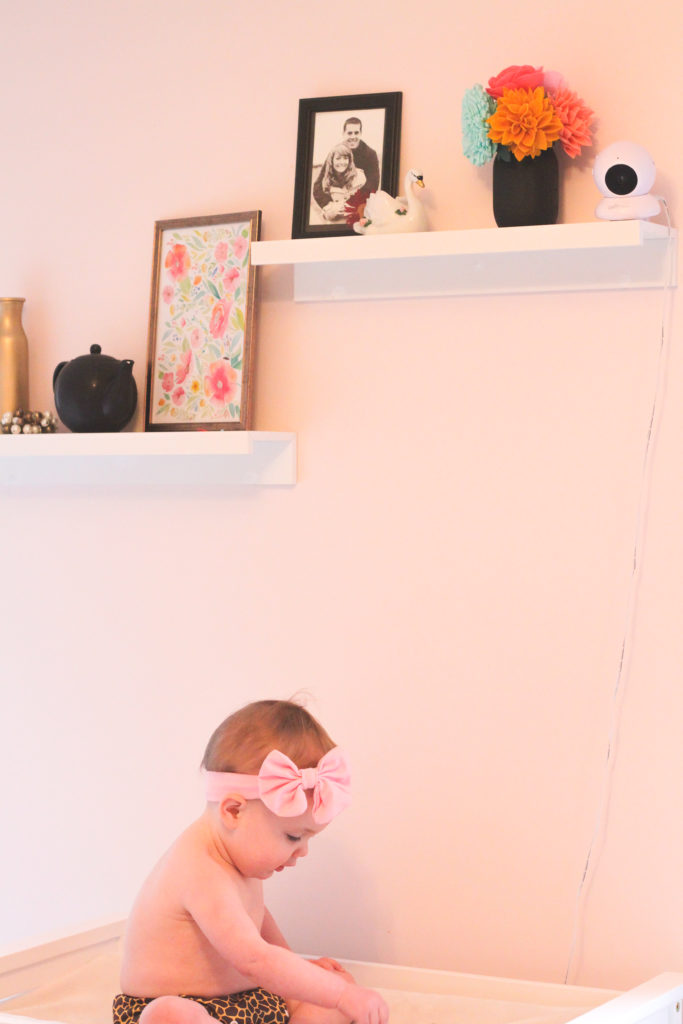 I loved the final look…except for one wall. Of course this was the wall I looked at every single time I nursed my daughter. Multiple times a day I would sit there dreaming up ideas for this blank canvas.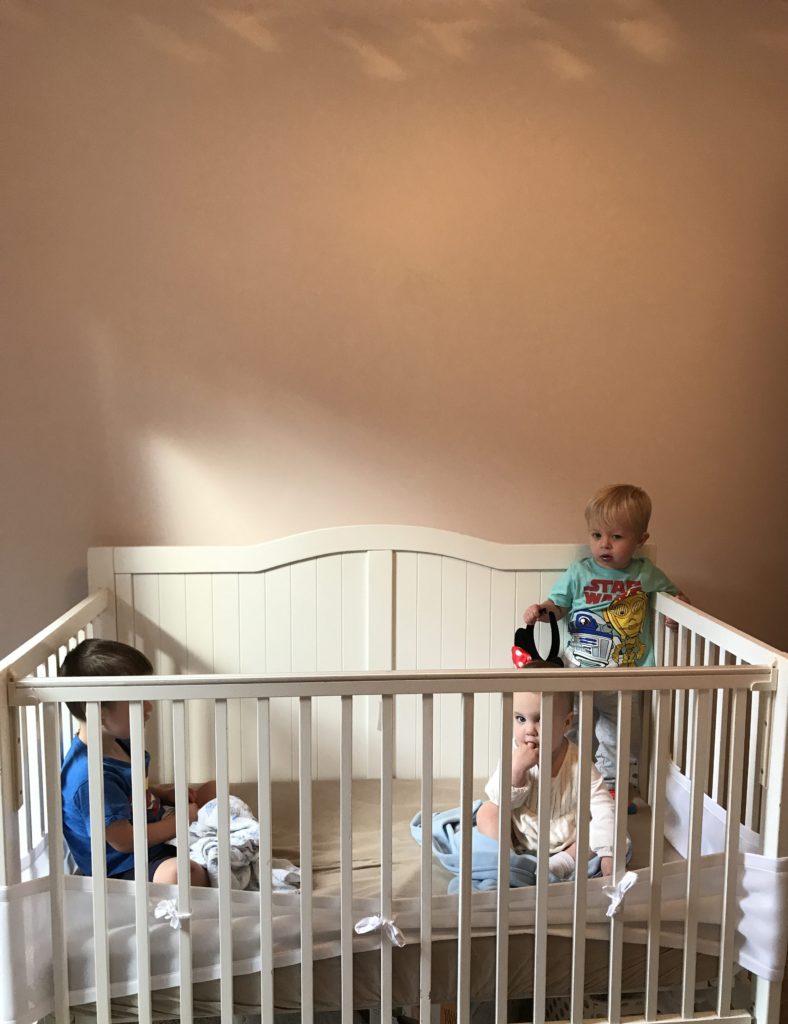 The wall behind her crib was huge and like I said, it was by her crib. I didn't want anything to be in arms reach that she could potentially rip off and destroy. I played with the idea of painting her name on the wall but never did. I remember one of my friends suggested that I look into getting a Neon Sign with her name on it. That would have looked really nice on the wall, and it could've provided some extra light in the room. Whilst we didn't end up getting one of those signs, I am still thinking of getting one for the living room or another room in the house.
I was cautious about buying anything with her name on, just in case.

What if we have another girl and I have to paint another name?
What if we eventually have bunk bed and I have to repaint the whole wall?
What if…
What if we wallpaper it?
I had finally found my solution when I came across Photowall.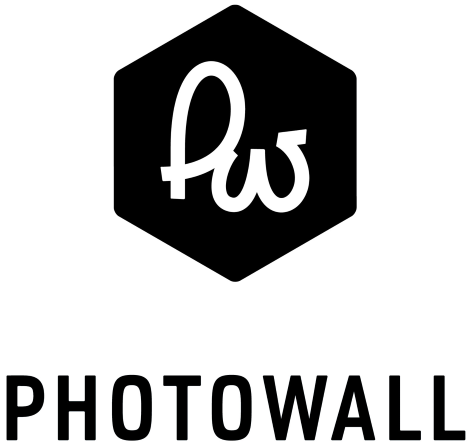 Who is Photowall
Photowall is a Swedish company with an eye for design. They produce high quality murals and canvas prints that are environmentally friendly and fire retardant. Their prints do not fade in sunlights and are selected with care.
The options for decorating are limitless. Photowall has a collection of over 3,000 motifs from more than 70 designers around the world. And if you seriously can't find what you are looking for, Photowall has the tools to turn your digital image into the perfect wall decor.
Connect with Photowall
Finding the Perfect Print
3,000 does sounds overwhelming and at first I didn't know how I would choose. Luckily Photowall has a variety of ways to dwindle down the options. You can search by category that include choices like animals, children, landscapes, and maps. This is actually how I found my daughter's print. Since her room was vintage theme I clicked "vintage" and my choice was right in front of me.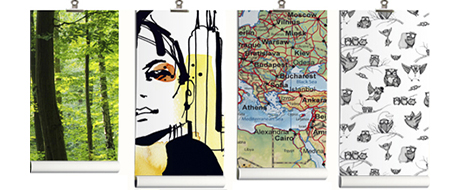 You can search by which room you are looking to spice up whether it be your office, hallway, bedroom, nursery, or more. I actually spent a lot of time under the kitchen category day dreaming of a sharp graphic print of tea pots on my wall. The colors matched my kitchen perfectly! Maybe next time right?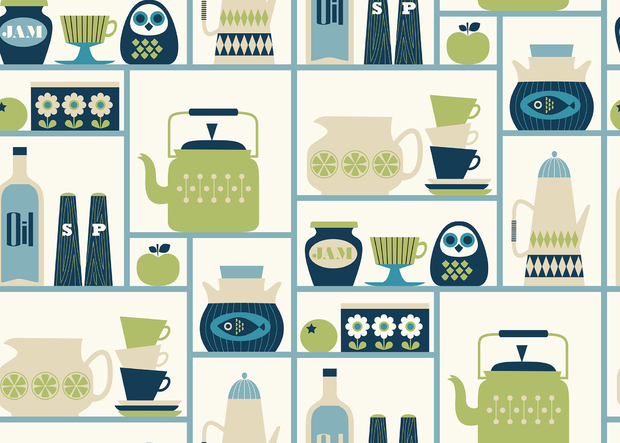 Speaking of colors, you can also search by colors. I loved this option because if definitely helps you stay focused on your vision while giving you a variety of styles and designs.
Lastly, if you are a sophisticated art lover or admire a particular artist's work, you can search by designer. Artists from around the globe have contributed to Photowall's beautifully crafted collection. Each artist's unique style is showcased in their collection and Photowall lists how many products each artist has on their site. I think this particularly helpful if you are decorating a whole house. By choosing one artist you can keep a unity and smooth flow through the walls of your home.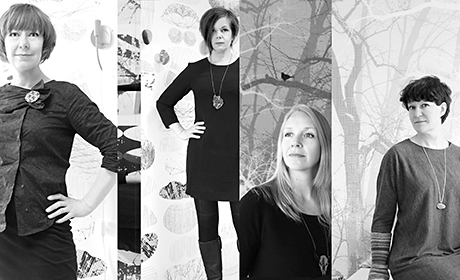 Ordering
When the hard part is over and you've chosen your favorite print, ordering is simple.
First the choice of wallpaper or canvas needs to be made. We chose wallpaper for baby girl's room since I didn't want anything loose on the wall.
Next we typed in the dimensions of our wall. If you are getting a canvas, you can choose the size you want, while wallpaper size influenced by the size of the wall. I enjoyed having the options to keep the original proportions to sustain the art's integrity, however in the end I needed to use the width and height of our wall. I was then able to crop the image according to our walls proportions.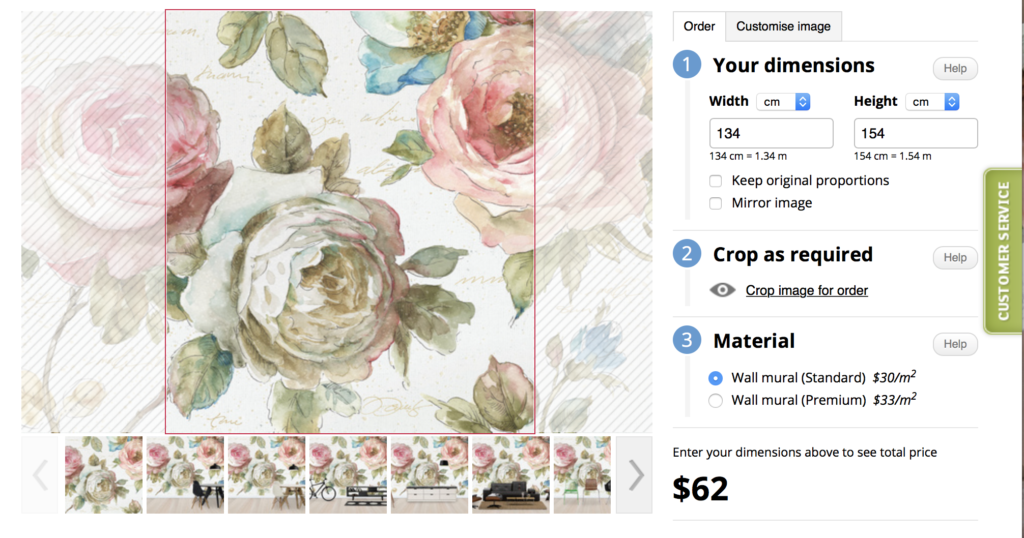 For canvas prints their is an option of ordering just the canvas or adding on a DIY frame. In addition, there are three options for the edging.
For wallpaper, you must choose the material; standard or premium. Photowall immediately calculates the price per square meter so you can compare prices.
Then for an additional $20 you can add on a wallpaper kit! I was seriously so excited to have this luxury. I know myself, and if I would have had to go to Home Depot to buy whatever I "thought" was wallpapering supplies I would have been in trouble. I probably would have procrastinated for a few months and then eventually bought the wrong tools. This way it was all delivered together and I could get started right away.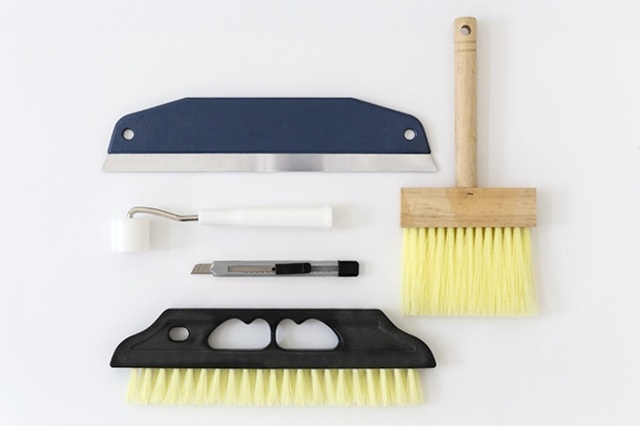 As an added bonus shipping was free and through DHL. I received text alerts when my package was coming and it arrived in great condition.
Installment
So I have to be honest here and say I did not do the installing! My kids and I were out of town visiting my grandmother while my husband was left at home to work. I really weighed the options and knew that if the kids were home it would be a disastrous task.
Kids + Glue + Paper…..um no thank you. It did make me think about going back and looking at some of the 3D Wall Panels that could look good on some of the other walls that are seemingly a little blank now compared to the big rose flower wall! This way her room has a little more personality to it, and I can also join in on the decoration installation!
Originally I had planned for my husband and brother-in-law to tackle the task together. My husband is not handy in the least bit nor does he have an eye for perfection. However, my brother-in-law completely redid his home so I figured he could be a big help.
Still not sure of all the details, but I called my husband while on vacation and he was ALONE in my daughter's room hanging the wallpaper.
I panicked.
I begged him to stop but he told me he had it handled, and besides the glue was already made. He also told me he was learning from his mistakes.
Yikes!
So first thing I did when I got home was run to my daughter's room. To my surprise he did really well! There is one good wrinkle on the first panel; obviously this was his 'learning from his mistakes." Luckily the wrinkle is towards the floor and covered by the crib.
So although I did not experience the hanging of our wall mural, I would have to say it is pretty easy! If my non handy hubby can do it alone, I think just about anyone can do it perfectly with two people.
Overall I have to say we had a delightful experience with Photowall! I loved the unlimited options while still having the tools to narrow down my search. In the end our Photowall mural completed my daughter's room and cured my blank wall stress. My designer brain has already started to pinpoint new walls in our home that could use a little sophistication with the help of Photowall.
What are you excited to decorate?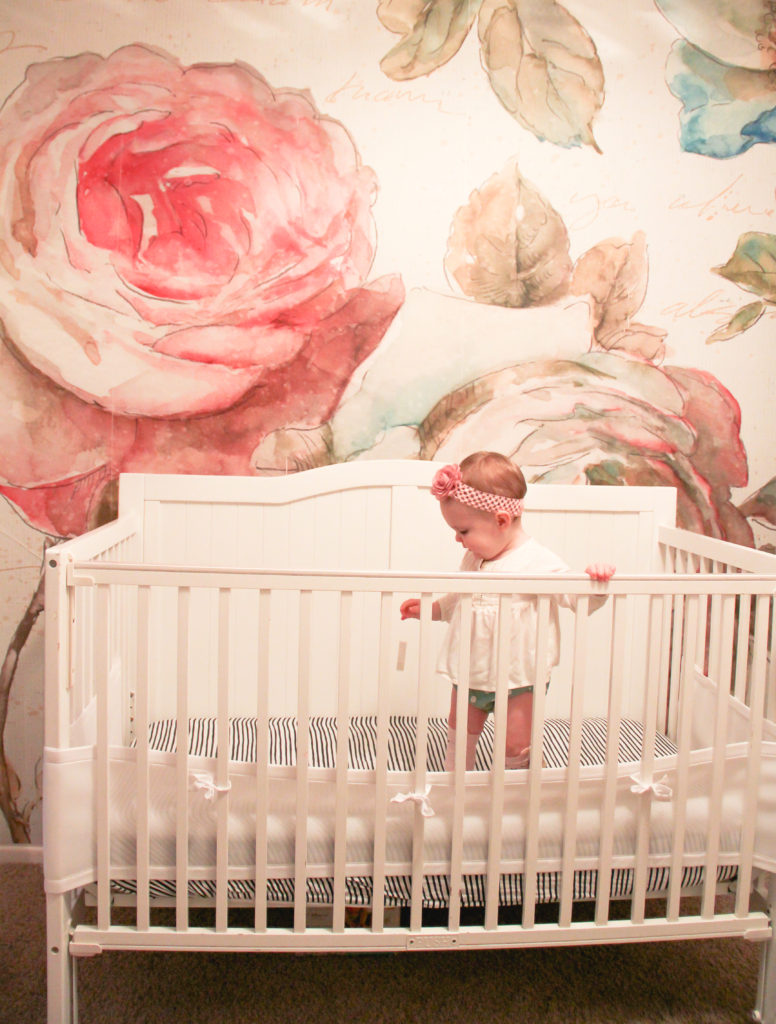 Connect with Photowall