Kids are active. They are busy and always on the go.
Getting that energy out in a healthy and constructive manner is key.
Give the kids in your life the chance to get that energy out with the hot outside toy  –  scooters! With so many kinds out there your head can spin, so MamatheFox did the dirty work and found a winner – the Y Volution Scooters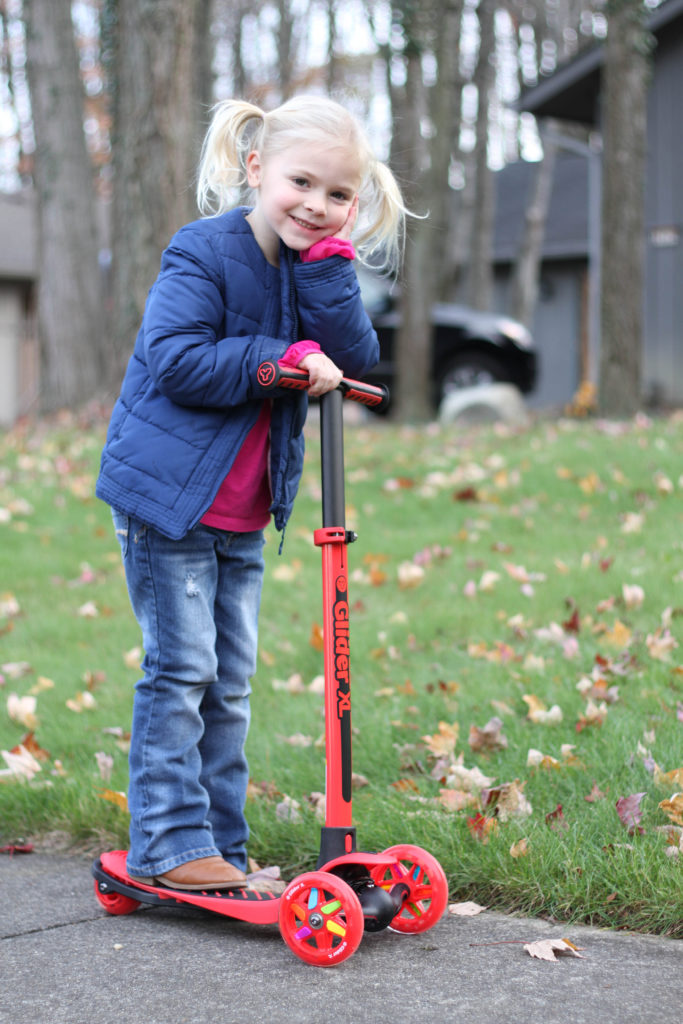 The Y Glider XL is one of the newest additional to the giant line of scooters by Y Volution. It is perfect for preschoolers through elementary ages children.
It features an adjustable height function, allowing your scooter to grow up with your child.
It's wide rear break is a clunky wheel, which allows for more control – This is great for smaller/less experienced kids.
The extra wide deck is great for keeping feet stable on the scooter.
Can customize the deck – change the color in seconds
The kids favorite feature are the blinged out wheels! You can snap in your own pattern, with the colored decor that comes with each scooter. My 5 year old loved feeling like she was part of the set up process.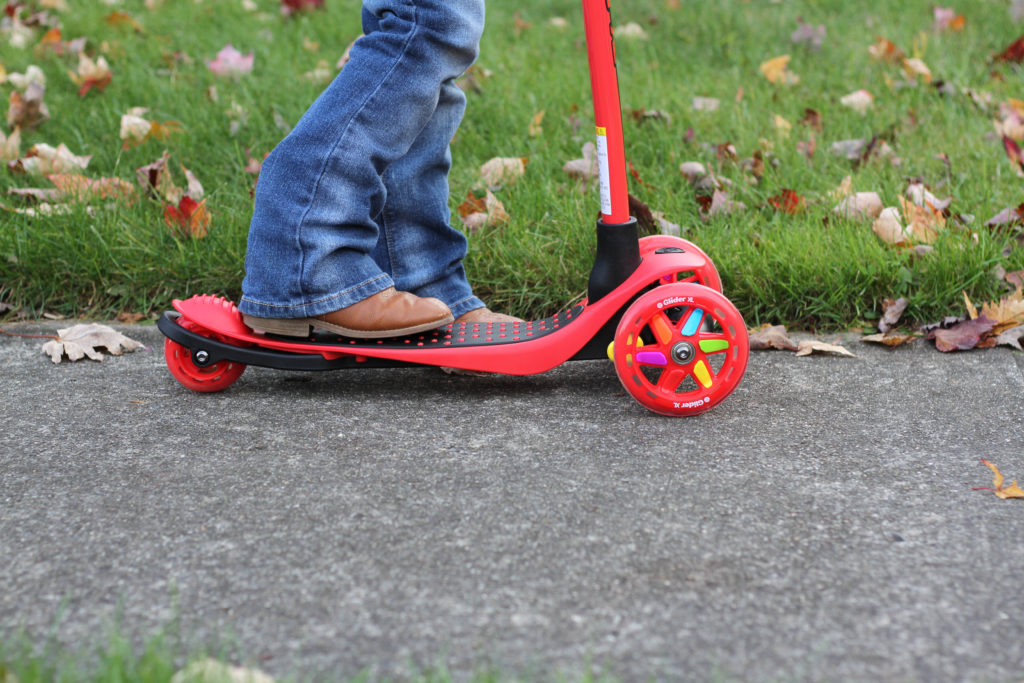 The scooter comes fully assembled, other than you needed to snap the top handle bar into the riding base. It was very simple, but did take some extra pressure of hand, so this is a job for a grown-up, not a small child.
Tip:
To adjust the handle to have more turning mobility:
There is a yellow button down by the wheels. When you push that in, you can adjust the wheels up towards the handle bars or pull them down to create more space in between the wheels that the handle bars.
When the wheels are tight up against that deck, it's locked and it won't lean as much, but when you press that yellow button and move the wheels down, you'll notice a big difference in the way the scooter handles. It will be much more loose and your kids will be able to lean into turns, etc.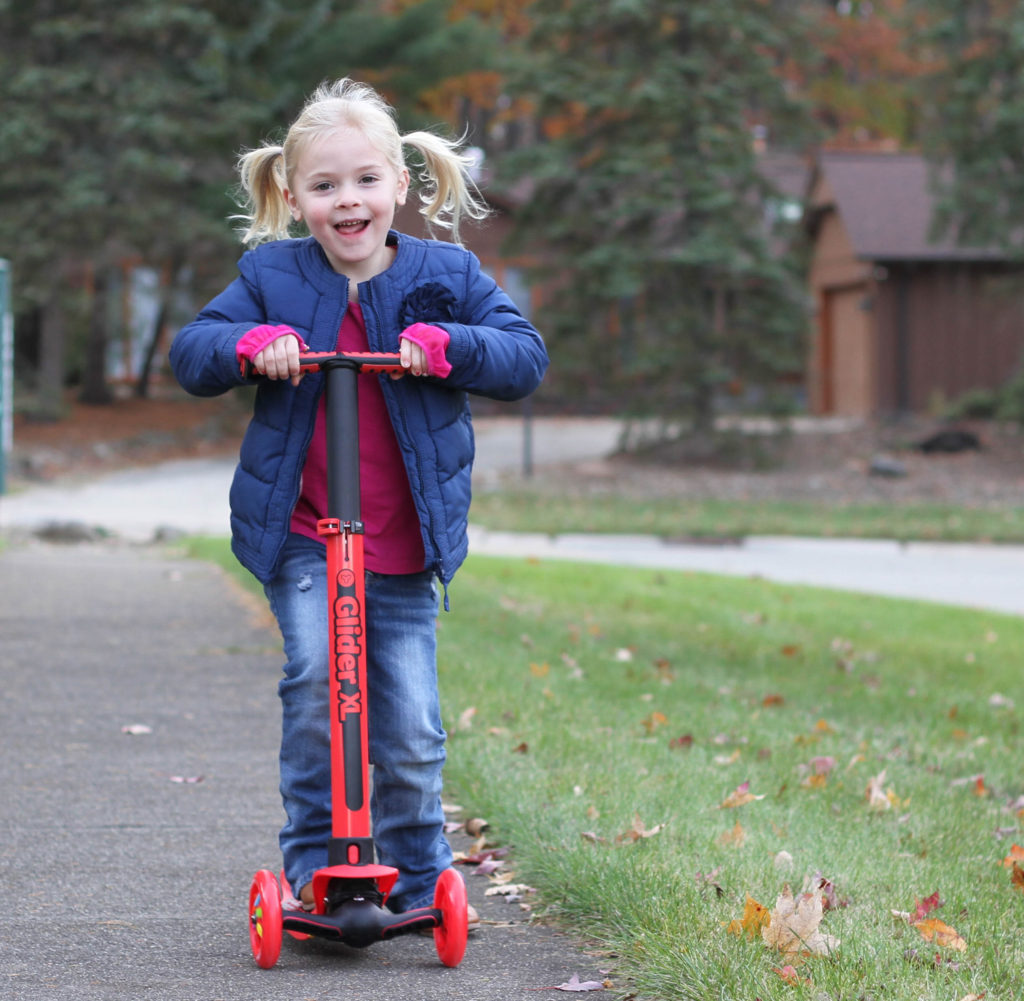 We have ridden on a lot of brands and types of scooters, but we love the Y Glider for a few reasons:
It is easy ride!
It makes falling over more difficult with the adjustable 'learn, grow, pro' steering system
Having two wheels in the front and only 1 in the rear is perfect for shorter legs/smaller kids
Connect with Y Volution
Facebook          Instagram          YouTube          Pinterest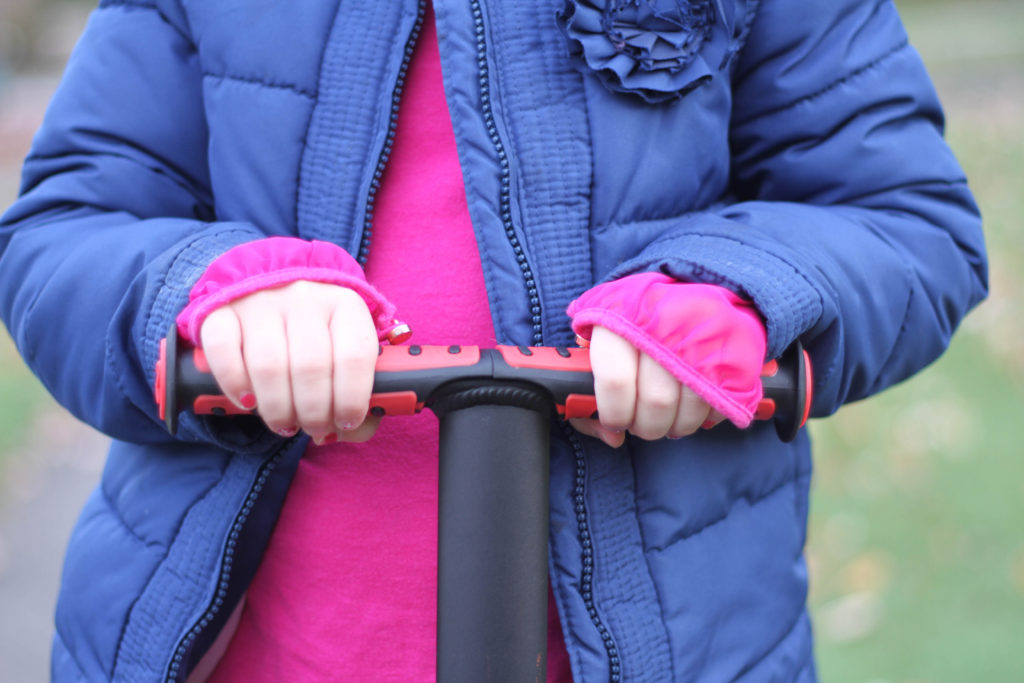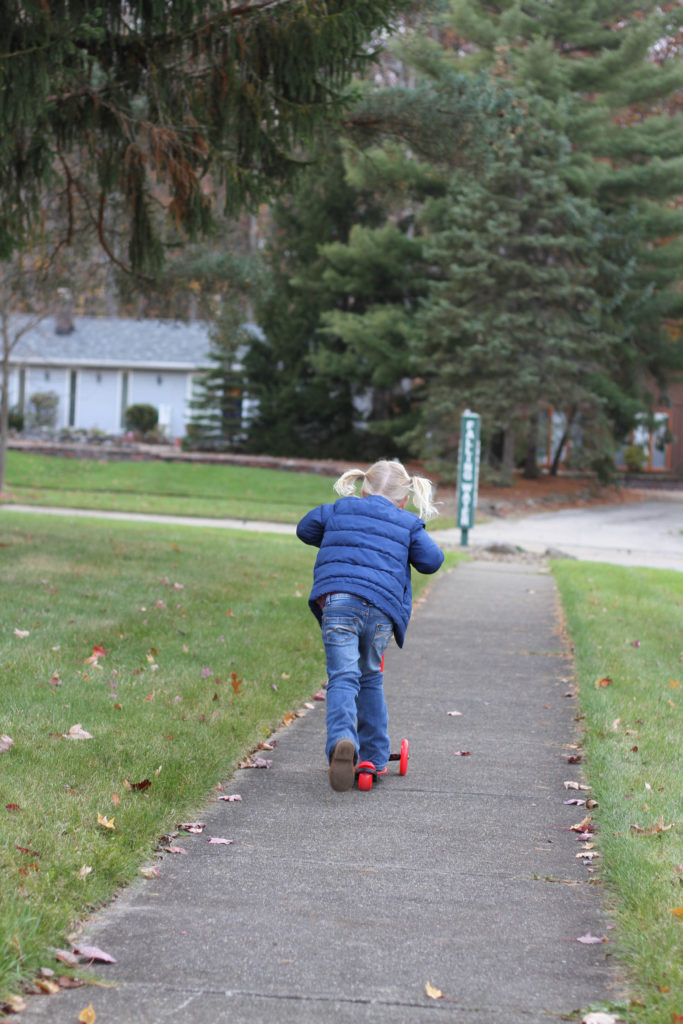 Disclosure of Material Connection: I received one or more of the products or services mentioned above for free in the hope that I would mention it on my blog. Regardless, I only recommend products or services I use personally and believe will be good for my readers. I am disclosing this in accordance with the Federal Trade Commission's 16 CFR, Part 255: "Guides Concerning the Use of Endorsements and Testimonials in Advertising."