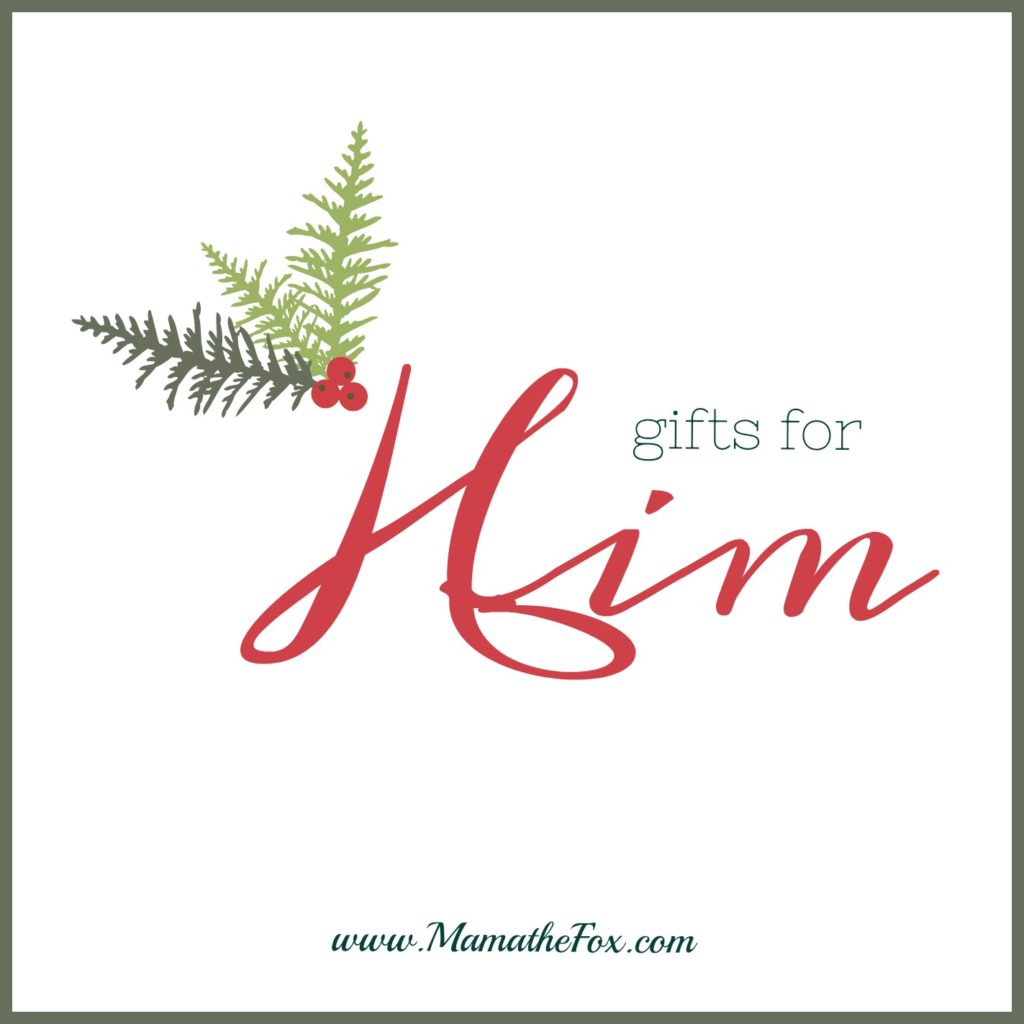 When it comes to gift shopping for your man, there is so much that you could get him, but what does he actually like? Would he be happy with a gift that you found on giftunicorn? Or would he prefer something a bit more personal? Perhaps he would be happy with just your company and a home-cooked meal. Some people like simple things. Depending on how long you've been with him, you should hopefully have a good idea of what he would like and what he wouldn't. But even if you've been with him for years, you still may be struggling on gift ideas, which is totally fine. For more gift ideas though, keep reading.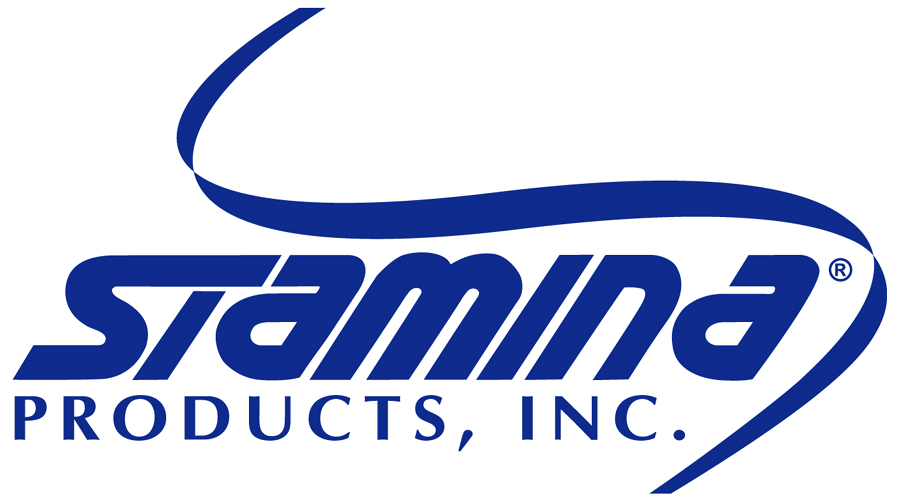 Stamina is a team of focused exercise enthusiasts dedicated to making quality equipment. You can shop Stamina in the boutique studio market as well as big distributors such as Walmart, Amazon, and QVC. Their overall mission is to bring effective communication, consistency, superior service, and honest marketing to their customers. Stamina truly works to build a healthier and stronger you by providing a huge selection of quality exercise and wellness equipment. They pretty much cover it all! From AeroPilates, outdoor fitness, strength training, physical therapy, crossfit, and even office fitness, Stamina can provide quality products to meet your exercise area. No matter what your workout routine is, we encourage you to check out Stamina products and see what they have to offer!
Beautiful, handmade and created with true craftsmanship, the cutting and serving boards from Stoney Mountain cannot fail. Using a carefully picked selection of woods (black walnut, maple and mahogany), each board is made to become a timeless heirloom for your family. These boards will last throughout the years when used properly (no dishwashers, as this will dry them out). With sizes varying from small coasters, to cheese trays up to full sized cutting boards they are sure to have the size you are hoping to find. Their beauty can be displayed in any kitchen so that you can enjoy its rustic and classic look all the time. Custom orders are available and are simple to request. Contact them through the link above for more information.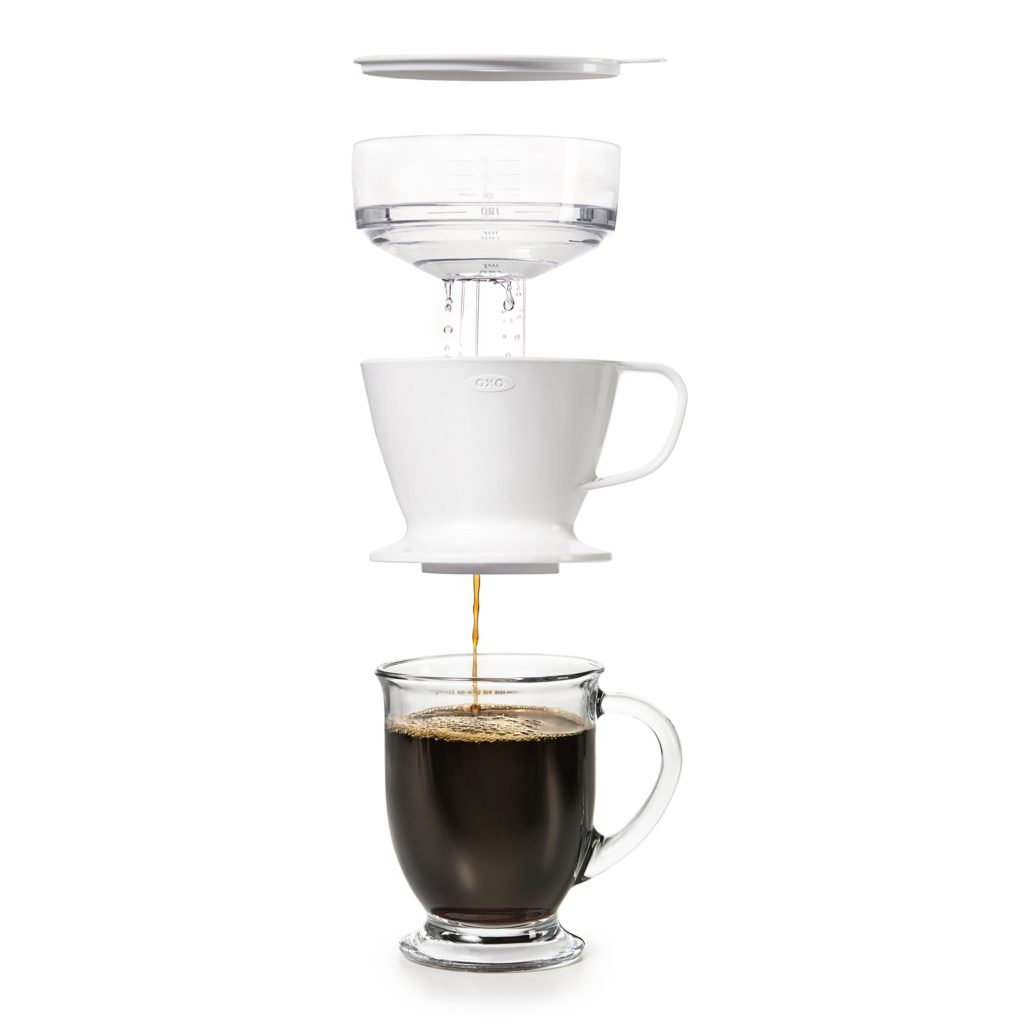 Any coffee lovers in your house? OXO never disappoints with making innovative and quality products, and their pour-over coffee maker follows suit with OXO high standards. A perfect cup of coffee requires precision, ask any barista…even self proclaimed. Time, temperature, coffee-to-water ratio are all factors in delivering that life giving cup of Joe. This Pour-Over Coffee Maker has the science of coffee brewing down to…well a science. Every cup of coffee is sure to have a consistent flavor and texture. The water tank features measurement markings and a precise hole pattern to distribute the correct amount of water evenly. An included lid functions as an insulator during brewing and a drip tray during drinking. Give the gift of precision to your favorite barista! While your are there don't forget to check out all of OXO's kitchen, home, and kids products.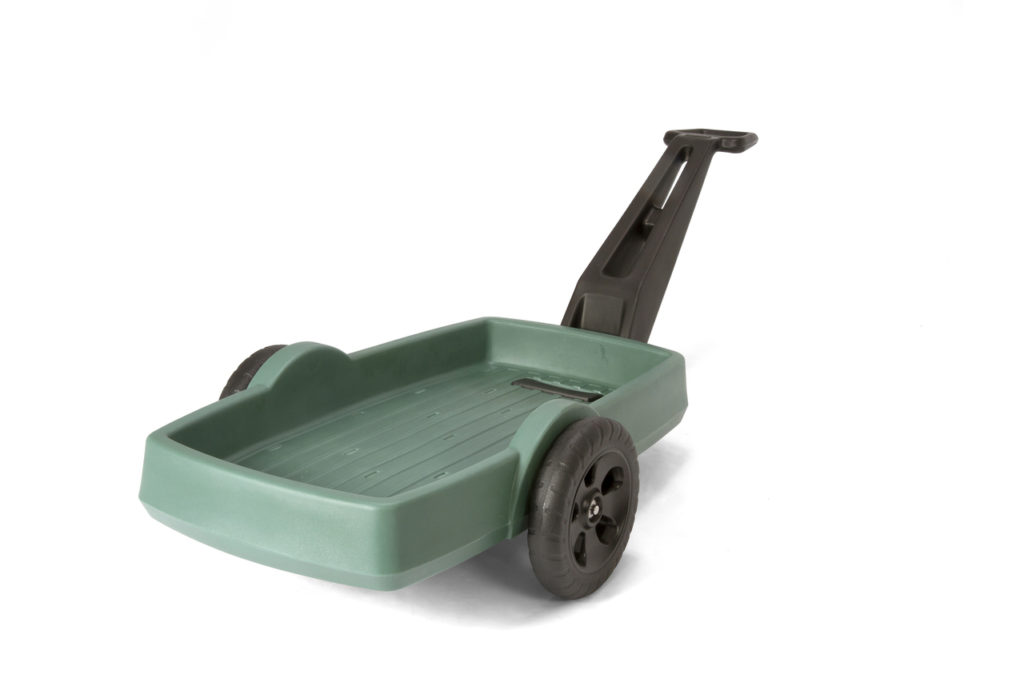 Simplay3 is specialized in the toy and home plastic industry. With a team of experienced leadership, Simplay3 continues to stretch and redesign innovative and high quality products. The Easy Haul Flat Bed Cart is a sturdy bed that has unlimited uses around the home. The 33″ handle is easy to maneuver and has a quick release for efficient storage. It can haul over 200 lbs and great on outdoor terrain with its heavy duty 13″ roto plastic wheels. The Simplay3 Flat Bed Cart is made to withstand the elements as it hauls almost anything almost anywhere. Be sure to check out other durable home products Simplay3 sells!
Do you hate scrapping ice off your car? Whether you have a garage or not, there are times when a snow storm hits and it just coats your car with ice. Having to scrape and struggle to get that ice off in time for you to get on the road can cause headaches, backaches, angry bosses and late business appointments. Then you are at the grocery store with your kids, and now you have to get that ice off the front window and get them home before nap time. With the Frost Guard all these struggles are in the past. Simply – and easily – slide the Frost Guard across your front window. It wraps about the side view mirrors to stay in place, and gives your vehicle the protection you need. When you are ready to drive, simply remove the straps from the side view mirrors and shake off the Guard. The snow and ice slide right off, leaving you with a clean front window. It rolls up for fast and simply storage in your backseat or trunk. The Frost Guards come with a pouch, so your car won't get all soggy after you remove it from use. Coming in tons of designs: solid simple designs or more exciting ones like snowflakes or snow leopard – they are sure to have just the right design for whoever you want to buy it for. If drive where it snows, then you need a Frost Guard this winter.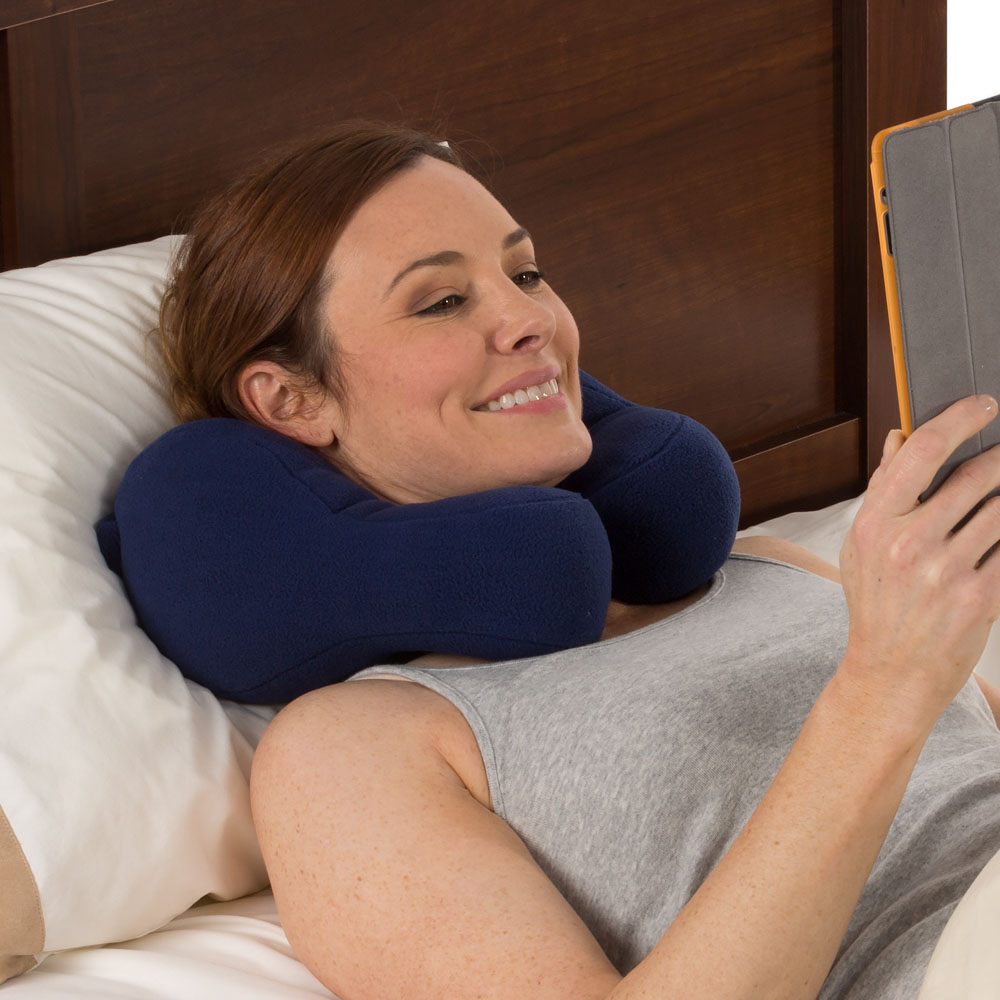 Find relief from neck pain with Sunshine Pillow's award-winning ergonomic design neck pillow. The science behind this pillow is designed to bring relief and fill specific medical needs in a unique way. A choice of three different sizes assure the Neck Pillow is a perfect fit and best for your body. What makes this pillow so unique is the special supportive column filled with all natural flax seeds. A zipper makes changing the firmness easy and adjustable to meet your needs. At the cervical area the pillow is narrower making it fit easily against head rests. So the top of your head can rest naturally while your neck is reinforced. The Chiropractic neck pillow has multiple uses to provide support in a variety of situations. It is perfect for lounging at home or sitting up in bed. It brings comfort and stability for a full nights rest and can help open airways to prevent snoring. It's 100% portability makes it perfect support while traveling in the car or on a plane. The Neck Pillow has a smooth soft cover that comes in a variety of colors. Support the ones you love with a high quality ergonomic Chiropractic Neck Pillow.
Be genuine and tell a good story. Woodies are beach-ready sunglasses created by Cory, your Woodies captain. Cory is a travel enthusiast and lives life wearing a captain's hat. His great customer service is run by his very own mom and has proven to be fast and helpful. His sunglasses are simple and handmade from wood and bamboo. They are always polarized which make them safe and fashionable for your favorite sun activities. Woodies also sells beautifully crafted bamboo watches. Earth tones mixed with the perfect amount of décor make these watches manly and unique. Woodies has been delivering quality products for over 4 years and have your free spirited captain covered.
Men today love to look dapper & feel good. The modern man has brought back suspenders in a big way. Finding a quality pair pf suspenders can cause you to do into a gross world of out of date material and cheap manufacturing. The men over at JJ Suspenders saw this issue and knew they had to fix it. By creating high quality suspenders, that are in trend, designed in America and made by hand they hit a bull-eyes for men across the globe. Being at a price point that can work into most peoples budget, you can start up a collection of suspenders that are made with care and daily wear in mind. They offer leather, skinny, classic & formal styles in a huge variety of colors. Their website features a section that helps explain the different types, styles and ways to wear your suspenders. Whether the guy you are considering these for would wear them to work on a daily basis, to set up a groom and his groomsmen or to sport around town on the weekends with a pair of casual city shorts, they are sure to have the perfect pair for you.
In our busy world we often loose sight of what is important: family and hard work. The creators of ulio&jack learned about those 2 key factors as young men, through their strong grandfathers. Taking their grandfathers experiences, they created a company based on the concept that life keeps moving forward and we have to keep keep moving head with it. We live in busy, busy times but this shouldn't put a damper on our plans. ulio&jack created a solid cologne fits in any pocket or bag, making it easy to smell great throughout the entire day, whether you're stuck working late, leaving the gym or traveling the world. Now available in 3 scents, and at only $25 per container, they make the perfect stocking stuffer. For a business man on the go, an adventure seeker hiking the wilderness or a dad about to spend the day chasing his toddlers, you no longer have to worry about the carrying around a glass bottle of cologne. Male grooming or "Manscaping" has become very popular and there are many different gift options in this department.
Every kitchen have staple items which you keep on hand ….and salt and pepper are always at the top of that list. Flavoring your food with spices is one of the best ways to increase your culinary skills. Buy adding just the right amount of spice you can increase the natural flavors found in each food. The new Kyocera Electric Salt & Pepper Mill not only grinds with 3 settings (course, medium and fine) but it can also grind other spices like sesame Seeds, flax seeds, mustard seeds, celery seeds, cumin seeds and more! By using ceramic internal parts, you do not have to worry about rusting. Its quiet and easy to use. If you have a foodie on your shopping list, then this grinder will be a home-run.
Most men love a few staple items: cigars, alcohol and snacks. BroBasket did us a solid by creating man friendly baskets with all their favorite items. One day a husband and wife were joking around about the wife sending flowers to her husband. They laughed and he told her, "I don't want flowers, but you can send me a bucket of beer instead!" That spark of an idea quickly turned into a huge success of a business. BroBaskets enormous selection of baskets provides buyers with just the right concept they were dreaming of – and if they don't have a pre-made basket that meets your requirements, you can easily custom make one. You can shop by several categories: Occasion (Get Well, Birthday, Groomsman, 21st Birthday….), Spirit (Whiskey, Gin, Vodka…), Beer (Domestic, Craft…) or search through their Corporate themed baskets. With prices on all ranges, you can buy a simple basket, or something elaborate enough to impress the high up's at work. Each BroBasket can come with a custom card, to personalize the gift. The simple, masculine design, quality items and personal care put into each order will turn you into an immediate repeat customer. They also love watches, what better way to appreciate your man then with a lovely watch. A friend recommended this shop automatic watches for men. He couldn't of been happier.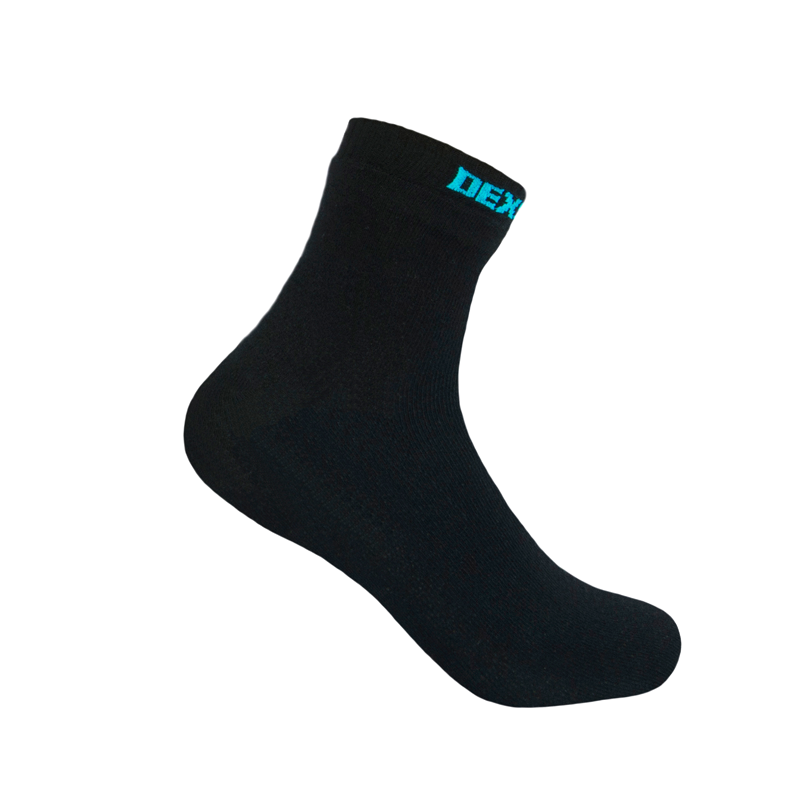 DexShell is for that man of your's who works hard and plays harder. With an extensive range of outdoor apparel accessories, DexShell's consistent technological and product innovation have given them a trusted name. Recently DexShell's products tested 30% more efficient than competitors. They specialize in making accessories that can withstand extreme outdoor activity while providing maximum protection against rough elements such as challenging weather and rough terrain. Their patented 4-way stretch technology enables flexibly while the porelle membranes produce a waterproof, yet breathable, fabric. This high tech material is what makes up DexShell's waterproof socks. These socks are not only windproof and waterproof, but also lightweight and thermal. The ability to be element repellent makes these socks perfect for working outdoors or engaging in extreme outdoor sports. DexShell's same technology is found in their gloves and hats are styled for men, women, and children!


Unique, high quality cufflinks at discount prices is what Cuff-Daddy is all about. Giving you hundreds of options to choose from, there is no doubt that you'll find the perfect pair for that hard to shop for guy. Superhero, sports, animal, silver, gold, and wood are just a few of the categories to choose from when browsing their site. Cuff-Daddy offers classic and stylish products, low prices, fast shipping, and full manufacturer direct warranty.Add the finishing touch to an outfit with some Cuff-Daddy cufflinks. Any man you know will enjoy this fun, unique gift!
Keeping hydrated is a key part of anyone's day. You may be wondering what makes the Ice Shaker better than your average water bottle. The Ice Shaker is specially created with two walls of insulation plus a vacuum seal, keeping your drink cold for up to 30 hours! It is BPA free and is spill proof – which is such an important feature. It fits easily into a standard size cup holder. How many times have I gotten a water bottle and its too wide for the cup holder in my car – that is so frustrating! Since it is made with kitchen grade stainless steel it wont leave the steel taste in your drink and it non odor absorbing (for those days you forgot to wash out your shake – because it happens to all of us). If you like to have a shake, the inside has clear marked fill lines, so you can add just the right about of water or milk to your smoothie. If you are feeling up for it, they can even customize your Ice Shaker and engrave a message or name into it.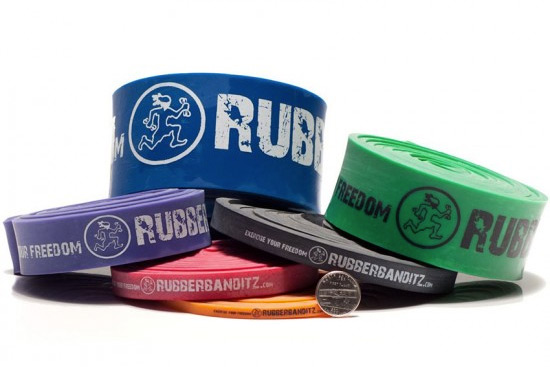 Rubberbanditz is a company built to promote health and wellness for everyone. They specialize in high quality, multifunction resistance bands. With just one piece of equipment, you can take your workout routine on the go and save space. Rubberbanditz website helps you choose the best band based on your workout style and focused muscle groups. All customers receive an exercise manual and can save five percent when opting to download instead of print. Rubberbanditz is an eco conscious company and strives to reduce waste in their production. They recycle, up cycle, and market through the interest instead of printing. In addition, they give back through their RubberbandAid Project in Kenya. Rubberbanditz cares about people, the planet, profit, and power and is definitely worth adding to your healthy lifestyle.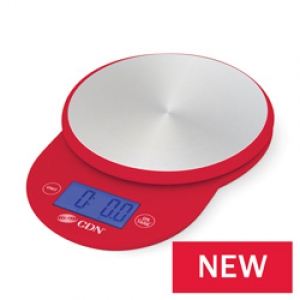 CDN offers a wide variety of kitchen measurement tools. They have a vast collection of digital scales including the new ProAccurate digital portion control scale. With a measurement range of 11 pounds it is great for all your baking and cooking needs. It includes a tare function which makes measuring liquids and powders simple. A backlit display with large numbers creates clear readings. There are four color options with all them including a sleek easy to clean stainless steel platform. Storage is made easy with a hanging mount and batteries can be replaced. The CDN digital scale is a gift of precision for your favorite chef.
Shoelaces, ugh! Sometimes they can just get in the way. Whether you wear shoes for running, jogging or any athletic purposes you know that there has been that moment when you feel that loose lace. Then you have to stop what you are doing to re-tie for safety…and your heart rate drops and so does that steam you build up. With Snaplaces, you can avoid having to tie your shoes at all! These laces are not just for athletes but also come in handy for people who have medical reasons why why cannot manage their laces, pregnant bellies getting in the way of reaching your toes, childhood impatience or some people who do not have the mental capacity to deal with laces. Use code MamatheFox25 for 25% off your purchase!
When it comes to tee-shirts Deep Dive Threads knows their stuff. Taking popular culture themes like superheros, nerd life and classic movies, they put their own spin on it and create some of the most entertaining and unique tee's on the market. This growing company features tee's not only for men but also for women and children. Their infant onesies are some of the most nerd friendly baby clothing you will ever find. They are constantly updating their selection and keeping up with the newest movies as they come to theaters. If you know a guy who is into classic comic's, superheros, Star Wars then you are going to want to check out Deep Dive Threads and their tee's.
Do you have a PotterHead on your shopping list this year? Give them the amazing gift of a Harry Potter tour by Strawberry Fields tours. This tour is in the UK for all our Europeans followers. Check out the iconic buildings and feel like you are stepping the Ministry of Magic, or The Leaky Cauldron. You can swing into stores selling some super fun souvenirs to get something to remember this special experience by. The tours have two daily runs, one in English and the other in English & Spanish. Visit some of J.K. Rowling's favorite places and grab some jumping chocolate frogs or even Dumbledore's favorite: Sherbert Lemons!
Spicing up your work wardrobe is as easy as pie with Dazi. Their new collection of tastefully bold, yet still professional socks, is just what the guy in your life needs. They make the perfect stocking stuffer and come in several styles. Dazi socks are made to be worn with business attire or for everyday wear with jeans. Adding that fun little dash of color can change your attitude and your confidence. Dazi started as a skinny tie and bow tie brand. Their huge selection of quality men's accessories will be just what you need this holiday season. Their ties and socks make the perfect groomsmen gifts, plus you can get bulk pricing for wedding orders. Check back frequently as they are constantly updating their patterns and selection, always staying in trend with what is hot and new.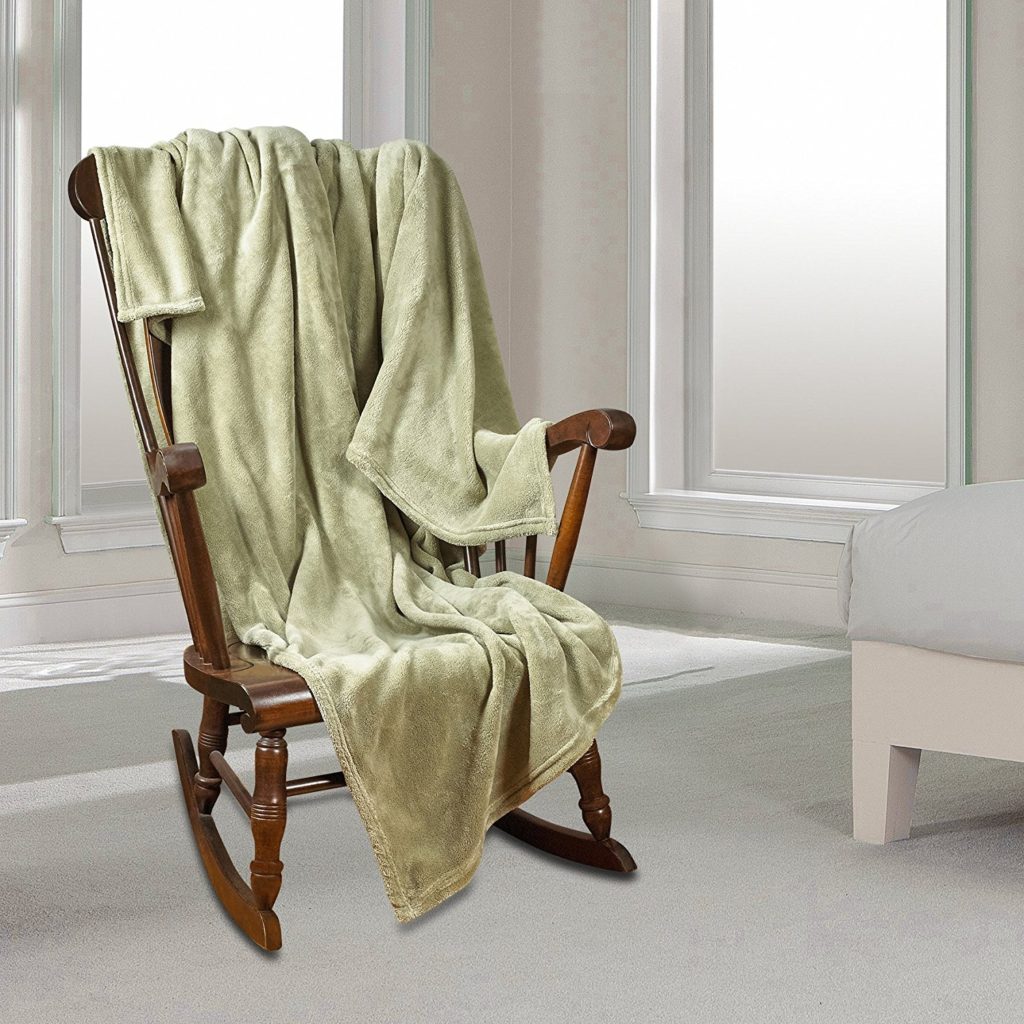 Soft, durable, and 100% satisfaction guarantee Nestl Bedding is a warm fuzzy gift for anyone on your list. The fleece super soft plush blanket is meant for year round use in your house, camping, office, or on the couch. With six color options and 3 sizes, you can find a blanket that fits your needs. The durable high-quality fabric will not shed, pill, fade, or wrinkle. The 300 GSM, 100% Microfiber Polyester brushed flannel fleece makes this blanket durable and lightweight. Washing and caring of this fleece blanket is easy with machine washing and air drying. It also can be easily stored because of its thin lightweight design. The premium comfort Nestl Bedding Fleece Blanket is a perfect companion that is guaranteed to keep your cozy.
The smell of the holidays is one that can invoke so many thoughts and feelings. Memories are associated with the sense of smell and can give you some of the most joyous feelings. The smell of a fresh fire in the fireplace, the warmth, the crackling sounds – this is what Christmas is about to a lot of people. This year you can increase the ambiance of your holiday by using an American Home Fire Log that was infused with the smell of Fresh Balsam Fir by Yankee Candle. These logs burn for 3 hours, are fast to start. They burn cleaner than ordinary cordwood, producing up to 75% less particulate matter and up to 80% less carbon monoxide (see website for source). Click here to see it on Amazon
Traveling during the holidays will be a breeze with the Unite 2 line from Atlantic Luggage. Traveling with lots of luggage will be easy and stress free with it's innovative Link2Go™ technology. Instead of awkwardly maneuvering multiple suitcases by yourself, simply attach Unite™2 Spinners back-to-back with the side Velcro straps, and you're ready to go. Lightweight, durable and featuring a water repellent coating, this collection is perfect for traveling during this chilly and rainy time of year. Crash-guard wheel housings, skid bar and corner guards provide durability over the long haul. The tapered 2″ expansion capability increases packing capacity while keeping the center of gravity low. When you are just wanting to get to your destination without a hassle, then you need to invest in a pair of Unite 2 Spinner's from Atlantic Luggage. Click here to see it on Amazon
This small family business has grown quickly within three years to a large, high quality business that sells mens grooming essentials. Their philosophy – 'Provide high quality men's grooming products and treat customers as if they were family.' Grooming products that Sir Hare provides are created in small batches and created by hand; true quality. New in 2017 is their solid wing man cologne. Use the cologne any time because of the convince of the small 1/2 inch tin; just slide it into your pocket. The cologne is solid which helps retain the fragrance for all skin types. With minimal ingredients, this cologne is perfect for someone looking for high quality grooming products. I hear people use this often after they've had a fresh wax, if you wanted to learn more about male waxing, check out waxingbyceleste.com they have some fantastic tips to get you looking fresh. Sir Hare's products are brilliant and work into any style. A great gift for any man!
After working a full day and being exhausted nothing beats a hot shower. A perfect way to enhance that relaxing moment is to include a Rengöra Body Brush. Their awesome line of body brush help you reach those harder to reach places. It exfoliates, which also creates smoother skin. It's extra long brush makes it perfect for men being that its ergonomic and can reach farther around your body. They use All Natural Boar Bristles which remove dead skin, plus it is great for sensitive skin. Whether you are thinking of this gift for a man or a women, it is great also for dry brushing. Dry brushing stimulates circulation; improves skin quality; reduces the appearance of cellulite; improves lymphatic drainage; helps fix ingrown hair issues; clear back acne and much more. Though, we should note that if you're using this for clearing up acne, you'll probably want to look into some acne treatment options to apply to the brush for best results. Check out their full line of brushes on Amazon
Trying to stay warm this holiday season? Busy rushing to get those last minute gifts? Do yourself a solid and swing into your local Zoup. They feature award winning soups, salads and sandwiches that will leave you smiling and satisfied. Each location features 12 soups that are fresh and ready to order each day. The menu changes daily, giving you fresh options and keeping things from getting stale. Their bread is made fresh daily and pairs perfectly with their broad choices. Customer top picks include Chicken Potpie, Lobster Bisque and Vegetarian Split Pea, but you can find your own favorite by sampling the soups before you order. In fact, they encourage it! I love trying new soups as they change with the seasons. They offer low-fat, dairy-free, vegetarian and gluten-free options. Also, if you dislike spice, they have a little chili symbol letting you know that soup has a kick. Whether you are out shopping and need a bite to eat or looking for a simple stocking stuffer, you cannot go wrong with a gift card to Zoup.
Top Tier Style is packed with amazing deals and products. With items for men and women alike, there is sure to be something that would strike your fancy. One of their top sellers are the Steam Punk Sunglasses for Men. With dozens of styles, colors and designs you are going to fall in love with at least one or two of these glasses. They also sell clothing like tops, pants, coats, shoes and bathing suits. As the seasons change their options are updated too. This allows you to always have a view of what is hot and in trend with the weather. Check their site often as things are always going on special and new items being added. This UK based website sells across the globe so be sure to try them out – you will love it.