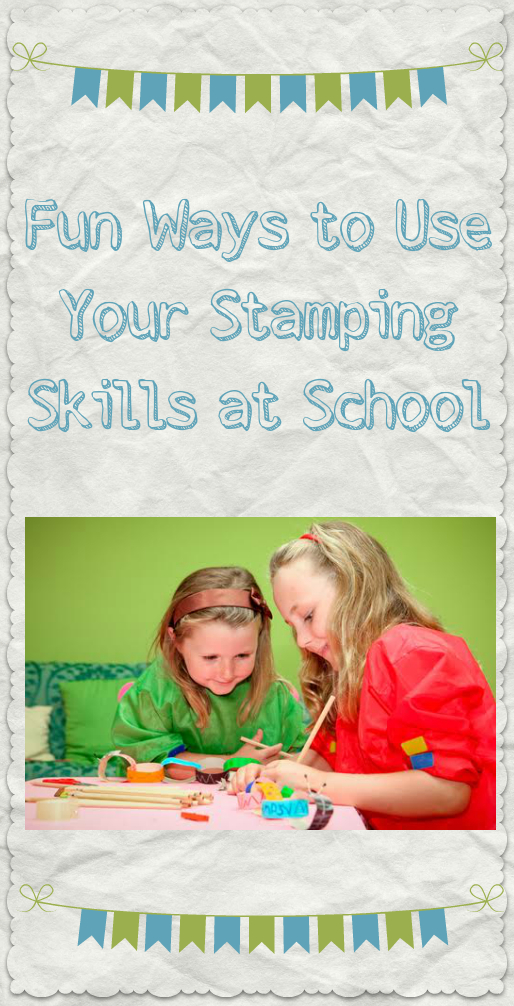 Fun Ways to Use Your Stamping Skills at School
Stamping is a great way to get into paper crafting. It allows you to be creative, but it also provides you with a starting image or phrase that can spark that creativity. And one of the best places to be creative is at school!
Whether you're a teacher looking for a fun way to get creative in the classroom, or you want to wow the kids and parent's in your child's class, these fun ways to use your crafting stamps at school are sure to get attention for all the right reasons.
Customize a Stamp for Your Kid's Class
There are plenty of fun ways to use stamps. We'll get to a few in just a second, but one of the best ways to use stamps is to share the joy of using them with others. There's no better way to do that than with custom stamps!
Create a special design just for your class. Then, either use the stamp throughout the year for special projects, or create enough to pass them out to each of the students at the beginning of the year. They'll love getting to use their new stamp on projects in school and at home!
Create Holiday Cards
Cards are one of the best ways to show others that you're thinking of them. Unfortunately, cards from the store can be expensive, and they're so impersonal. Instead, buy cheap cardstock and create custom cards for each of the kids in class! Create fun cards for:
Birthdays

Valentine's Day

Christmas

Graduations

Thank yous

And more
Because stamps are so easy to use, you can even get the kids in on the action! Have your children help you make special cards for their friends. If you're a teacher, bring stamps to school and create a fun activity that allows the kids to make cards for each other.
You can even create stamped holiday cards for other teachers and staff in the building.
Use Stamps to Create Goody Bags
Goody bags are a staple in any classroom. If your child has an upcoming birthday, or if you're planning a Valentine's party for your class, you just have to fill some bags with goodies.
It's true that the kids will want to tear into their bags to see what's inside, but shouldn't what's outside by just as wonderful? With stamps, they'll think twice about tearing that bag to pieces.
Use stamps on plain paper bags to customize them for each student in the class. You can even use stamps on cardboard and wooden goody boxes. You may find that the kids take them home and reuse them.
The sky is the limit when it comes to fun ways to use stamps. From art projects to special holiday celebrations, you'll have fun making things for the kids, and the kids in the class will love using stamps to bring out their creative side. Especially if you have special custom stamps made for everyone!