Flu season is approaching and I don't know about you but I have some nervous feelings. We just moved and I have this irrational thought that we aren't immune to our new states' germs.
Am I crazy?
Whatever the case, that nasty stomach bug is starting to crawl into houses and I want to be prepared. I have been looking around and researching to see what steps I can take, and one of them is to get us all disposable medical grade face coverings to wear outside the house and if we are in large groups. I feel like during a season where illness is on the rise, that it is a good solution to go for.
However, as a "newish" mom I worry because it's not just about me catching the flu and watching horrible daytime television all day. I have two little ones who could be seriously affected by catching those nasty viruses.
So this winter I wanted to be extra prepared, which is why I added BabyComfy Hydrator to my medicine cabinet.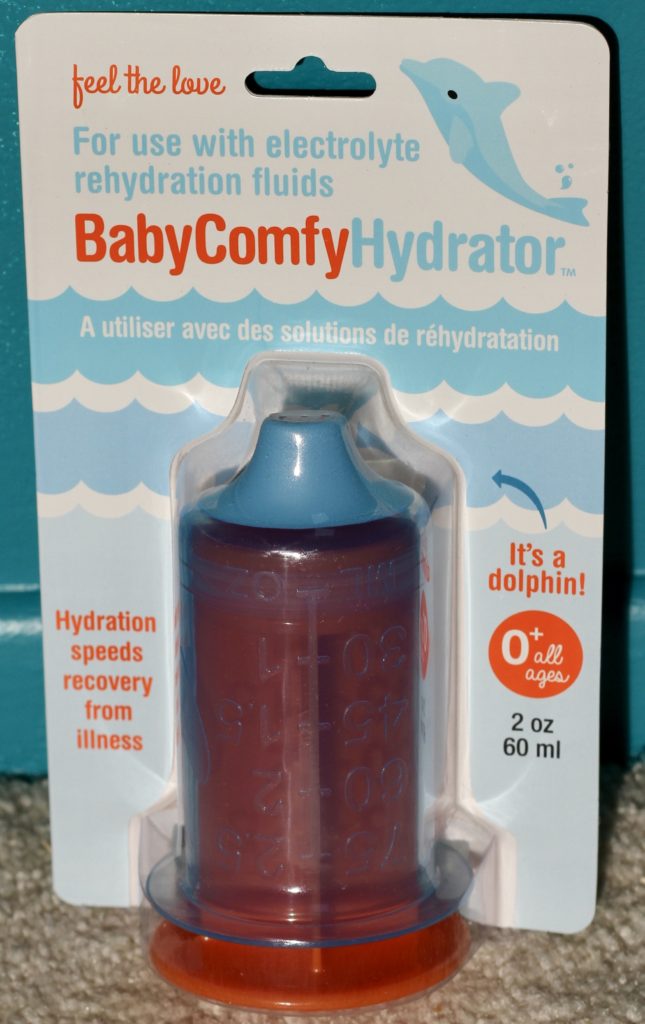 Research has developed pediatric electrolytes to keep those sick littles hydrated and far from hospital visits. The only problem is the delivery method. You could use a tiny 5ml medicine syringe that results in multiple "doses" of fluids. Which also means multiple battles of getting your sick one to cooperate. The other option is a sippy cup which often times can administer too much liquids too quickly, resulting in vomiting. Caring for a lethargic sick child is a scary battle most moms will have to eventually face. And while us adults could just look for the best place to buy adrafinil capsules which might help to promote wakefulness, it's a bit more complicated with our babies.
However, thanks to the BabyComfy Hydrator
, administering fluids is no longer a battle.
The Hydrator is a comfortable and simple way to administer measured liquids to your littles.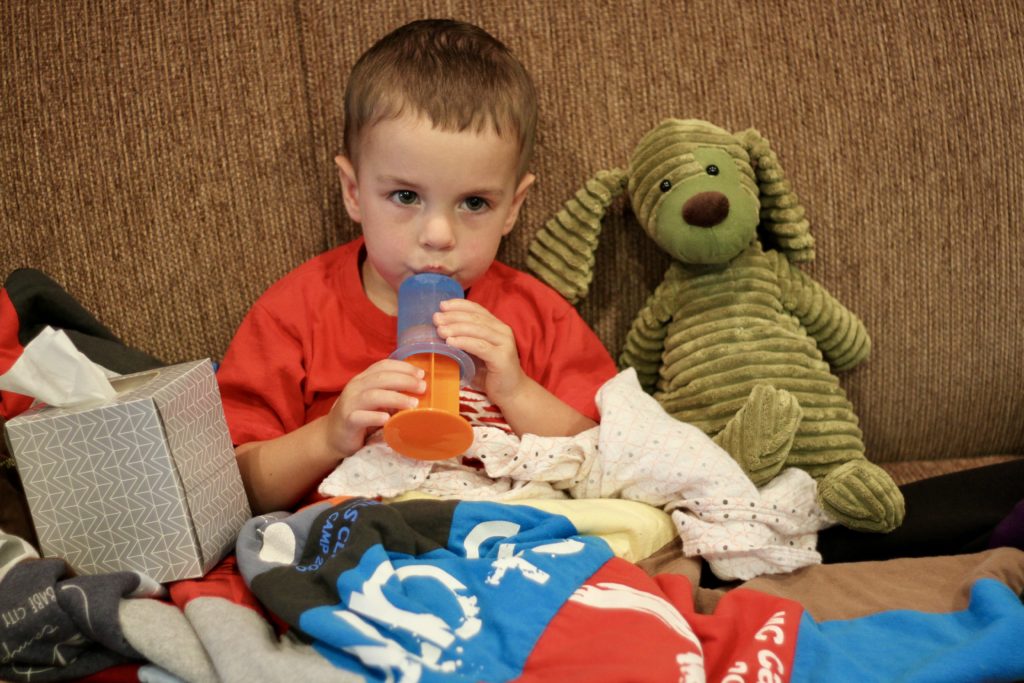 The soft rubber tip is easy for babies to latch onto and suck liquids out independently, unlike a medicine syringe. I always struggle giving liquids with the syringe without my kids gaging. It always comes out too fast and no matter how hard I try my kids never seem prepared for liquid to hit their throat. The Hydrator is shaped like a sippy cup spout which makes it familiar for toddler age. My son easily drank from the spout without any spills or drips. He is 2 and a half and easily pushed the plunger and took the fluids independently.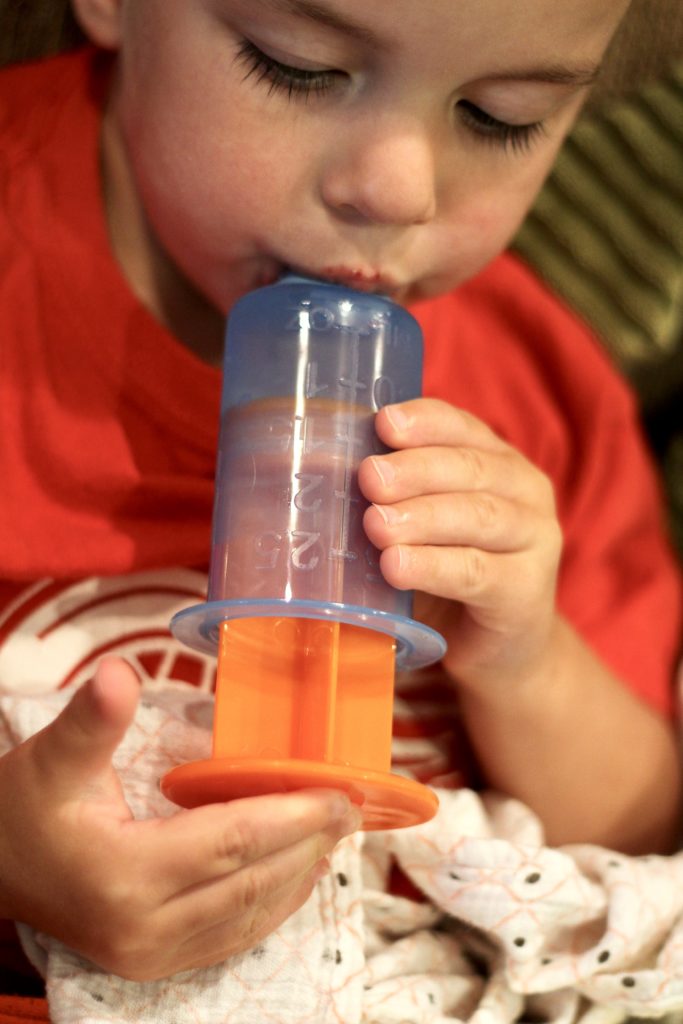 The Hydrator barrel measures out 2.5 oz, a perfect amount to not overfill sensitive stomachs. The plunger is very fitted which does make filling it quite a muscly challenge, however that protects liquids from coming out too fast. Having a stubborn toddler who wants to do everything independently, it is nice not to worry he is getting too much liquid too quickly.
In addition, the hydrator is made with fun colors and has a dolphin look. I don't know about you, but my kids are always more cooperative when something looks like a toy. When my son was sick he was completely amused with his new "sippy" and happily drank his needed liquid.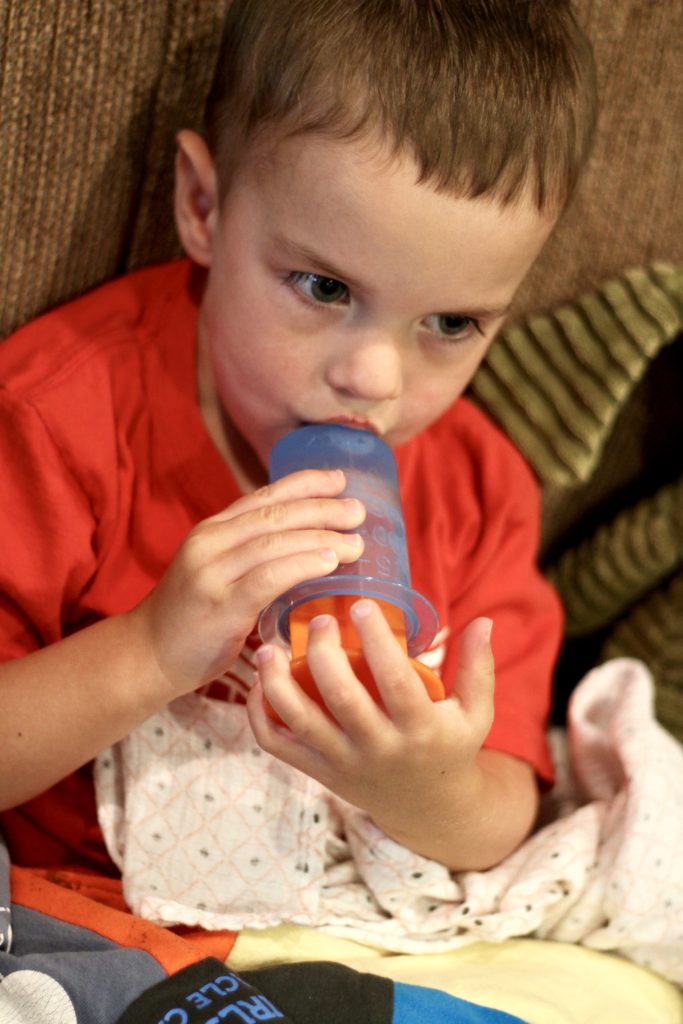 Even while I was writing this review my son saw the pictures and asked if he could drink out of his special cup again.
The Hydrator was created by BabyComfyCare, a family owned and inspired company. With two small children and experience in therapy, engineering, and material science, Peter and Elise started developing products to meet their family's needs. They've created products from nasal aspirators, nail clippers, nursing covers, and more.
The Hydrator can be purchased separately or in the BabyComfy Kit
.
The four piece baby essentials kit includes:
This great value pack would make a wonderful baby shower gift. I especially think it would be a perfect present for a second time mom since it includes innovative tools that she might have not received the first time around.
Overall, I feel at ease having the BabyComfy Hydrator in my medicine cabinet. Its innovative design assures I can administer a perfect amount of liquids to my littles at the perfect speed.
I wish you a happy, healthy, germ free flu seasons…but if not Baby Comfy has you covered.
Connect with BabyComfy