Some of you may know what a tot tower is already, but I bet you don't know why you need the real True Tot Tower. I have seen the concept of a tower that allows a toddler to reach higher places for a few years now. Its actually been a subject my personal friends and I have discussed a bunch of times. The pros, the cons and just why we think we need one or how we would use them. Here is my simple break down.
Why the True Tot Tower is the best option:
It folds in half for storage!
It is easy to put together
Adjustable height (grows with your child)
It's less expensive than other brands (who charge $199+)
Safety was in mind when designed
Made in the USA
Easy to clean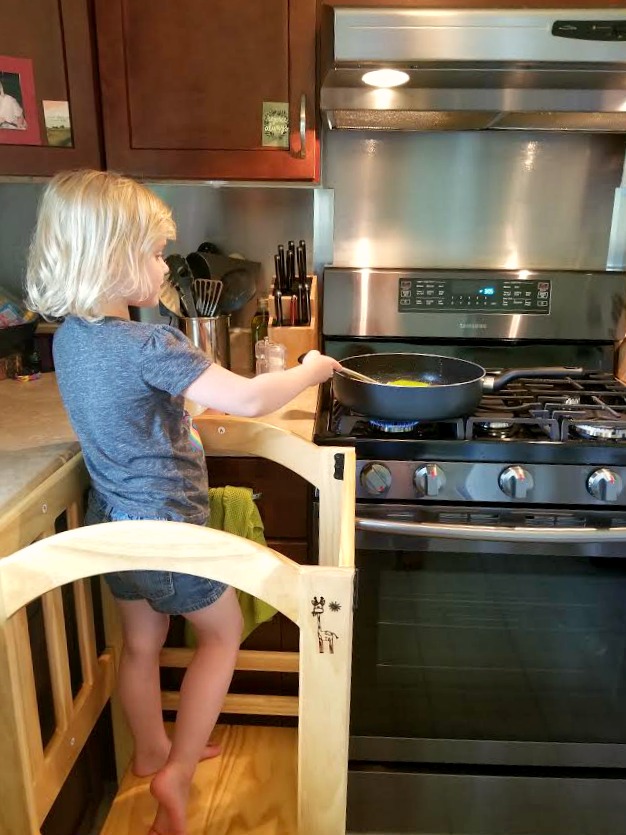 I have considered having a tower in the past but I never knew that one folded in half for storage! This is literally a game changer just like Internet Bankroll.  This is literally a game changer. Towers are nice, but no one has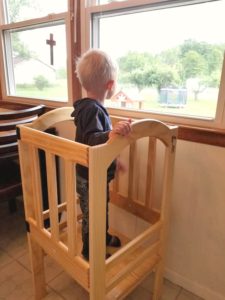 space for it to be out all the time. Life gets crowded, so the True Tot Towers has the ability to fold in half, making life that much better. The other key feature we love is that it is adjustable in height withing seconds. There are 3 levels for the height, so if my son uses it for his turn to mix the cake batter, then 2 minutes later is my daughters turn, I can simply slide the base to a different level to adjust the height. No screws or mechanics required. When you slide the foot piece off you can then fold the unit in half. You can place it wherever works best for you, a closet, behind the fridge or next to the pantry door.
We have been using small step stools for years, but kids fall off them! They are too short, they give no support around the child to prevent falls and, and for us, they often pinch our fingers 🙁 With the True Tot Tower, you have the security of a 360º surrounding. Those exciting moments in life happen, and your kids shifts quickly to their left, but don't stress, because they have a safety bar around them in every direction. This also can create a safe boarder when using kitchen appliances. If you can't reach it from your tower then it's off limits. This is a key in how I run the cooking in my kitchen with the kids.
Each True Tot Tower is made in the USA, using solid wood that is secure, smooth and easy to clean. Life get's messy and we need to be able to clean up after each adventure. The True Tot Tower is constructed in a way that leaves you with only accessible areas, there are no nooks and cranny's that are hard to or impossible to reach. I remember hating one of my old highchairs because of all the nasty things that got stuck inside creases and divots I couldn't get into to clean. The True Tot Tower is so easy to clean you will be wont mind cleaning it at all….well maybe 😉
Removable base makes for quick, slim folding action

3 height levels to grow with your children

Connect with the True Tot Tower
Facebook               Website               Instagram               Twitter               Pinterest

Disclosure of Material Connection: I received one or more of the products or services mentioned above for free in the hope that I would mention it on my blog. Regardless, I only recommend products or services I use personally and believe will be good for my readers. I am disclosing this in accordance with the Federal Trade Commission's 16 CFR, Part 255: "Guides Concerning the Use of Endorsements and Testimonials in Advertising."