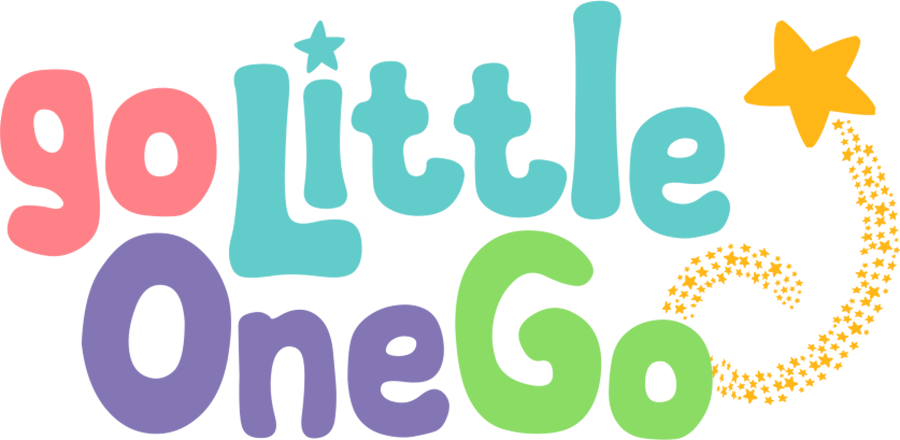 Help your child reach their crawling milestone faster with the Go Little One Go line of crawling apparel. The patent-pending anti-slip safety-grips all over the knees will give baby a great layer of protection between their little legs and the floor. Your baby will have an easier time moving around on any surface in the house; tile, hardwood, laminate, and even carpet.
Their line of clothes are so adorable and can be mixed and matched easily. They offer crawly rompers, leggings, and harem pants all with the anti-slip grips on the knees. Long sleeved and short sleeved shirts are available, and also gift sets which include leggings or harem pants with a shirt of your choice.

This crawly romper from Go Little One Go is such a great option to help your child crawl. The super soft material, adorable colors, and anti-slip star grips on the knees are the perfect combination for baby. Not only will your child be comfortable and cute while wearing the romper, they will hopefully have an easier time learning to crawl.
The 95% rayon from bamboo and 5% spandex material makes this crawly romper so unbelievably soft even you'll want to wear it! The fabric is allergen-free and will create a soft barrier from the outside world. The romper has a two way zipper allowing for easy access to baby from the top or the bottom. This crawly romper comes in many different colors which includes: black, blue, dark grey, light grey, mint, and pink. Choose a color for a specific gender, or pick one that is gender neutral!

One downside I have found with the crawly romper is the sizing. They have only one size – 6-15 months. This makes sense because it is normally when a baby is learning to crawl, but it can create some issues if it doesn't fit baby perfectly. If you have a chunky baby that is between 6-12 months old, this romper is perfect. But if your baby is on the skinner side, this romper is not going to fit your baby well. The problem is that the anti-slip grips are supposed to fit over the knees, but if baby isn't tall enough or thick enough the romper won't fit how it should. Although you could pull the elastic leg holes up a bit so the grips are closer to the knee – which Go Little One Go suggests – it still may not fit exactly how it should.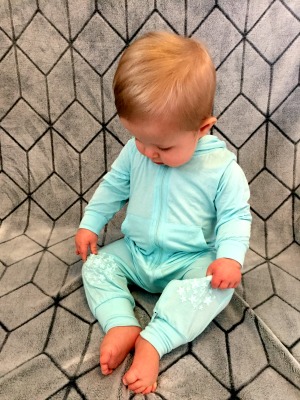 Facebook               Twitter               Instagram               Pinterest