ByKay started at owner Kay's kitchen table as she tried to design herself a ergonomic baby carrier that was not only high quality but also trendy. Little did she know that her project of creating her own carrier in 2005 would result into the international company it is today.
ByKay truly has every carrier you could imagine in the trendiest colors made of the highest quality fabrics.

Connect with ByKay
Facebook          Pinterest          Instagram          Twitter          YouTube          Website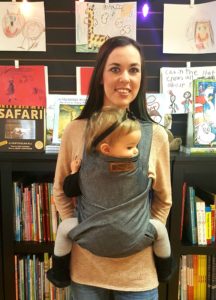 If you are new to Mei Tais like I was, let me break it down for you. A Mei Tai is a simple two shouldered baby carrier that has a strap that ties around your waist and a panel of fabric to support baby. This is the perfect carrier for all ages, newborn to toddler.  Mei Tais are designed after a traditional Asian baby carrier and are by far the easiest to use!
The ByKay Mei Tai Classic is the first Mei Tai I have tried and I instantly fell in love. Mei Tais are elegant and simple, they give you the beautiful look of wrapping like with a woven, along with the design of a soft structure carrier minus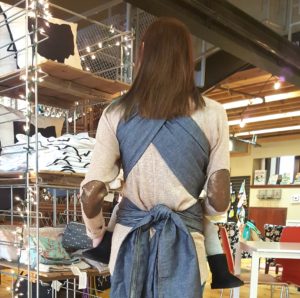 the buckles. Don't get me wrong, I love my SSC but hate having resize it for when my husband wears it. That's the beauty of a Mei Tai, size doesn't matter, I can get a great fit and so can my husband without having to make a ton of adjustments. Like I said, I adore the look of a woven wrap, but I have never tried one and to be honest I am intimidated by them. I love that I can get the look of a woven without the learning curve needed.
I'm drawn to how versatile and comfortable Mei Tais are. I get great back support and that the wider straps evenly distribute the weight. Spread the shoulder straps wide on your shoulders and back for a balanced and comfortable fit.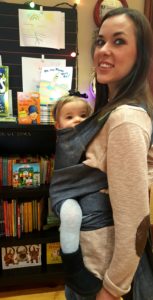 I love nothing more than a cozy front carry and a ByKay Mei Tai can easily be the first carrier you put your newborn in. This carrier will grow with you as your child grows. I loved to front carry my daughter when she was super tiny and still do to this day. When they say a carrier is "sprinkled with sleepy dust" that statement is true for my daughter. I can easily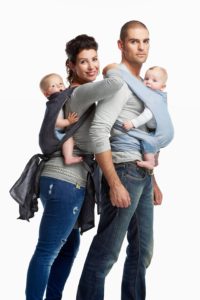 get her to nap, with a cozy front carry, while we are on the go.
Once your baby is able to sit by themselves you can use the back carry position. Learning to get your child from the front to the back can take a little practice, but I feel that learning with a Mei Tai is easier than with any other carrier. Back carrying is great for when your child wants to look around a little more. I often back carry when we go for walks or if my daughter needs extra cuddles while I'm trying to get my housework done.
My new favorite carry is a hip carry. I never thought you could do a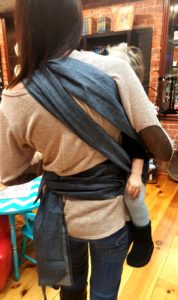 comfortable hip carry in anything other than  a ring sling until I tried a hip carry in my ByKay Mei Tai. Not only do I love the look of this hip carry, it's super comfortable for myself and my daughter.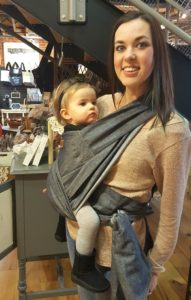 Your ByKay Mei Tai comes with a booklet that will explain how to safely wear your newborn, how to move your child from front to back and how to do a hip carry, along with step by step photos, which I found extremely helpful.
ByKay is dedicated to the idea that everyone can Carry Their Love. Keeping moms and dads close to their babies to take full advantages for babywearing including skin contact and security while keeping it practical. ByKay has a complete range of ergonomic baby carriers, so there is the perfect fit for everyone.
Disclosure of Material Connection: I received one or more of the products or services mentioned above for free in the hope that I would mention it on my blog. Regardless, I only recommend products or services I use personally and believe will be good for my readers. I am disclosing this in accordance with the Federal Trade Commission's 16 CFR, Part 255: "Guides Concerning the Use of Endorsements and Testimonials in Advertising."