If you're like me, I love decorating my home with canvas prints! Back when we lived in Australia, we had our 'go-to' Canvas Prints Brisbane supplier! They were pretty amazing! In fact, even though we're back in the USA we may still occasionally order from them! Recently, we've been looking into how we can get canvas photo prints that make our home unique and have a personal feel. I have always loved the look of a gallery wall with canvas prints but I had no idea how easy this look was to achieve and that I could get my canvas prints cheaper than the cost of printing photos and buying a frame. Canvas Photo Prints make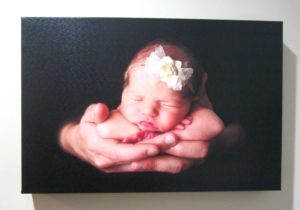 thoughtful gifts, some of my first canvas prints were a Christmas gift to my brother and his wife of pictures of their children at my wedding. Last year my husband got me a 3 canvas wall display (this meant more to me than anything, since it appears that he does listen when I talk and that he chose one of my favorite wedding photos and my favorite newborn photo of our daughter). It means so much more to me to have my house decorated with my photos and my memories.
If you'd like to share these memories with family members and friends, there's many places you can buy a range of refurbished photocopiers cheaper than new, and in just as good condition!
This Mamas Experience
Easy Canvas Prints makes designing your prints so simple, their website navigates you through the whole process . First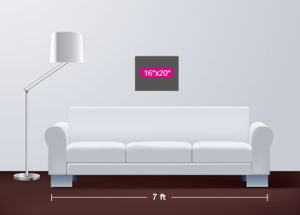 deciding if you want one print or a wall display. I have used both options, the nice thing about the wall displays is that they help you design the layout and they even provide you with a blueprint to make hanging easy (including telling you exactly where to place your nail, we all know I have a fear of unneeded nail holes). If you choose to do a single print they have 10 different sizes to pick from or you have the option to customize your size. Next choose your wrap, standard .75″, Gallery 1.5″ (all my canvas prints are gallery wrap). You also have the option of getting your canvas framed or the option of stretching the canvas yourself and just get your print on a rolled canvas. Easy Canvas Prints makes choosing a photo simple by giving you the option to choose from your library of photos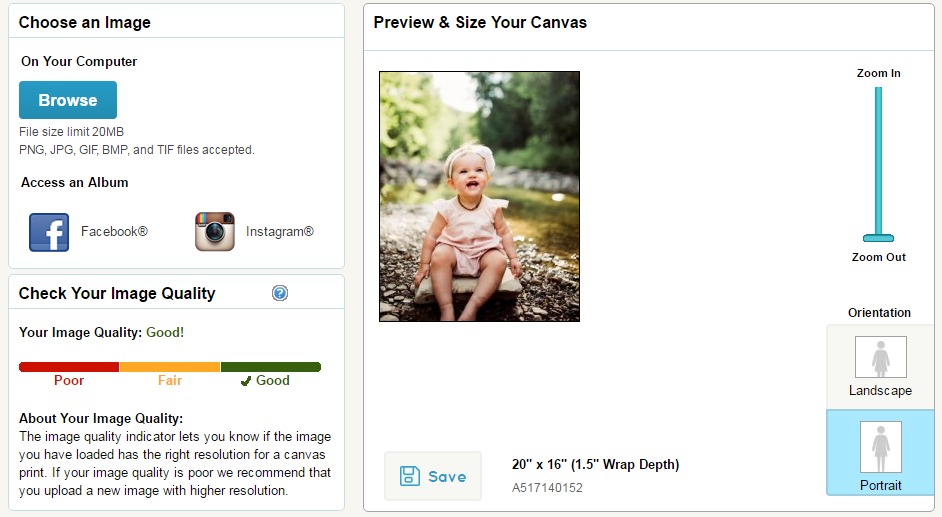 on your computer or accessing albums on Facebook or Instagram. They let you know of your image quality and make "editing" easy with user friendly zoom options as well as choosing which direction your canvas will hang. Finish your order by choosing the display options (I chose open back) and your border. I like the mirror border, so my image is wrapped around the sides of my canvas without loosing some of my photo. Be sure to double check your image after adding the border, especially if you choose to have it wrap the sides.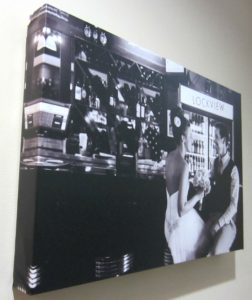 My canvas prints from Easy Canvas Prints are stretched onto a wood frame and are high quality. The prints themselves are clear and beautiful, not pixelated (which is always my fear when blowing up a photo, that's why I love the image quality check that Easy Canvas Prints offers).
I must say that Easy Canvas Prints is simple straight forward website (I would trust my not computer savvy mom to be able to navigate this site and be able to order a canvas). Although I did receive a canvas print in exchange for this review I assure you that I have purchased from Easy Canvas Prints in the past and will continue to order from them. Next I think I will use their Instagram feature and print one of my vacation photos on a 8×8 canvas.
Connect with Easy Canvas Prints
Facebook Instagram Pinterest Twitter Blog 80% off Offer