Kuhn Rikon makes the highest quality kitchen tools. Always with the consumer in mind, they design products and tools that are useful and made to function easily. Kuhn Rikon carries a huge variety of products, from baking tools to cookware to cutlery. They are of such high quality that many professional kitchens and bakers choose to use Kuhn Rikon in their establishments, but it's humble enough to also be available for the everyday consumer as well.
Connect with Kuhn Rikon
Facebook          Twitter          Pinterest          Instagram
Kuhn Rikon Sandwich Knife & Spreader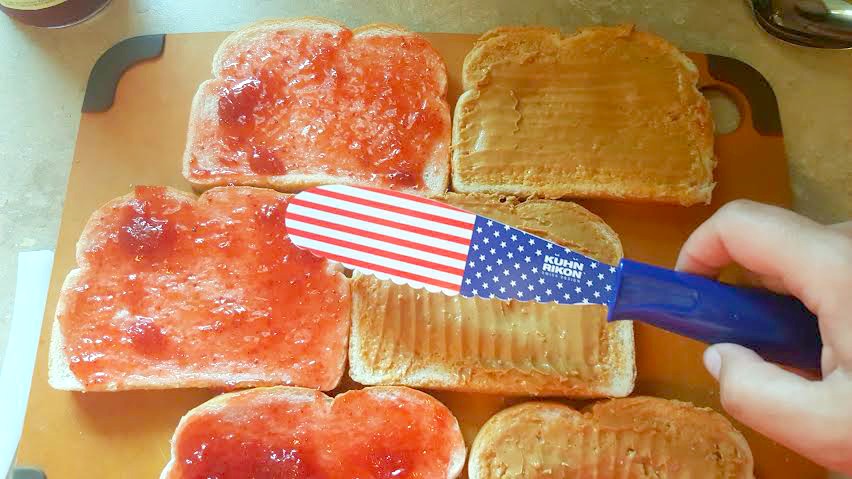 The Kuhn Rikon Sandwich Knife & Spreader is currently my favorite kitchen utensil. Being a mother of 2 toddlers I make more peanut butter and jelly sandwiches than I ever imagined I would. Making the sandwiches is a simple enough tasks in itself, but honestly if the jelly or peanut butter are 'acting up' you can easily rip the bread. If the bread is ripped it may be deemed unedible by my picky kids. This can cause the sandwich making process to be dreaded and even stressful at times. I am typically running around at a 120 miles per hour speed while making lunch as my kids are at my feet screaming for snacks. I need to make those sandwiches fast! My mom-life has been forever changed by the Kuhn Rikon Sandwich Knife & Spreader. Being able to spread on my condiments, then use the same product to cut the edges off the sandwich is so amazing. Less dishes is always a win/win!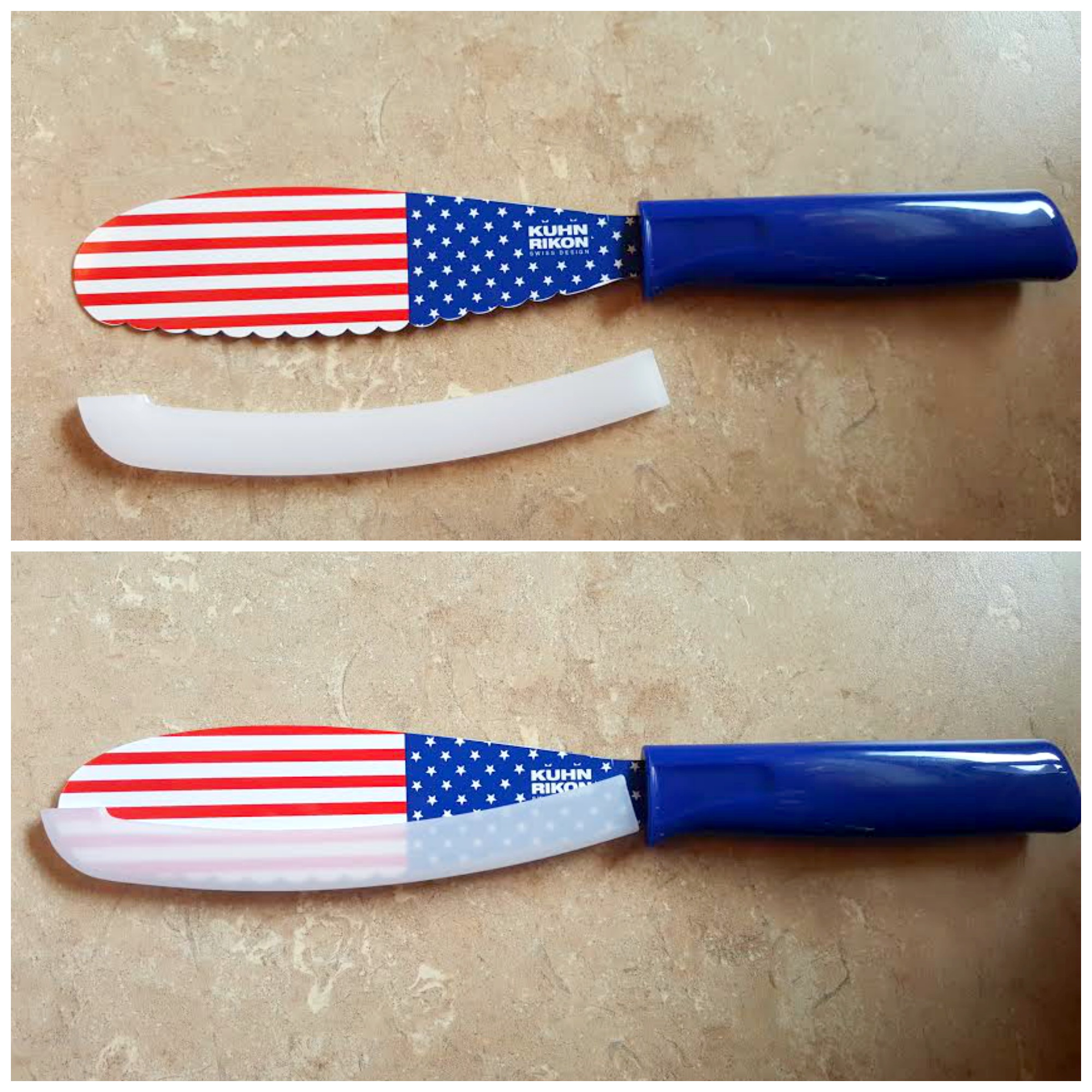 The Kuhn Rikon Sandwich Knife & Spreader is perfect for making sandwiches, spreading frosting, and cutting everything from a tomato to bread crust. This is such a versatile product, it's the ultimate multi-use tool.
A knife and spatula in one versatile and handy tool.
Ultra sharp Japanese stainless steel blade
Silicone based nonstick coating ensures food will release easily from blade.
Safety sheath included
It is dishwasher safe, but recommend that you hand wash and air dry (which is what I do).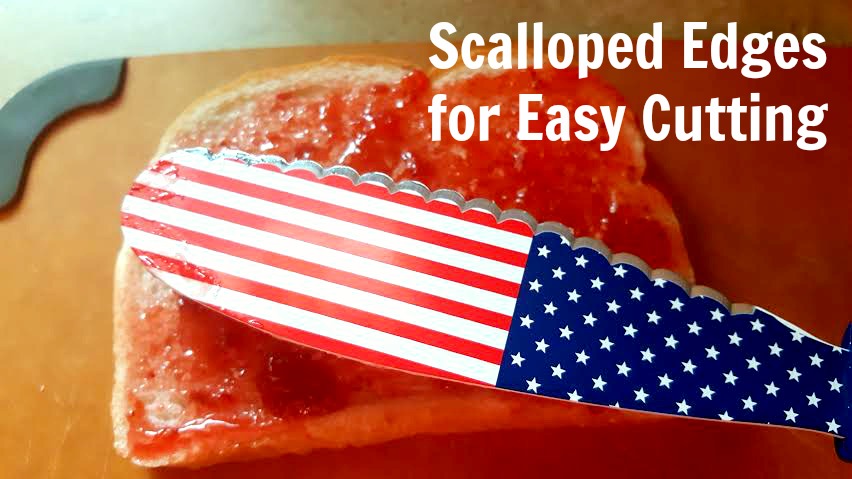 Kuhn Rikon Corn Holders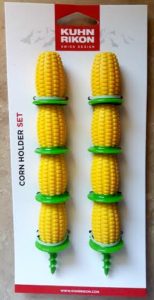 The Kuhn Rikon Corn Holders are slightly different than any other corn cob holder I have use, their magic is in their corkscrew tip. This ensures that the holder stays in place and doesn't slip out while in use. Growing up I have nothing but awesome memories of eating corn on the cob. My grandmother always grilled it and it was so tasty. However, back then we didn't have Kuhn Rikon Corn Holders, so our holders would constantly slip out. A child's motor skills are constantly developing and improving, and holding a corn holder does take practice. You can build your child's confidence when using these corn holders, knowing they will stay in place and allow you child to enjoy their corn without fear of dropping it or loosing their grip.
These corn holders are adorable and super summery. They are perfect for outdoor parties, grilling and everyday use.
Corkscrew tip holds corn securely.
Soft, textured handles for a clean and comfortable grip.
Set of 8 Corn Holders makes 4 pairs.
Stacks together for safety and convenience.
The holders are dishwasher safe, but it's recommended just to hand wash and drip dry (this is how I wash mine).