Follow JazzyToes
This Mama's Experience
When my kids were infants I never felt like buying them shoes. They are so expensive and they grow out the them so fast. Besides, they can't even walk! There were times, however, that we took them to a fancy event or holiday party. They had on their adorable dress or suit. Looking perfectly adorable. Then you see their plain old socks. Ugh! Way to ruin an outfit. In comes JazzyToes! You can now use these amazingly comfortable and super adorable socks to dress up an outfit while keeping your child warm and protected. You will get more compliments about these socks as use out of them over any other socks you may use.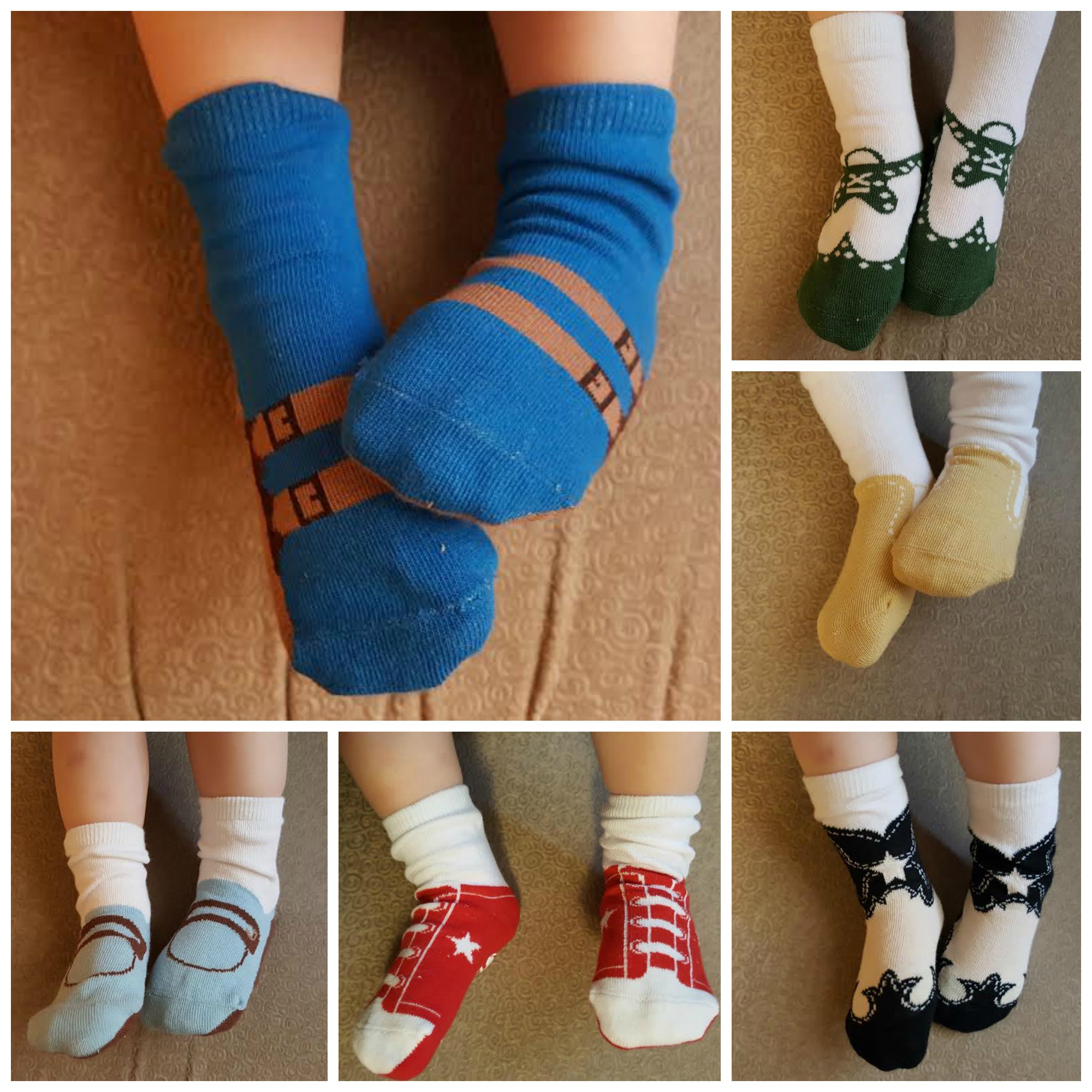 Now that my kids are toddlers, they do wear shoes as they are literally running all over the place. But, when we are at a party at someones house, we take our shoes off like the polite guests we are. Again, adorable outfit, plain socks. JazzyToes makes their socks in sized 0-12 month up to 2-4 years! With a huge variety of styles, prints and colors you are sure to find several that would fit your style.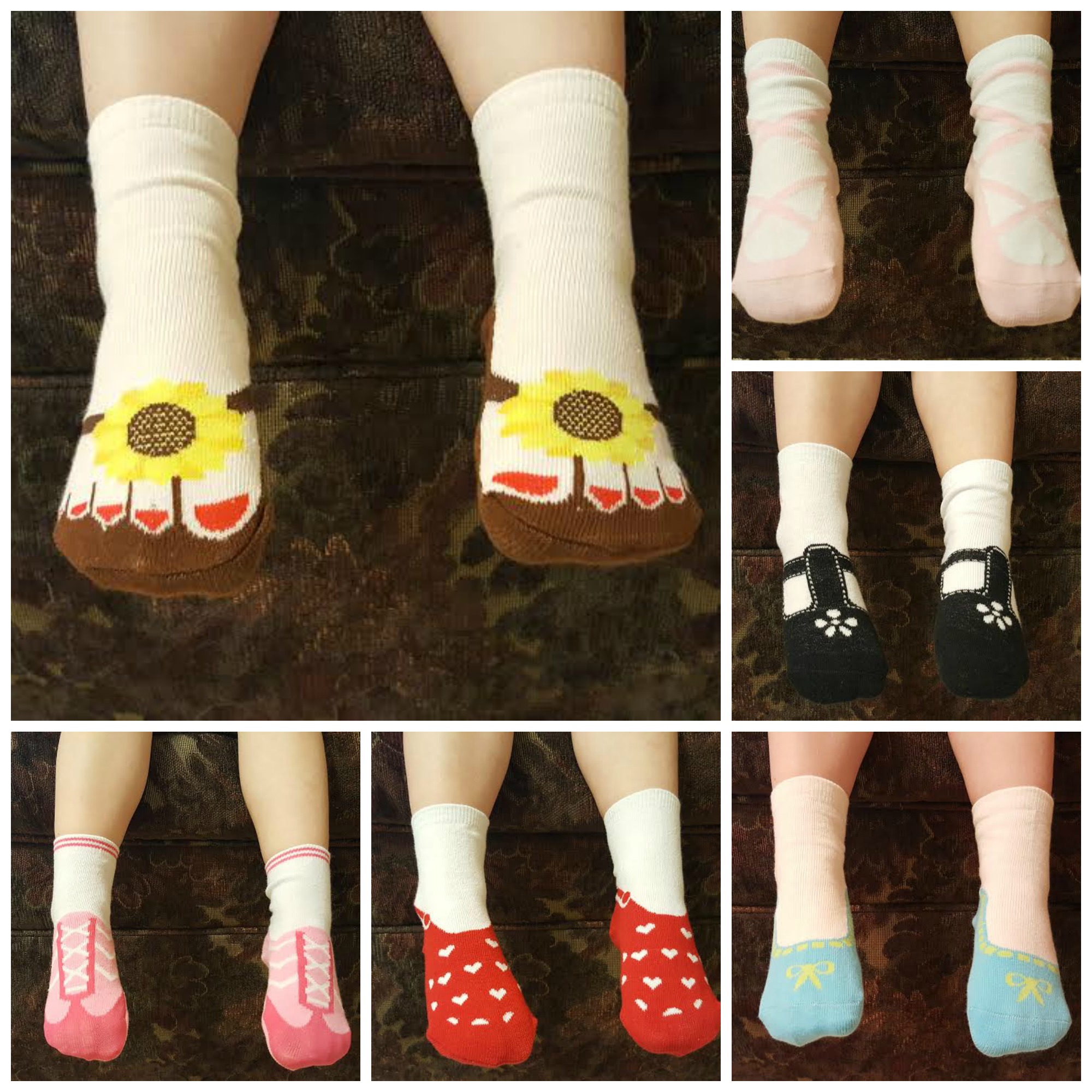 I was able to try out 2 sets of their socks – the Hampton Variety for Girls Size Preschooler 2-4 year. My daughter is now obsessed with these socks. She was talking about them all day. Her favorites are the "ones with the toes!" There is a pair called Flip Flops – Little Sunshine. They make your foot look like its barefoot with painted toenails with a big flower on the flip flop. My daughter, like many other little girls, think that nail-polish is "so cool". She was thrilled that her feet could look all fancy with polish by simply wearing some socks. She even wanted to wear them to bed last night. While I do like all 6 of the styles in the Hampton Variety, my favorite style in them are the Mary Jane style. This classic shoe style translates so well into a sock. It's simple, classic and fits all occasions.
As for my son, we tried the Variety Original for Boys Preschooler 2-4 year. At age 2, he has not developed a care for his clothing. I am sure he will care very much in the future, but for now he wears what I put on him without any argument. I liked all 6 pairs in this pack, but I did have 2 favorites. The Cowboy Boots and the Boys Sandals. They both cracked me up! I live in the country and have often joked about buying my kids cowboy boots. With the way they grow like weeds, I just never splurged on them. When I saw that I can get my kids to wear cowboy boots but in the form of socks I was tickled pink. Later, we tried on the sandals and I loved how grown up he looked in them. I got an inside glimpse at what he may look like as a little boy in a few years and it warmed my heart.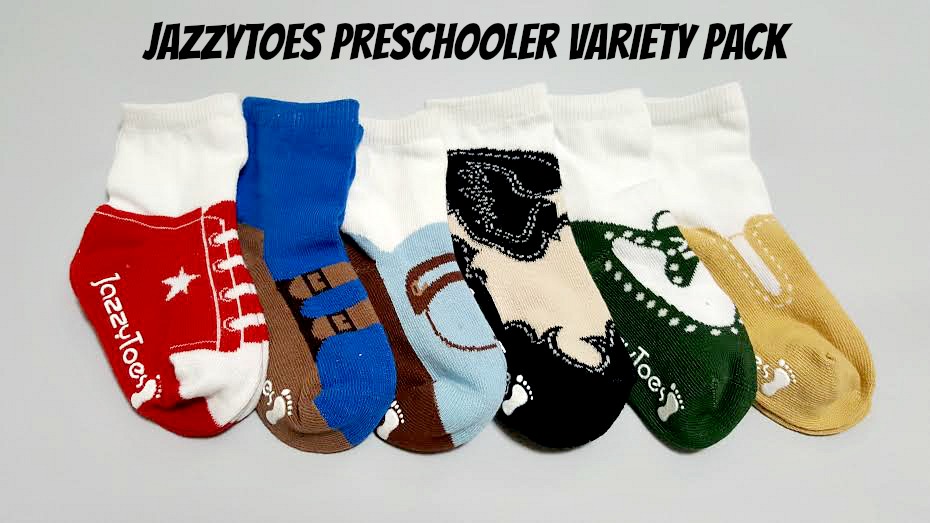 All JazzyToes socks all have non-skid grips on the bottom to help your child keep themselves grounded (see what I did there?). They come in a beautiful display box that makes for a perfect ready-to-mail gift. There are 3 sizes available: 0-12 month, 12-24 and 2-4 year. They also offer slippers and a Bamboo collection.
Click here to browse around their website and see all the fun styles and designs.