Santevia POWER Pair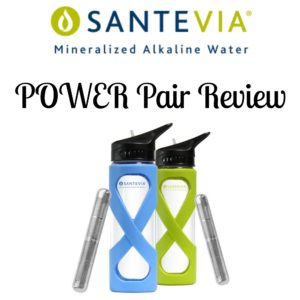 My favorite way to filter water is by using Santevia products. Santevia uses a natural and amazing method to not only clean your water but to help balance it to its optimal state. Having water that is pH balanced not only tastes amazing but it helps your body get into prime condition. Now with Santevia's POWER Pair, you can filter your water on-the-go! This is perfect for trips about town, to the beach or at the office.
The POWER Pair
The Santevia POWER Pair brings you the premium choice in clean, healthy water on the go! For a limited time only enjoy a 15% off launch special.
The Glass Water Bottle & Power Stick Combo is available in Blue and Green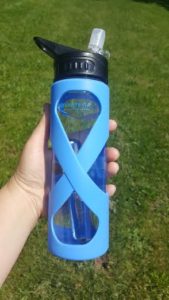 This amazing new set from Santevia is just what every person needs. A water bottle that is eco-friendly and easy to use with the feature of filtering tap water on-the-go. This set is at a special debut price so you should act now to take advantage of the price.
The bottle is glass, making it safe to drink from and easy to wash. The beautiful rubber sleeve that simply goes around it keeps your glass from breaking when you live life and actually use it! I don't live in a glass house and we know you don't either. This design allows us to not make us feel like we are going to break the fine china. But it does make you giddy to know you are using a glass bottle that is so durable and classic.
– 100% BPA free
– Odourless and tasteless
– Lead and hormone free
– Spill proof cap
– Dishwasher safe
75% of North Americans are chronically dehydrated, while 90% are chronically de-mineralized. The Standard American Diet is acidic and leads to health problems. Combine a nutritious diet, exercise, and lots of Santevia Mineralized Alkaline water to keep your body strong and healthy! – Santevia
By using the Santevia Portable Water Filter Stick (which comes with the POWER Pair) you can easily and safely filter water wherever you are. To use this stick you just place it into the water that you want to filter (in a water bottle is the easiest way). Shake or stir for 30 seconds. Water will reach optimal pH and chlorine reduction within 3-5 minutes. Then just simply drink the water!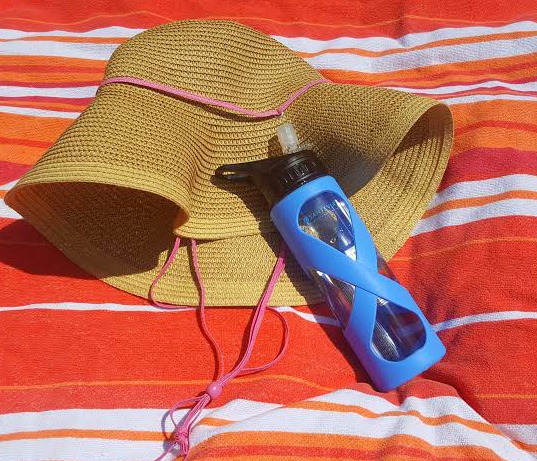 Shake out chlorine ~ Shake in minerals
Follow Santevia