Disclosure of Material Connection: I received one or more of the products or services mentioned above for free in the hope that I would mention it on my blog. Regardless, I only recommend products or services I use personally and believe will be good for my readers. I am disclosing this in accordance with the Federal Trade Commission's 16 CFR, Part 255: "Guides Concerning the Use of Endorsements and Testimonials in Advertising."
Hot Logic Mini Review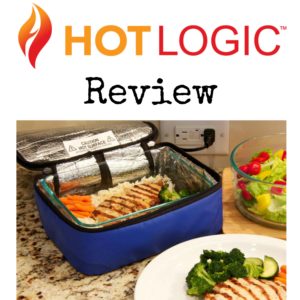 About Hot Logic Mini
No access to a microwave? Too busy at your desk? Kids running around you in circles? Working out at the gym all afternoon? In your call all day making sales calls or making deliveries? This is no longer an excuse as to why you are not eating hot, delicious meals. I am so excited to tell you about the coolest new product I know of, the Hot Logic Mini. Before become a blogger I was in sales. I worked from my car all day long. I had to resort to cold packed lunches (that were no longer cold on those horribly hot days) or fast food. My husband is still in sales and he is often in his car all day with little time to eat. Sometimes even going through a drive thru is too time consuming. We are so geeked about the Hot Logic Mini. This exciting new product is so amazing I cannot believe I have been going through life without it.
Use code MamatheFox for 20% off an order – click here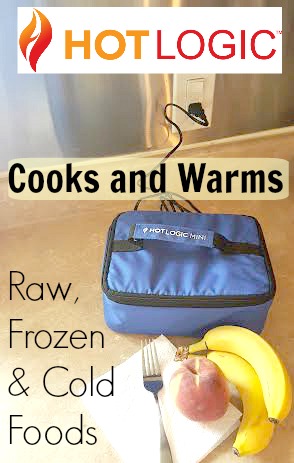 The Hot Logic Mini is a portable oven that not only warms up your food, but it can cook it too! This oven is dummy proof, you cannot burn your food! You simply place your glass dish in the Hot Logic Mini and plug it in. After 1 hour your food will be ready to eat at the perfect serving temperature. When cooking from raw form just plug in when you get the the office and my lunch time you will have a fresh cooked meal. You will instantly be the envy of the office. Whether fresh, frozen or raw the Hot Logic Mini will cook your meal all without the use of buttons and dials. These are perfect for college students who are burning the midnight oil while cramming for exams. The elderly who cannot stand in front of an oven or stove like they used to. The truck driver who needs to make that deadline/beat that storm. The busy mom who never has time to eat her own lunch with her kids because the macaroni starts to fly across the room before she gets to grab her ingredients. No matter who you are and what type of life you lead, you know that somehow the Hot Logic Mini can make you life, or someone you know, easier.
Follow Hot Logic Mini
Facebook Twitter Instagram YouTube
Mama's Experience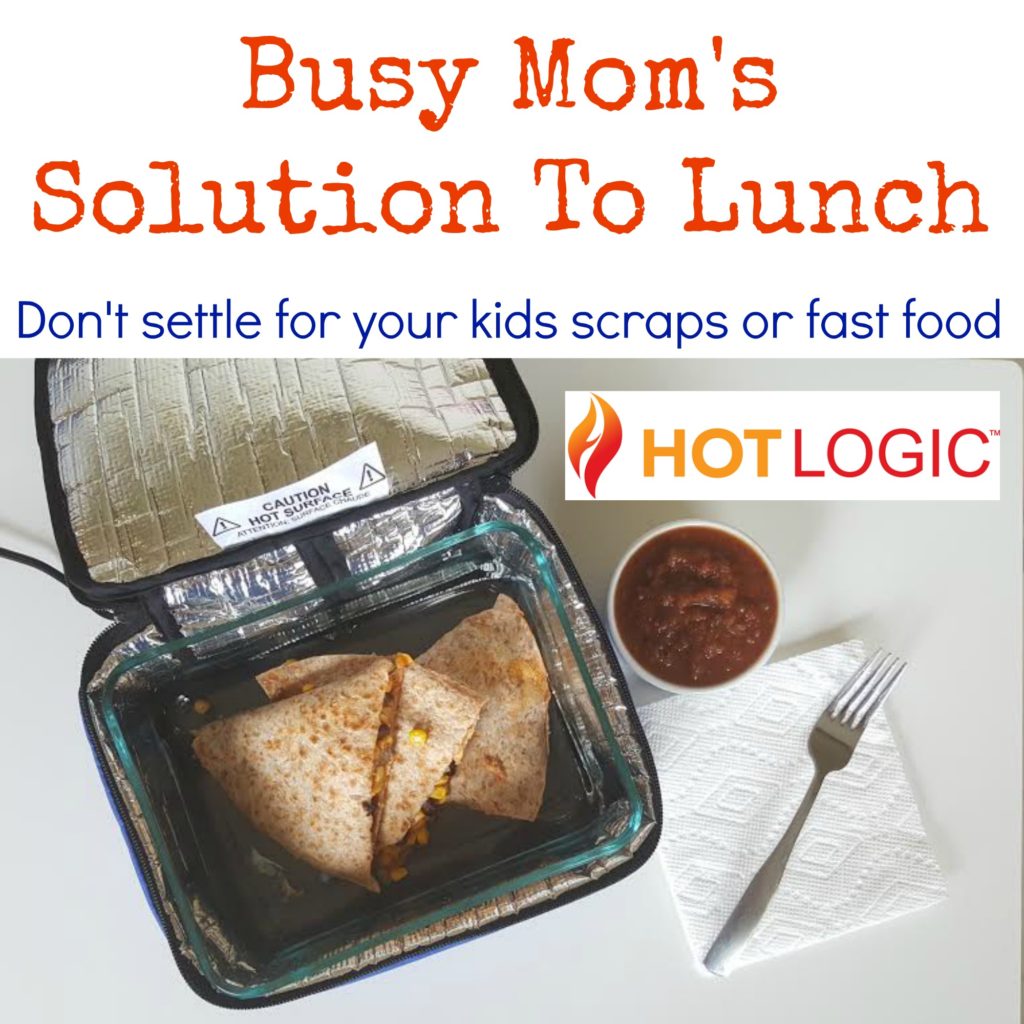 I love how easy the Hot Logic Mini is to use. You all you is place your food (raw, frozen or cooked) in a Pyrex container. Place the Pyrex container in your Hot Logic Mini and zip it up. Plug in the Hot Logic Mini and it will be ready when you are hungry. Typically it takes 1 hour to fully warm, but sometimes it can be faster. The most interesting part about the Hot Logic Mini is that it won't overcook or burn your food. I can plug it in when I get up in the morning and by noon my lunch is not overcooked or burnt. This makes it great as I never have to watch over the cooking like I would with other products. Some sous vide machines for the home chef have this feature, however, they normally need constant watching over.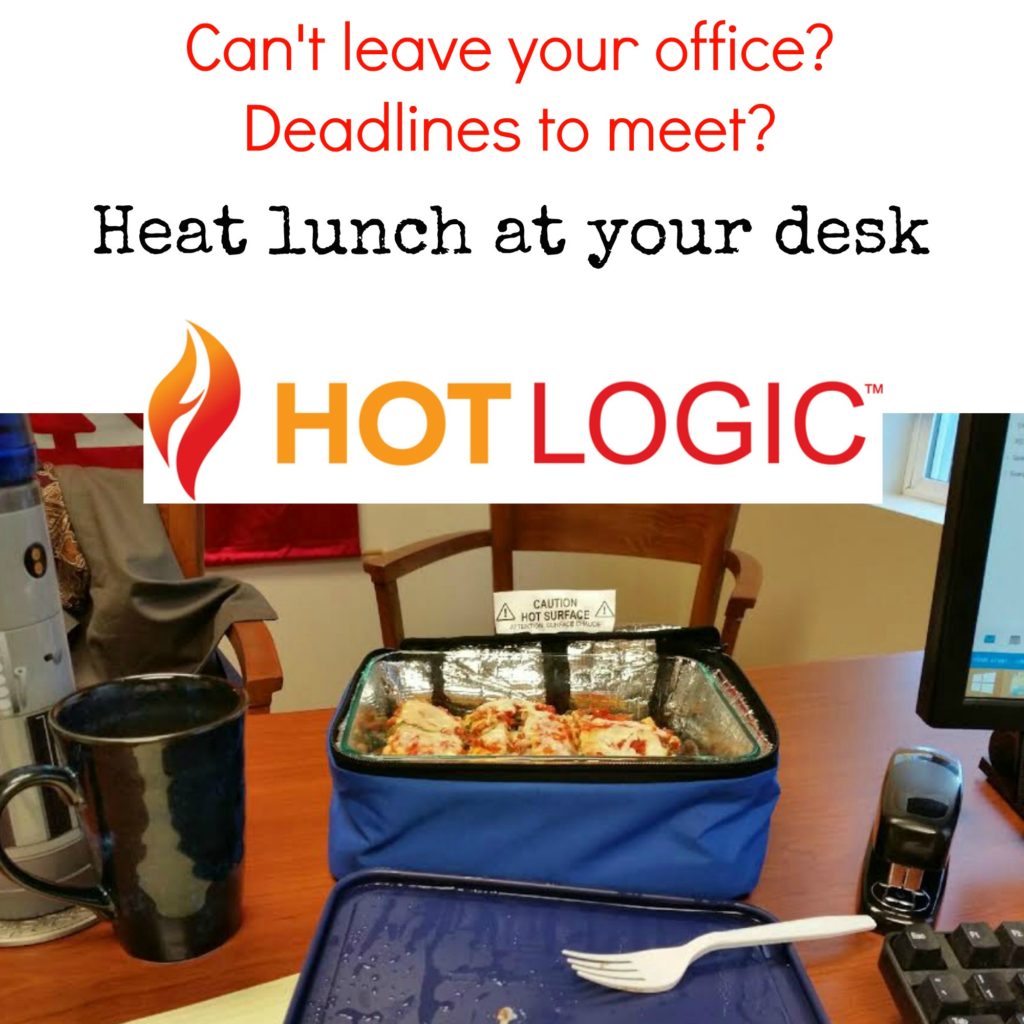 My husband works a high demanding job and often cannot get away from his desk. When he does the microwave may already be claimed by other workers. Being in sales, half the time he is in his car driving all over the place and if he had an accident I don't know what I'd do. I hear that a lawyer could provide insight into what to do. My friend told me to check out www.attorneync.com/car-accidents-lawyer/what-to-do-after-an-accident/ for more. I just want my husband to be safe obviously. Driving can be dangerous, and I really don't want him to end up in an accident. I'm tempted to get him to take a defensive driving course, just to be extra safe (you can read more about that here). Having said that though, his driving is fine, and since he hasn't had an accident yet I'm sure he'll be fine. He always seems to make it to an appointment on time and he always comes home after an appointment. When appointments run over and time is limited even a quick trip through a drive-thru is out of the question. Now he can easily and safely have a warm lunch without any stress. No more hangry afternoons due to lack of a meal. I made some Kale and Mushroom Lasagna (it was awesome), but like all lasagna's there was a ton of leftovers. My husband plugged in the Hot Logic Mini that was packed with his leftovers about 45 minutes before he planned on eating lunch. When he had the time to eat he told me it was not only warmed throughout this thick delicious lasagna, but the noodles did not get dried out. I am sure that was due to my ample offering of homemade sauce it was cooked in. I have been told that noodles without sufficient sauce can dry out in a Hot Logic Mini if left in for a long amount of time, so please keep this in mind when warming pastas.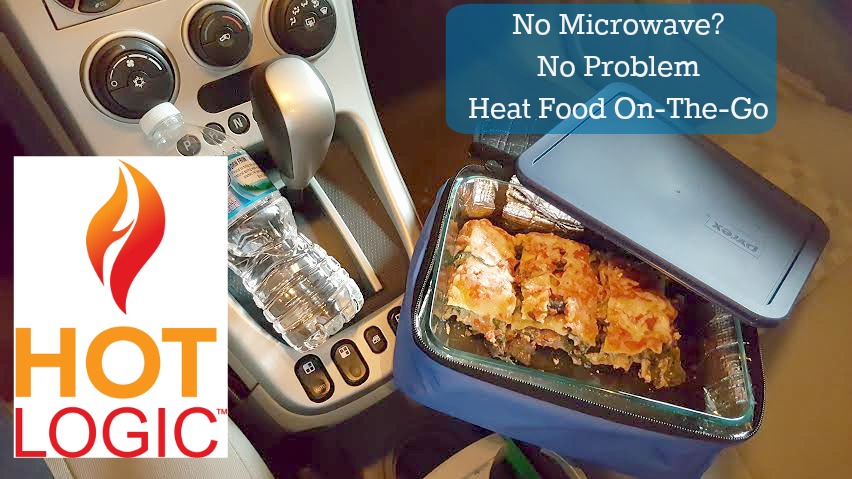 The next day I had left over Black Bean and Corn Quesadillas. I knew it was going to be a hectic day. I had to drop my daughter off at school then run a few errands with my 2 year old. Odd's were he would get too hungry and I would end up going through a drive-thru for some nuggets for him. I have been trying so hard to eat low calorie foods and as organic as possible. That is pretty hard with a drive-thru menu offerings.

Most recently I have tried to cook fresh, raw fish in my Hot Logic Mini. I placed my fish along with some veggies and spices in the Hot Logic. After about 3 hours it was fully cooked and ready to eat.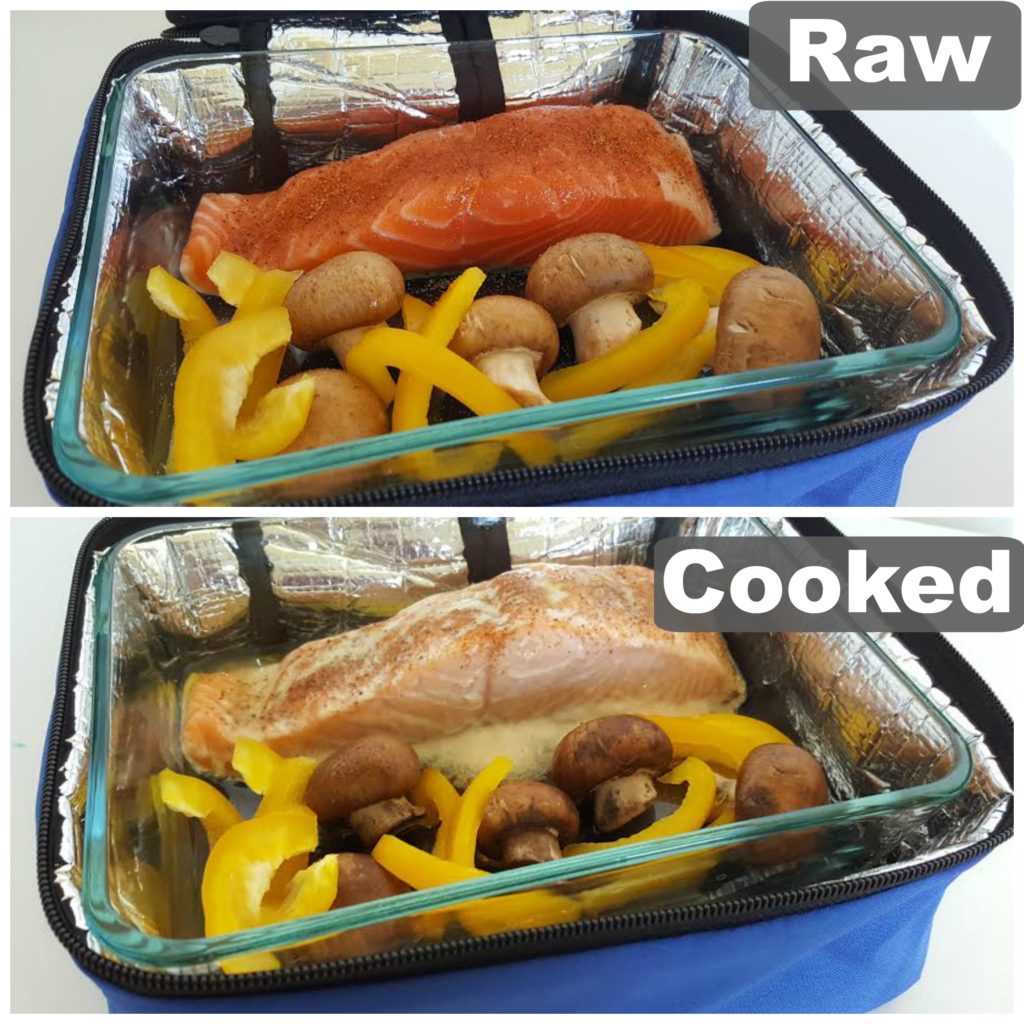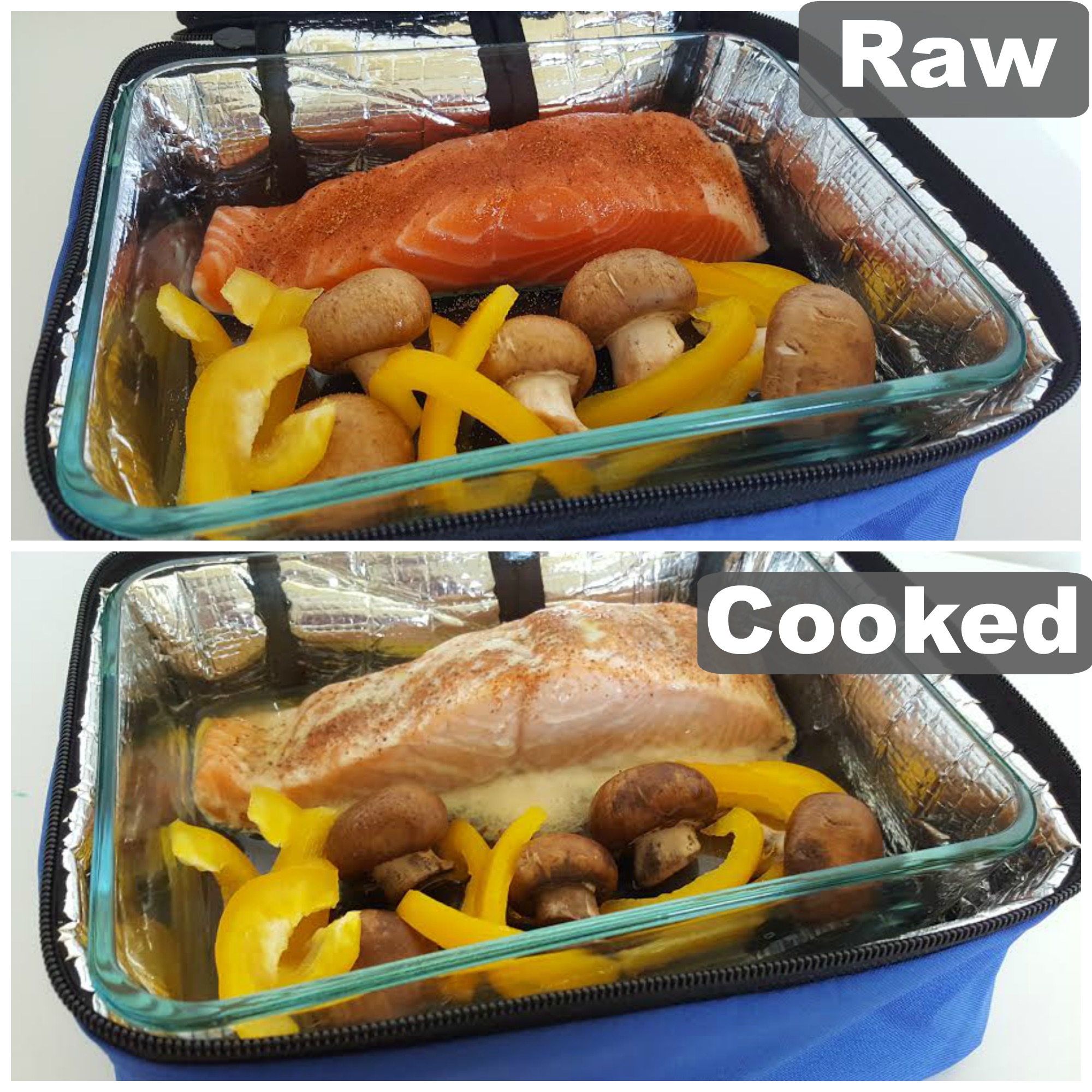 There are many reasons why microwaves are really not the best idea, in my non medical professional mind. When your food is wrapped in plastic and warmed in a microwave it can add carcinogens in the food! If that isn't scary I don't know what is… Avoid the risk and try a Hot Logic Mini today.
Click here to read more about the Hot Logic Mini and click Amazon link below to buy