Bleuberets Artisanal Jam Review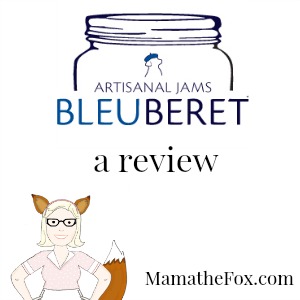 About Bleuberet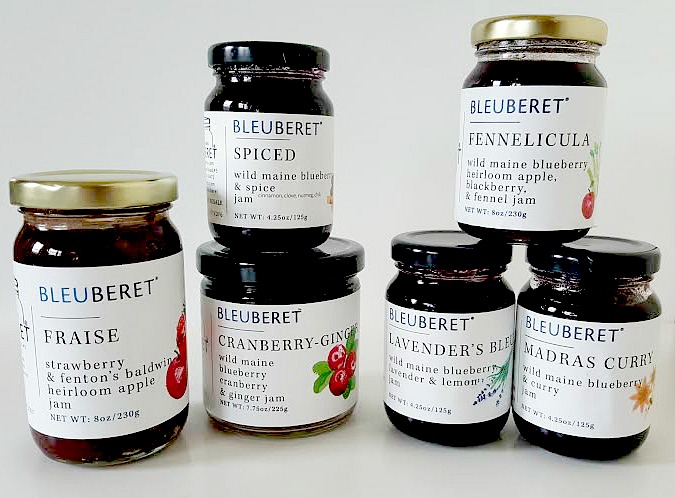 Bleuberet started as a ton of my favorite companies did, in a family kitchen. The recipes that start with the heart, a real family making foods they love, are the kinds of food you can taste the difference in. When I tasted Bleuberet I knew there was something special about these jams, something I couldn't put my finger on. After talking with the owners I found out one of their secrets and it's not even a secret at all! Their blueberries are not your average blueberry found here in my local grocer, but fresh, always picked in season Maine blueberries. "They are a smoky blue color, with a white powdery outside.  A Sweet-tart burst of flavor is how we explain the taste.  Wild Maine Blueberries are only available fresh for about 5-6 weeks a summer, so preserving them in a jar of jam assures that we can have summer all year long." – Source: Bleuberet. Bleuberet makes sure to freeze their berries during that 5-6 week "peak-freshness" period. Using a technology called IQF (instant quick freeze) means that the berries are frozen as individual berries, thus sealing in the fresh taste. This allows the berries to keep that tart punch that is still super sweet throughout the year.
Growing up in main, this family spent those precious few weeks picking berries to their hearts content. Lugging them all home to make jams, pies and all kinds of fun berry goodness. Having such a love for them, and knowing the best way to enjoy them properly all year long, their jam making session became a part of life. Having been taught by their grandmother how to make the perfect jam, they followed her recipes (occasionally adding their own twist) and have created the successful business of Bleuberet. We feel pretty sure she would love what they created and would be beaming with pride.
Local Sources:
Bleuberet tries to pick all their fruit and other ingredients as local to Maine as possible. This helps stimulate the local economy and ensures freshness. They would never choose a sub-par ingredient to be placed in a jar with a Bleuberet label. They choose organic whenever possible. They are currently using Transitional Wild Maine Blueberries. Transitional means farmed organically, but not certified. They also put in added sugar, but just enough to enhance the natural flavors, never so much as to over power. Their jams should always taste like a blueberry, not a sugar-ladened spread.
Follow Bleuberet
Mama's Experience
These jams are the jam! I knew that I would just love every flavor of Bleuberet jam. What I didn't expect was that my kids ages 2 and 3 would like them too! I tried all of them on their peanut butter and jam sandwiches over the past few months and each one they gobbled up. Best part about that is I know they are getting quality, healthy jams instead of some preservative laded junky jam.
Artisanal jams are meant to be enjoyed in a more refined way then your average PB&J though. They are specialty created to be paired with foods that will elevate the jam as well as what it paired with. This allows you to have a more sophisticated tasting which is great for parties, family events or just wanting to spice up your Saturday night at home.
Bleuberet has 9 different flavor options of jams as well as a maple syrup and pickled carrot.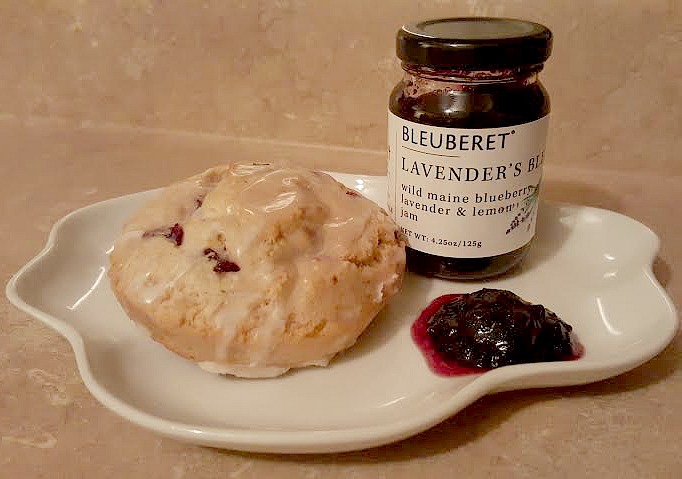 This Lavender jam was just right to pair with a cranberry orange scone you can find at most any bakery. The hints of lemon put along side of the orange in the scone gave you that tangy citrus punch that makes you come back for more. The lavender gave the jam a depth that is not found in a traditional jam ingredients. It really elevated it to a sophisticated dessert jam. What surprised me the most about this jam was how much my kids liked it on the peanut butter and jelly sandwiches. These are kids who would eat fries off the floor mind you. I did not thin lavender would be a toddler approved flavor, but to my pleasant surprise they loved it! This would be great on a simple pound cake or sugar cookie.
This is your classic strawberry jam. Do you want a thick, rich jam that you can eat off a spoon? Then this is the jam for you! I sampled this with strawberries and mascarpone.  This gave you a rich and filly treat. This jam is so basic that you can use it with really any recipe that jam in used. Its thick but spreadable which makes it a perfect every day jam.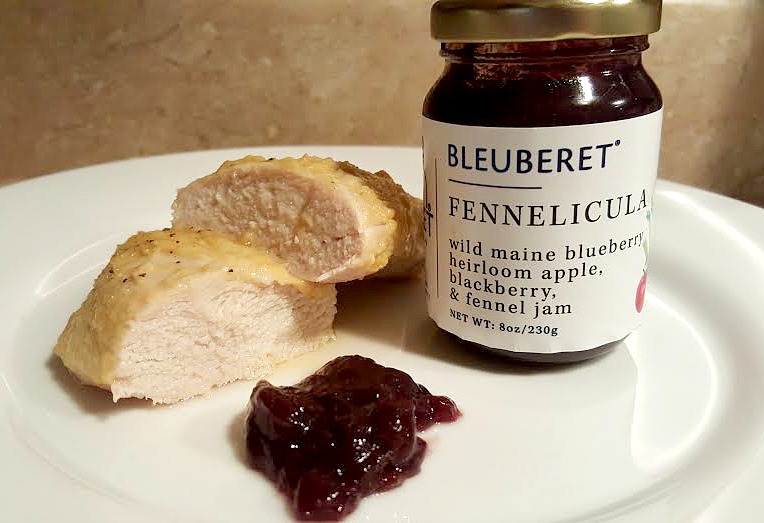 This was the jam I was most curious about. I never tried pairing a jam with a protein like chicken before. I have heard of chefs suggesting this but never had the guts. So, in the comfort of my own home I was able to give it a whirl! I prepared this chicken by lightly salting the skin then covering the exposed sides with hummus. This adds some depth of flavor to the chicken and increases the moistness. When I took a bit I was pleasantly surprised at how awesome this jam is with chicken. I ate all of this breast with little additions of jam to most bites. It really made my meal a lot more fun. I can envision myself making a cold turkey sandwich on ciabatta bread with a brick or munster cheese.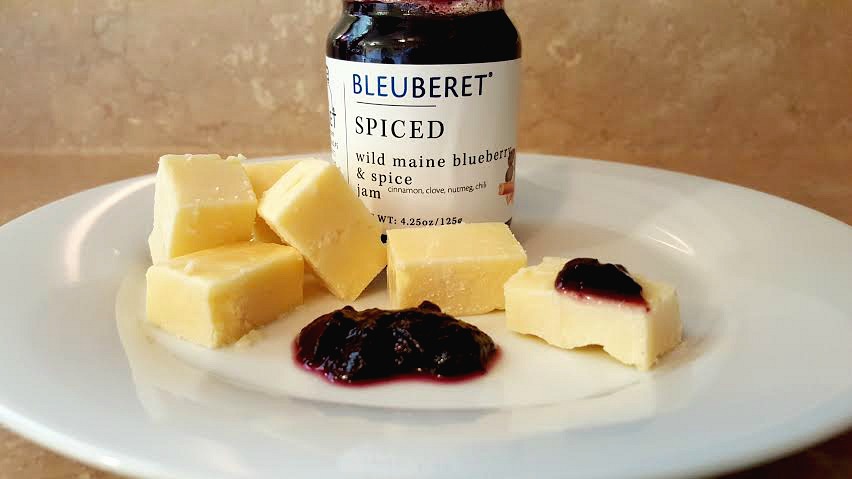 The Spiced jam is so much fun to eat with an aged cheddar. I tried this jam a few times with several different cheeses. Cheese, jam and some nuts with berries are a favorite late night snack of mine. I was able to watch some fun cooking shows and feel like I was partaking in some refined dining while snacking. Its a great serving jam when having company over. I love finding a beautiful charcuterie board at a party. It gets me giddy. This would be the quintessential jam to place on any board. It holds its own but complements every cheese you may pair it with. Total home run.
There are so many fun flavor combinations the Bleuberet jams have given us. The options are endless. They make the perfect housewarming gift or hostess gift. Do yourself a favor and try out a few of these amazing jams for yourself.