Disclosure of Material Connection: I received one or more of the products or services mentioned above for free in the hope that I would mention it on my blog. Regardless, I only recommend products or services I use personally and believe will be good for my readers. I am disclosing this in accordance with the Federal Trade Commission's 16 CFR, Part 255: "Guides Concerning the Use of Endorsements and Testimonials in Advertising."
Cuff Daddy Review

About Cuff Daddy
Cuff Daddy is an online retailer that specializes in unique, high quality cuff links at discounted prices. They manufacturer and are able to source out, allowing them to get you the lowest prices on the most stunning cuff links you can buy.
What sets them apart from other companies are:
Punctuality (orders ship within 24 hours)
Selection (more options than you can shake a stick at)
Price (they even have bulk discounts for weddings and other events)
Service (they are kind, friendly and have very fast response time)
Use the code MamatheFox for 15% off a purchase!
What Do They Sell?
They break their cuff links down by categorizes like:
They also sell
Follow Cuff Daddy
Mama's Experience
I want to start off by telling you about the amazing service at Cuff-Daddy. Every person I interacted with was kind, friendly, and wanting to help me. They are super fast with response time and easy to understand. If a company is tricky with communication, I second guess their standards and business as a whole. With the exceptional experience I have had with Cuff-Daddy I can confidently say I would recommend them fully to any reader, including my own family.
My shipment arrived fast. Like way fast. Gifts are often (in my case at least) bought in a crunch time moment. I often wait too long to place the order and hold my breath as far as arrival time goes. Cuff-Daddy ships withing 24 hours or receiving your order. They are on the ball.
My husband, Mr Fox, wears suits or polo's everyday to work. As a salesmen his attire needs to be on point. By adding some classy cuff links he can easly boost his outfit. Cuff links can add some personality or sophistication to an outfit in the same way that a lady would use shoes or her handbag. Men don't often care too much about their outfit, but a nice pair of cuff links can boost confidence and image simultaneously.
Cuff-Daddy offers an amazing selection of cuff links and other products. Like way more than I could wrap my head around. Sport themes, classy and traditional, gemstones, novelty, and the list goes on and on. I had loved clicking through their site and seeing page after page of fun and beautiful cuff links. As I see certain styles I think of certain people and who that pair would be perfect for. Cuff-Daddy is such a huge dealer that they get amazingly low prices on what would be more expensive pieces. They can offer you not only a huge selection but also a great deal on your purchase.

My husband loves Superman. So much that we named my son after him.  As any super hero fan knows, Superman got his name from Earth, but the S found on his spaceship was the Kryptonian symbol for hope ::nerd alert nerd alert:: The S on his logo is for Hope, not for Superman. So, we gave our son the middle name of S. Just the letter. Just like Superman. These cuff links will be a treasured piece of our family for years and years to come.
Being that my husband is in professional sales, sometimes a Superman cuff link is not quite the right choice. In those cases, he needs a more sophisticated but everyday cuff link. These paisley-designed links are perfect for any man. The design leads to a modern take on the classic feel. Going with any tie and color combo this pair will be a perfect gift for any man who wears a suit.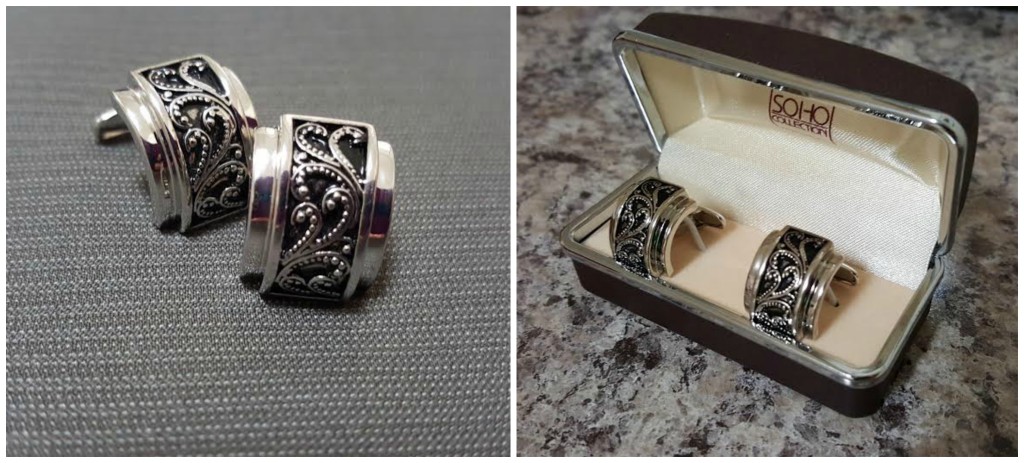 Being in a dress shirt daily, collar stays are a hot commodity in my house. We use them and misplace them often. These precious tiny things can be a cause of headache or relief. This 3-set pack of adjustable collar stays is the perfect item for my home. With a small case which all the sets can be kept inside is small enough to stay out of my way when I purge clean, but large enough to be spotted in a 5 AM dressing-in-the-dark-fog. The collar stays feature a 4-way adjustable option which makes these the best bang for your buck. Men's shirts can be cut slightly different, and having an adjustable collar stay makes dress that much quicker for a man on the go.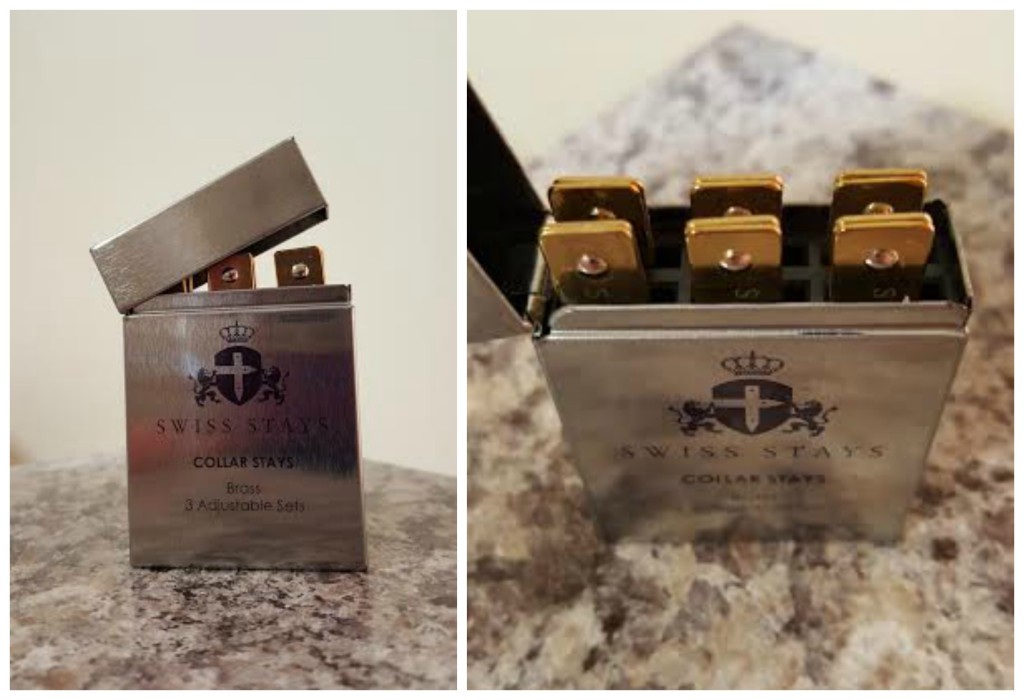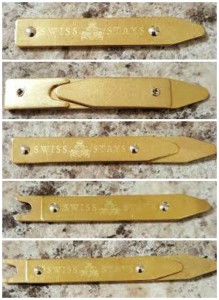 Be sure to check out Cuff-Daddy.com to see these awesome products for yourself. Don't forget to use the code MAMATHEFOX for 15% off a purchase