A Touch of Dazzle Review
What is A Touch of Dazzle
Touch of Dazzle is a new jewelry company that specializes in hip new jeweler for children and women alike. Owner and created, Goldie, has been a fine artist for years. Working with the arts, the ability to create and mix colors, patterns and designs was a natural and organic ability. Goldie naturally started working with jewelry and things took off. Now she is making new designs all the time to keep up with each holiday and season. As a mother of 5 girls, little girl jewelry was an obvious choice. Having a 3 year old daughter who is currently obsessed with jewelry, I knew that Touch of Dazzle was going to be a great company.
What Do They Sell
Check out A Touch of Dazzle on Amazon. Available with Prime Amazon!
Follow A Touch of Dazzle
Mama's Experience
My first impression with A Touch of Dazzle was with their communication. I was so happy to get timely responses to my questions. They are kind, professional and very helpful. This is a key factor in where I purchase anything. If service and ownership is not strong then I typically take my business elsewhere.
When I received my necklace I was instantly impressed with the packaging. It arrived in a beautiful blue box with a ribbon. It was packaged as a present and it made is 100% more special to receive. If you need a gift in a pinch for a friend or family member, you can knowingly order a gift from A Touch of Dazzle, have it sent directly to them, and not worry about gift wrapping it first.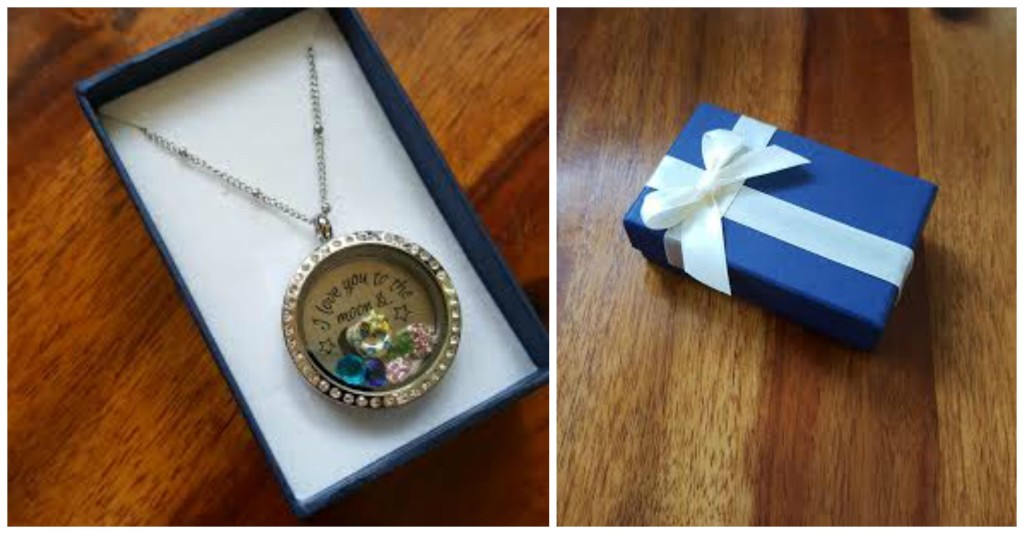 The necklace I review was the Over The Moon style, and it is so pretty. The piece itself is tightly sealed, so when my 1 yr old may play or tug on it, I do not worry about the tiny pieces falling out. However, it is easy to open as an adult with developed motor skills 😉 If I wanted to add or remove stones, gems and pieces inside the locket, I am fully able to do so. The chain to the necklace it not flimsy, which any mother can appreciate. I hate getting a new necklace and my toddler can rip it in half instantly. That's why I have to make sure all my jewellery, especially my prized John Atencio jewellery locked away and safe! I guess this lovely new necklace will have to join that club! Not that I suggest letting a child play with your necklace, but I know things like that happen without warning. I prefer a more smooth chain though, and this one is a big for texture which bothered my neck at times. Its a quality chain, I am not saying its a low quality by any means, I just personally prefer a smooth chain on my neck.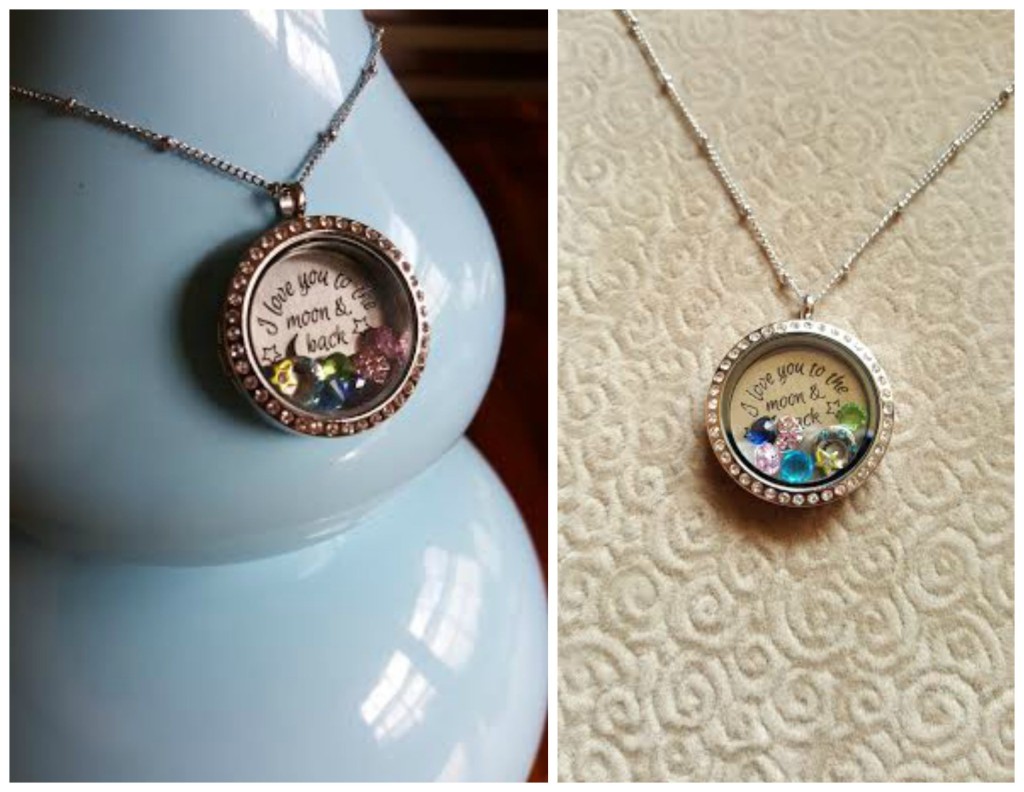 This bracelet came in a small box, so I was instantly pleased that it truly was a children's bracelet. So many times I get huge bracelets that are more for adults than for children when shopping for my 3 year old. I was so impressed by the high quality of this bracelet. It is something you would find in a large department store or even specialty jewelry store. The gold shines like the sun and is so smooth to the touch.

This bracelet features a safety clasp with is truly the best concept. My daughter is only 3 years old but that is small enough so that it cannot slide off her wrist, but large enough that I would bet it could fit an average child ages 3-8 without a problem. The safety clasp is the same as you would find on a luxury piece of jewelry from a designer. It is too difficult/complicated for my daughter to figure out, which mean she cannot take it off and loose it! I am SO happy about this.

I cannot say enough positive things about this bracelet. I honestly think it should be in every little girls stocking this Christmas.