Nursing Bra Express Review
About Nursing Bra Express
There are so many places that you can buy a nursing bra from. It can be overwhelming. Who to trust; why pick one over the other? When I found out about Nursing Bra Express I checked out their website. I instantly could tell they were different. When you visit Nursing Bra Express's website on the side bar to the right, currently, there is a list of 8 ways that fathers can help a nursing mother. Showing that they are not only an online retailer, but a company who cares about breastfeeding mothers and their families.
As you scroll down, on both the left and right sidebars, there is a plethora of information and resources for moms. Links like
What Does Nursing Bra Express Sell?
Follow Nursing Bra Express
Facebook                    Pinterest                    Twitter                    Instagram
Mama's Experience
Molded Nursing Bra by QT Intimates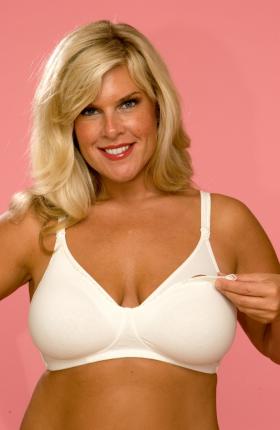 Comfortable, supportive, soft and has a pretty trim.  Wear this nursing bra every day – it is perfect for all occasions and will keep you comfortable and cool with breathable cotton and quick-release one-hand nursing clasps on each cup. Larger cup sizes have foam support in cup and wider straps.  This best selling nursing bra will ease you through both maternity and nursing – buy one in each color!  No underwire, non-padded. Cotton/spandex. Imported.  By QT Intimates™
This bra is comfortable! I have been on the search for a comfortable nursing bra that is a nice nude color and that doesn't have a razerback. I need a bra that I can wear under my shirt without being obvious that I am wearing a nursing bra. But I am not looking for an full on undewire nursing bra. As a stay-at-home-mom I have the ability to be a bit relaxed in my daily wear. When I first have a child and I am nursing constantly I am in a sleep bra like 24/7. They are so cozy and just make sense for a mom nursing a newborn. Now that my son is older and I am out and about daily, I need something with more support and structure but I don't want to sacrifice the comfort of a wireless sleeping bra. This is where the QT Intimates Molded Cotton Bra fits in. Its the perfect transitional bra. I still wear an underwire when I am going on on the town. But this QT Intimates Molded Cotton Bra is now my everyday bra. Being that it is only $19.99, there is no reason for you not to try one out yourself.
The snaps are super easy to open and close with one hand. This is super important feature to any mom. When always having a baby in one hand, you only have 1 hand available to work and maneuver a bra. This bra not only helps support your breasts but it is comfortable. Do your self a favor and try one of these bras out.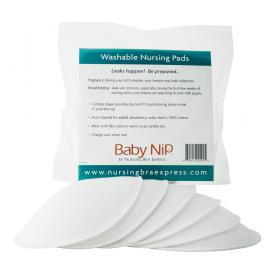 When you are a new mom you never really understand the importance of a good nursing pad. You know they are a thing you need, but they are all the same right?….WRONG! There are so many details that can make or break a nursing pad.
These nursing pads are so soft. Our nipples are tender and in those first few weeks, if your latch is not going well, they can be in pain. You need a pad that will not make you cringe when you put them into your bra. These pads are seamless so they don't create any odd shaping or lines in your bra.  The outer most layer is 100% cotton, so they can be easily washed right along with your other clothes (the inside is 5% polyester). They can be put in the dryer at a low tumble, or just placed on a counter to air dry.
My favorite part about this pad is that it helps shape my breast when in use. I prefer not to wear heavy, under wire nursing bras. I was so used to being in a bedtime nursing bra for the first few months after having my children that I needed a smooth, easy to wear bra. Using these pads with a non shaping nursing bra helps give my breast a nice smooth appearance and helps boost confidence when out and about. Anything to make life easier and make you more comfortable with nursing is a win/win in my book.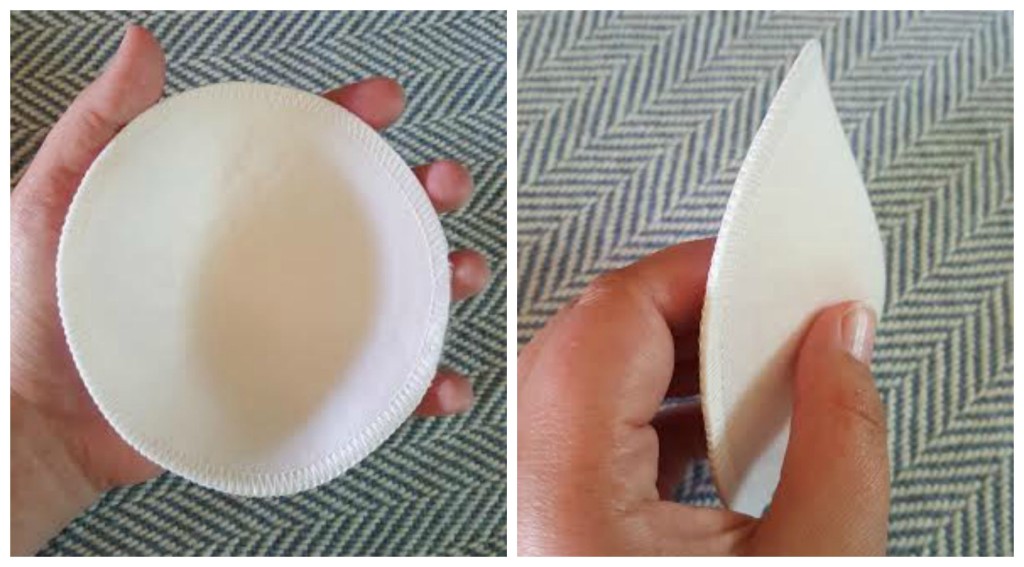 By using a reusable nursing pad you are helping minimize waste and lessening the non-renewable resources put into our landfills. Using these nursing pads are not just good for you, but it's also better for our planet. They are currently priced at only $14. This is going to save you so much money throughout the duration of your nursing journey. Click here to check them out.
Like all nursing pads, be sure to change them out when wet to avoid any infections, irritations and to avoid leaks.
Enter to Win!
Now that you have read about how great the QT Intimate Cotton Bra and Baby Nip nursing pads are – you can enter to win them for yourself! Click here to enter.
Runs 9/14/15-9/28/15    Open to US only