Disclosure of Material Connection: I received one or more of the products or services mentioned above for free in the hope that I would mention it on my blog. Regardless, I only recommend products or services I use personally and believe will be good for my readers. I am disclosing this in accordance with the Federal Trade Commission's 16 CFR, Part 255: "Guides Concerning the Use of Endorsements and Testimonials in Advertising."
Wry Baby Review
I cannot get enough of this brand people! They are so ahead of the game and always right in line with what is hot and hilarious. Wry Baby's newest line is their Toddler Tee's.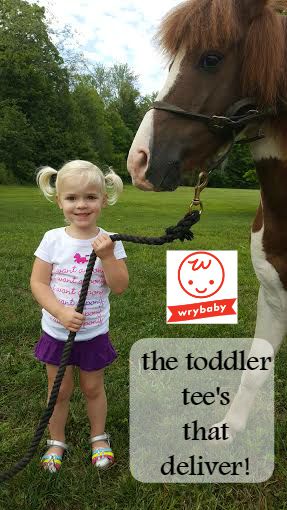 Wry Baby has been such a fun and popular brand that parents like me have been so bummed when our children outgrew their Wry Baby snapsuits. Growing is a good thing, but keeping my kids in super funny clothing shouldn't stop just because they ate their Wheaties (….do people still eat Wheaties?).
There are 6 tee's that are now available. 3 in Simple Fit and 3 in Fancy Fit.
No matter the tee you choose, you will get compliments left and right when you are out and about. Every time I have my daughter wear one of her Wry Baby toddler tee shirts out we get at least 1 compliment. They fit so well and are just charming.
Wry Baby's toddler shirts are 100% cotton and are made with the same attention to quality that made their baby clothing so special. Wry Baby's Fancy Fit toddler t-shirts feature a slim silhouette and cute little cap sleeves. Wry Baby's Simple Fit toddler t-shirts rock a topstitch ribbed collar and a roomy cut for roughhousing.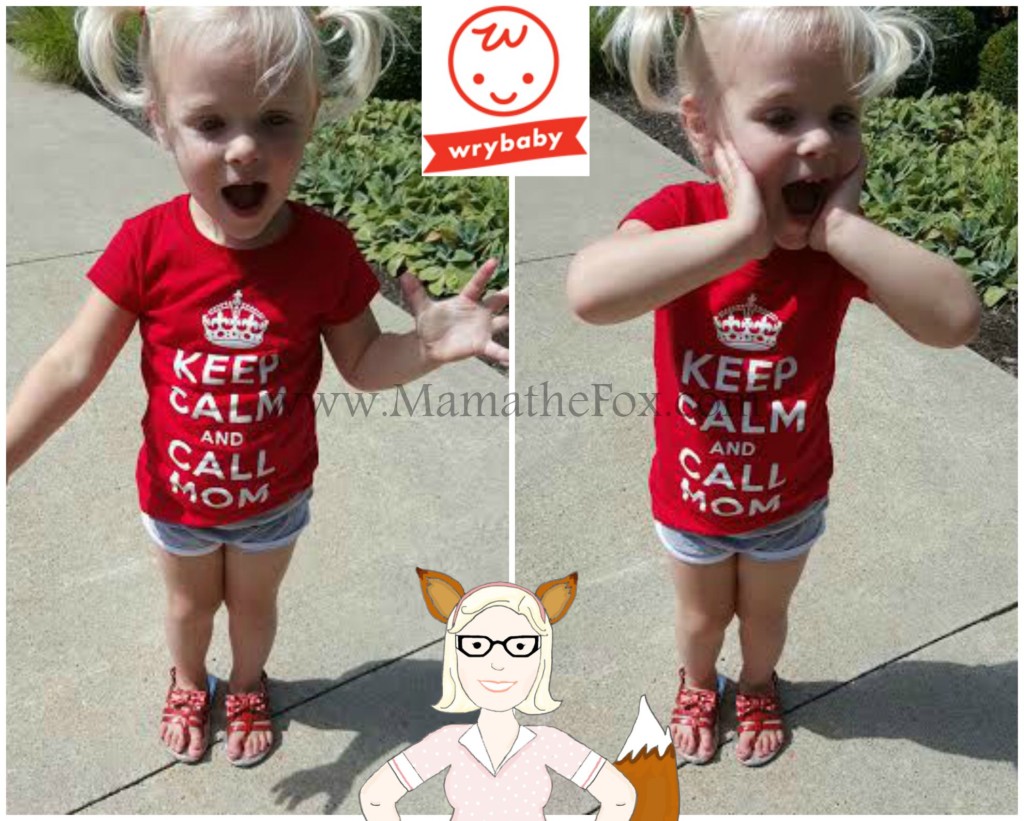 These tee's are just perfect for playing outside, running a muck around the neighborhood and remind you to always call your mother (…seriously, you should call your mother and say hello today).
With back to school season here (boo! we want summer!) its time to sack up and grab a new backpack. My daughter is not yet 3 years old, but that doesn't change the fact that she wants to wear a backpack and pretend to go to school. I have tried buying her a few different small backpacks. All of them fall off her tiny toddler frame. That was until Wry Baby made their toddler sized backpack. Now my little imagination-machine can wear a backpack, full of very important items like 32 necklaces and a plastic cupcake, while we go out shopping for them day. But in all seriousness, it is important to help your child engage in imaginative play, and that would include playing school. By providing her with a backpack she can wear, that can stay up on her shoulders and not slide off, builds her confidence. I want her to be confident and know that I want to help her be the person who she wants to be, and if that is pretending to be a preschooler then darn it, I want to help. Thank you Wry Baby, honestly, for building my toddlers confidence as she wears her own big kid backpack.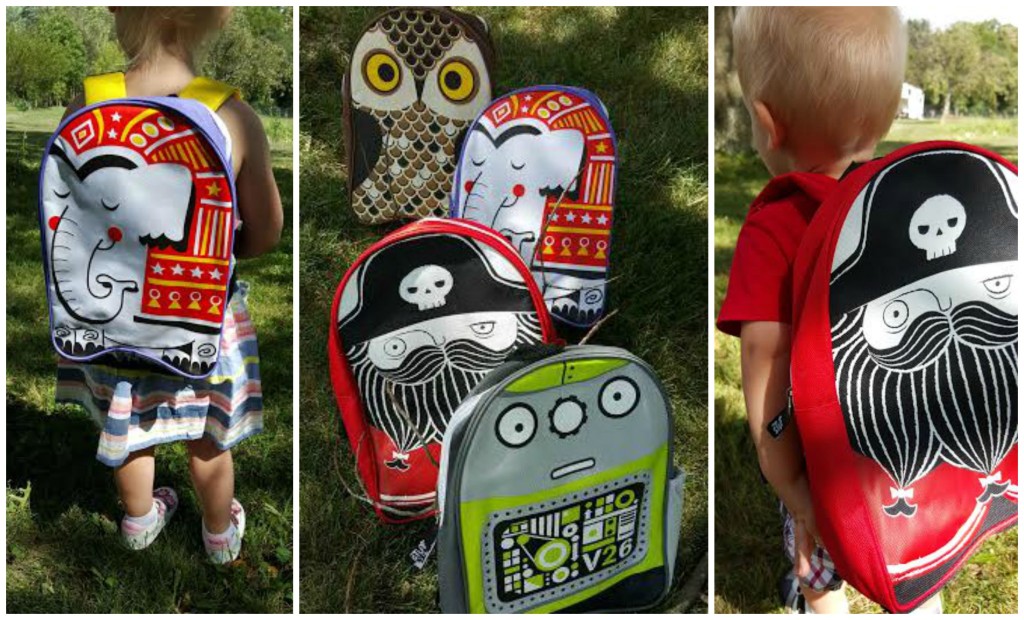 What other backpack can stay on a 1 yr olds tiny frame, let alone be functional and stylish?! Do yourself a favor and grab one of these backpacks today. 
Enter to Win
Now that you have seen how sweet Wry Baby's Toddler Tee's are, you have a chance to win not 1 but 2 toddler tee's!
Click here to enter for your chance to win 2 Wry Baby Toddler Tee's!
Open to US only, runs 9/7-9/21