Teach My Review
Now Available in a WalMart and Toys R Us by you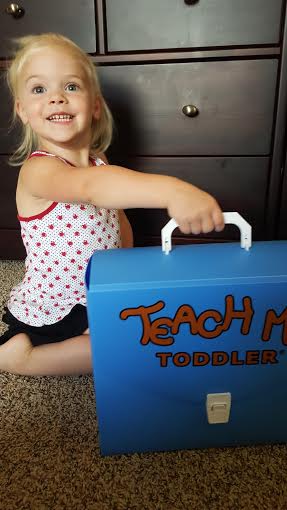 What is Teach My?
"Our products teach babies, toddlers and preschoolers the basic skills, things like; the alphabet, colors, shapes, numbers, reading and even math! Our aim is to encourage early learning, parent child interaction, self-esteem and help children to develop fine motor skills and excellent hand eye coordination. Bond. Teach. Play… 20 minutes a day!" – TeachMy.com
Teach My's president, Christy, quickly realized that parents are the most important teachers. I cannot agree with her more! She spent countless hours scouring stores for tools to teach the alphabet, teach counting and teach reading. When she couldn't find one kit that did it all, she began creating her own teaching tools that matched some of the tools she had purchased. When her son was reading by the age of three the other parents at his nursery school started asking how she had taught him. It was at this point that she learned "matching" was a key pre-reading skill for young children.
What Do They Sell?
Teach My has 3 categories of products:
Baby (6+ months) Included sets like:
Toddler (18+ months) Includes sets like:
Preschooler (3+ months)
Where to Buy Teach My Products
(Also available in Walmart Canada, Amazon.ca, Toys R Us Canada and Staples Canada too!)
Follow Teach My
Facebook               Twitter               G+               YouTube               Instagram               Pinterest
Teach My Toddler Kit is the multi award-winning all-in-one learning kit for toddlers 18 months+. Requiring no screens, the kit has everything to give your toddler a head start and teach the basics. Teach My Toddler is divided into four sections; The Alphabet, Numbers, Shapes and Colors. The teaching tools are fully coordinated to encourage repetition and interaction. Teach My Toddler is designed around the concept of matching, which is a key pre-reading skill!
Kit Includes:
Teach My Toddler The Alphabet
Teach My Toddler Numbers to 10
Teach My Toddler Shapes
Teach My Toddler Colors
Features:
4 Board Books
4 Full-Size Posters
5 Foam Puzzles
50+ Flashcards
Teaching Guide
Storage Case
Mama's Experience
The Teach My Toddler kit is too cool. It comes with shapes, numbers, letters and colors. All the basics that my child craves to learn. Yes, children crave to learn. They want to know what we know. They are little sponges trying to soak up all they can. We need to jump on this opportunity and get them the basic knowledge they need and can take in at this age. The basics of communication are based of numbers, colors, shapes and letters.
The Teach My system uses fun and clear pictures to help my children see and them understand the word associate with them. They need straight forward information and consistency.  By having the themes and photos in a consistent nature my child stays engaged and keeps learning.
My daughter is in love with this 'game' as she calls it. She doesn't get frustrated with missing pieces because the entire kit comes in a easy to store plastic container.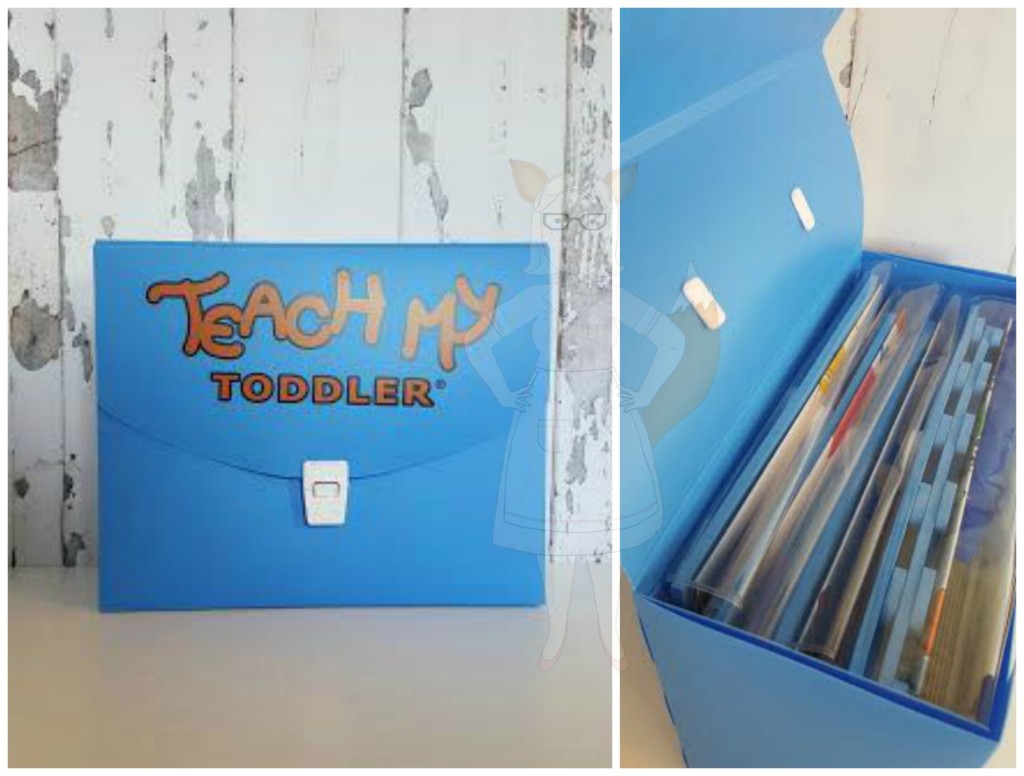 The puzzles are a soft foam material. I love that they are easy for little hands to hold. The bright colors make them very engaging. Being foam they are super light which is perfect for storage. My daughter can take her time and figure out her puzzle based on color, shape, letter or number at her own pace.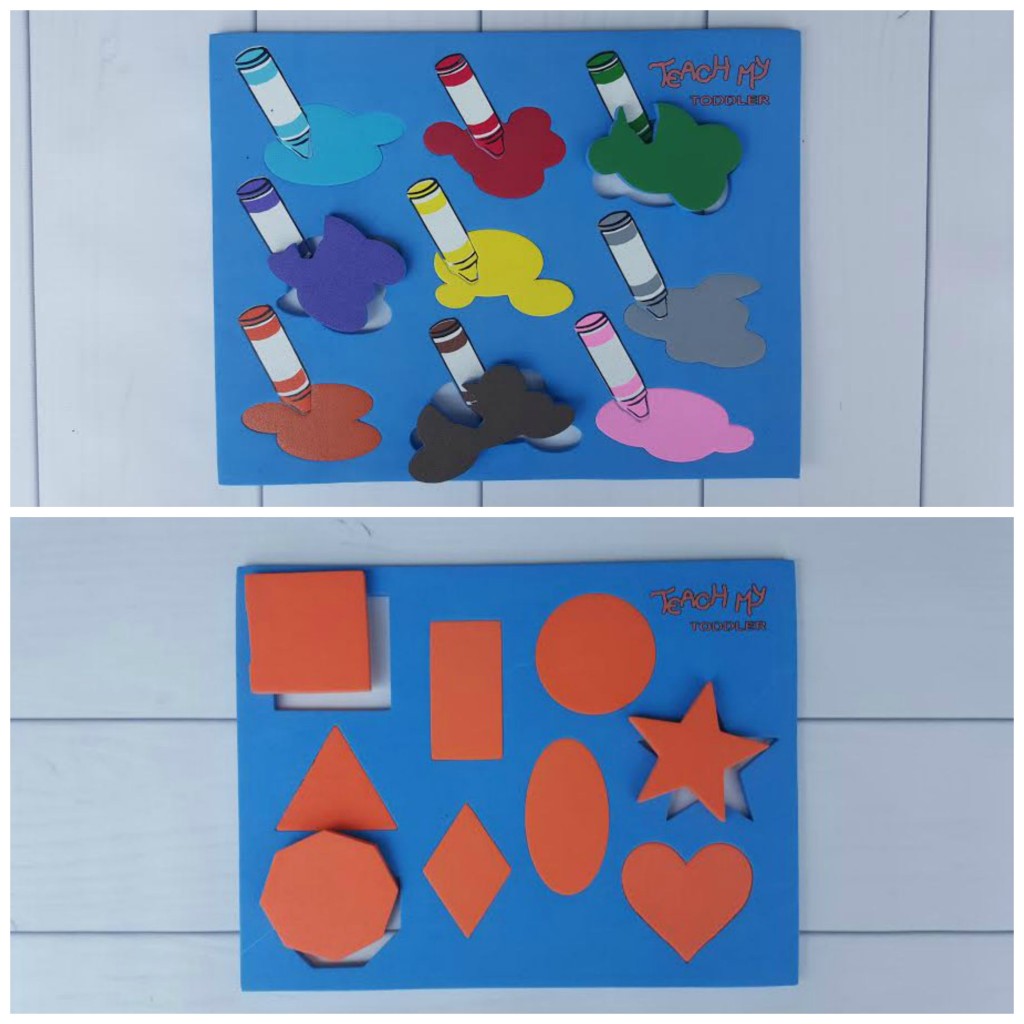 The books are perfect for a toddler to hold. They are a small board book size. The same size as many other beloved books in our home are sized.  Small enough to encourage independence and yet large enough to have clear and fun pictures.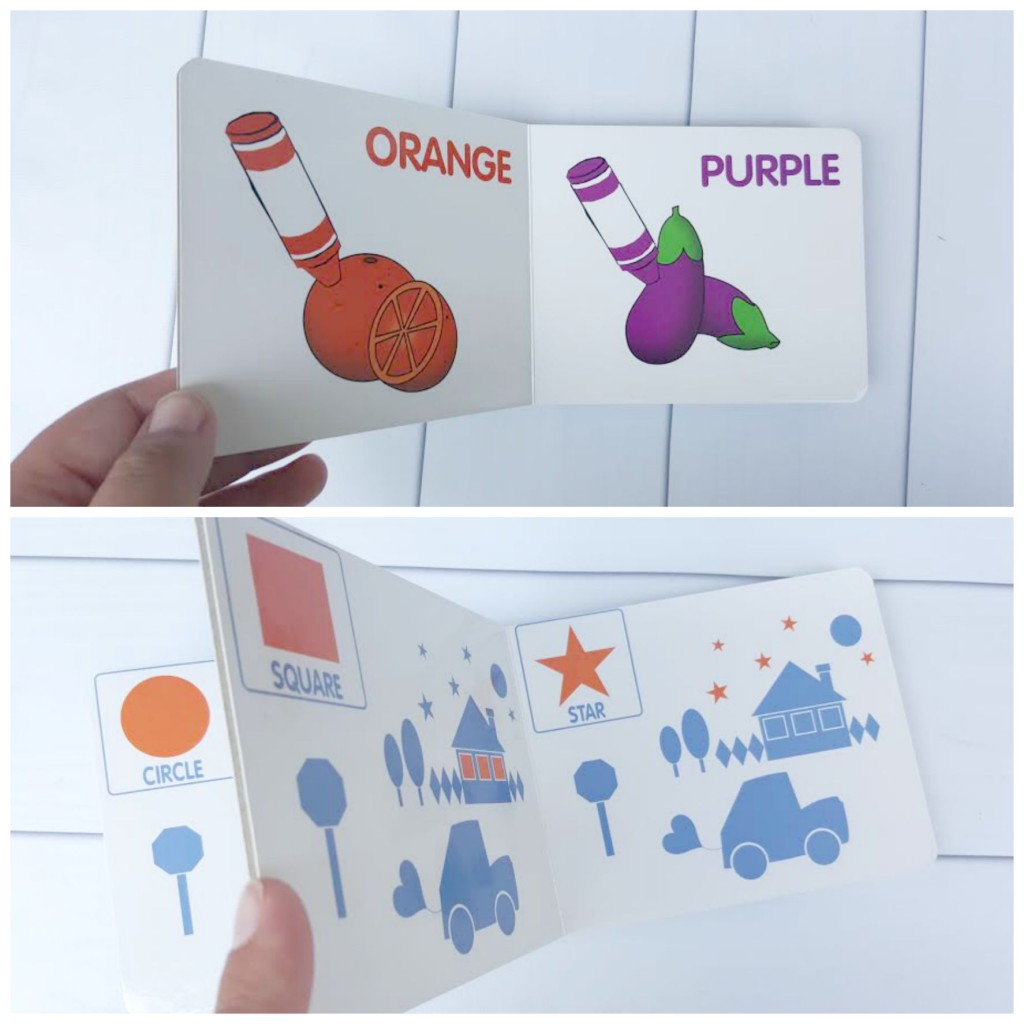 The flash cards are a huge hit with my daughter. She loves to carry them around and look for other items with the same color or shape. Looking for reds, purples and blues in her own little I Spy type game. All of the items in this learning kit are so versatile that you can adapt them into your own little games. Showing your child that they can learn all day in so may ways.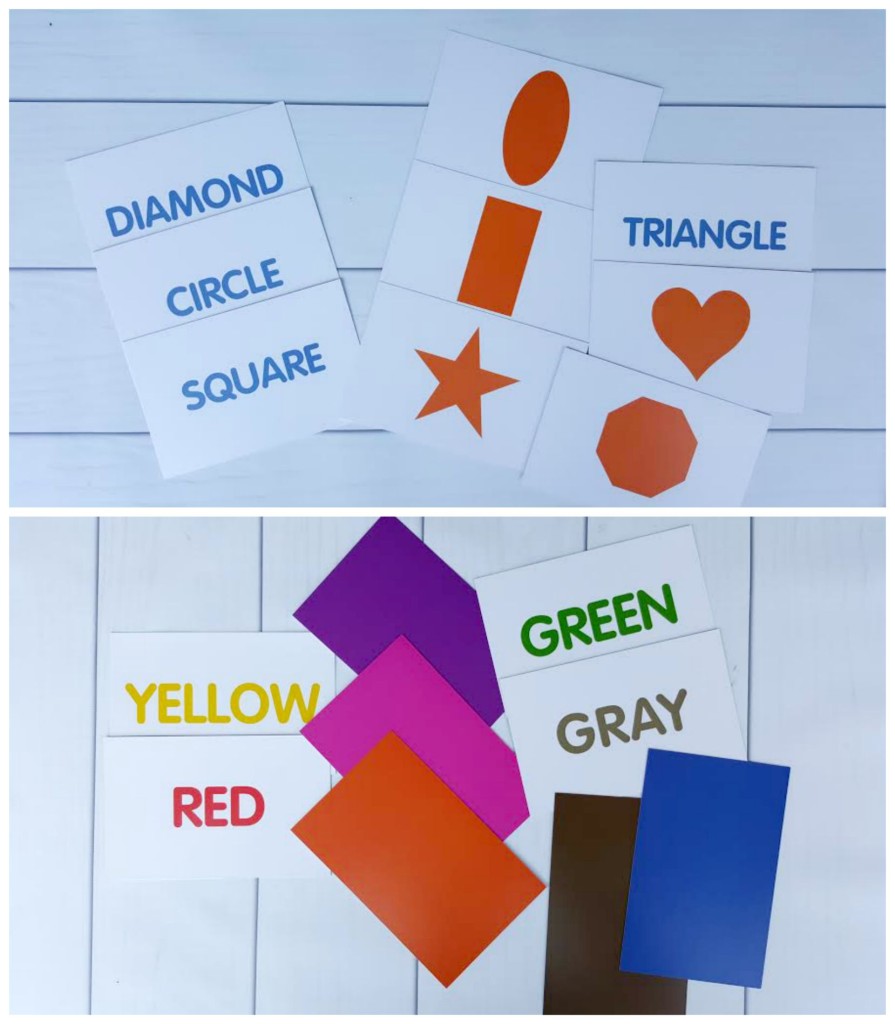 My daughter loves her new 'game'. She is obsessed with the puzzles. She even made up her own game. She takes the flashcard and places it on the correlating puzzle spot.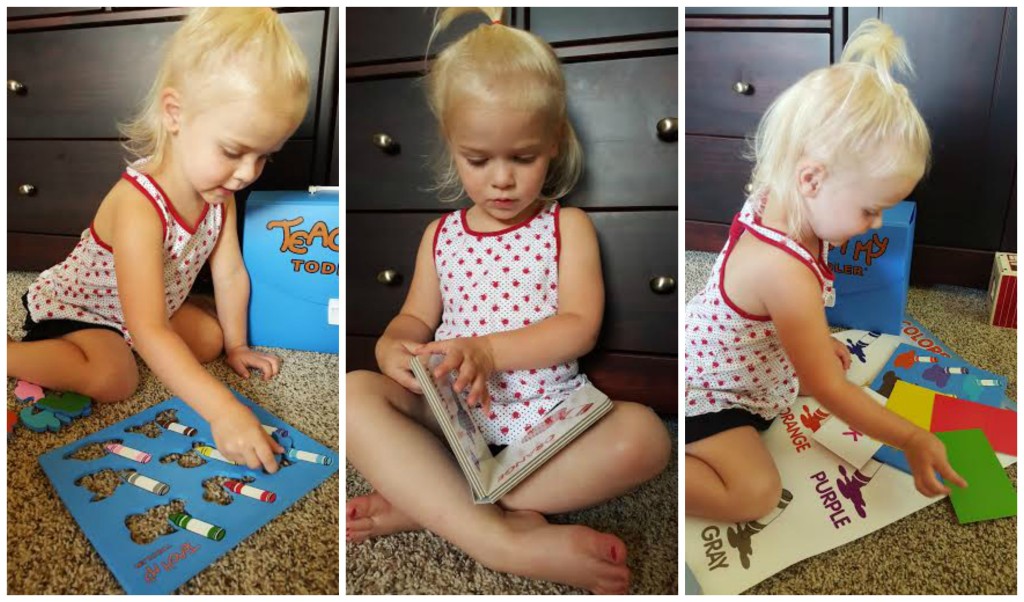 I really love how the word for the correlating shape or color is on the back of the flash card. I keep reminding her that the word for that shape or color is right there. I am hoping she will start to recognize the word and understand what it means. I have read that children can recognize words just as well as shapes. They can understand the word more then the letter at times. The letters do not have a direct meaning to them like a word does.
All in all, I highly recommend the Teach My system. your child will be able to play and learn in a safe and clean environment. Look for it in the children's section of your local WalMart and Toys R Us today.
Enter to win!
You can try to win a Teach My kit when you enter the 2015 Back to School Giveaway
It will run 8/1-8/15 and is open to US residents only.
Good luck!