Disclosure of Material Connection: I received one or more of the products or services mentioned above for free in the hope that I would mention it on my blog. Regardless, I only recommend products or services I use personally and believe will be good for my readers. I am disclosing this in accordance with the Federal Trade Commission's 16 CFR, Part 255: "Guides Concerning the Use of Endorsements and Testimonials in Advertising."
WryBaby Review
WryBaby is where the world and internet at large received the ever famous Safe Baby Handling Book. It has become an annual best seller and internet meme. Odds are you have seen a picture or two from their super humorous parenting book. Kelly and Dave started up WryBaby back in 2010 and sarcastic parents everywhere couldn't be more thrilled. This is your go-to site for those funny, unique and knee slapping Snapsuits (their own word for the one-piece baby body suits). They are the perfect gift to any new or expecting parent.
With Father's Day only a few months away you might be stumped as what to get that dad who just loves to lay around reading Reddit, playing online while Netflix is playing in the background. WryBaby.com is stocked with items just for this kind of dad. With more ironic Snapsuits they you can shake a rattle at, I have no doubt you will click a few amazing items into your cart. With options like "LOVE ME FOR MY LEG ROLLS" and "MY FIRST IRONIC T-SHIRT" you are guaranteed to get a chuckle out of everyone when they see your baby sporting WryBaby apparel.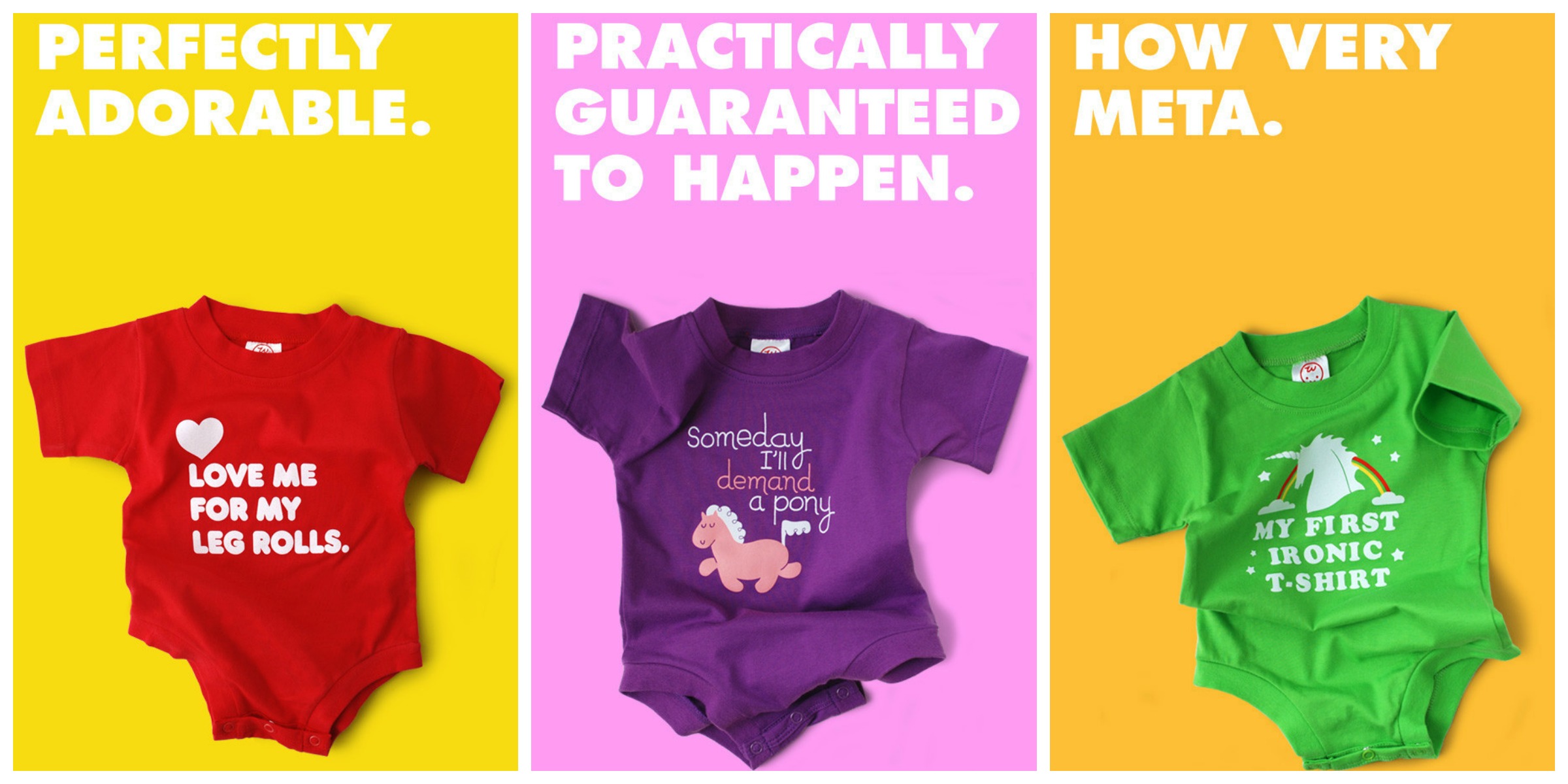 WryBaby now offers a perfect gift set for any expecting or new parent, the Safe Parenting Bundle. In this bundle you will receive the best selling book Safe Baby Handling Tips with spinner, along with a note from the author and a matching SnapSuit. This collection comes in 2 different options. Either a Snapsuits saying "Playing with Baby" or "Taking Babies Temperature".
"Expectant parents are often overwhelmed–and befuddled–when it comes to caring for their bundle of joy. Luckily Safe Baby Handling Tips saves the day with its hilarious "do's and don'ts" on baby care. Now incompetent parents everywhere can benefit from this indispensable guide–complete with a small version of the best-selling "Wheel of Responsibility" to help moms and dads negotiate baby responsibilities (and shirk diaper duty) whenever they can. Makes baby-rearing a blast!" – WryBaby
The book is written by owners Kelly and Dave. While they did not actually DO all those don'ts, they were just afraid they might! You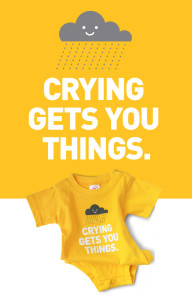 need a healthy dose of humor to make it through most days (okay, everyday). Seeing your little one sporting a Snapsuit with the words "CRYING GETS YOU THINGS" can at least make the uncontrollable tears seem a tad more manageable. We always need to remember in those moments, "this too shall pass".
The newest product that WryBaby has to offer is their Mysterio Predicts Your Babies Future!!! This is way cool people. When you purchase this item you will receive a muslin bag which holds 1 of 12 different possible predictions of your babies future. It's a surprise every time. The current 12 options are: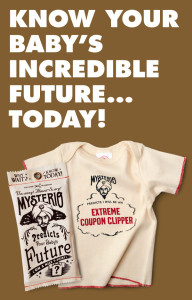 a Soap Opera Villain
Career College Student
Extreme Coupon Clipper
Hamster Advocate
Pickle Merchant
Roller Coaster Tester
Phone Psychic
Sword Collector
Prize Poodle Breeder
Double Agent
Lottery Winner
Badminton Instructor
For your toddlers who have grown out of WryBaby clothing, they still has something for you. Their backpack collection. They have 4 different backpacks: Pirate Captain, Owl, Robot, and Elephant. These backpacks are based off of their Stuf™ brand of illustrated canvas characters. They measure 12″ x 9″ x 5″ which is perfect for any toddler.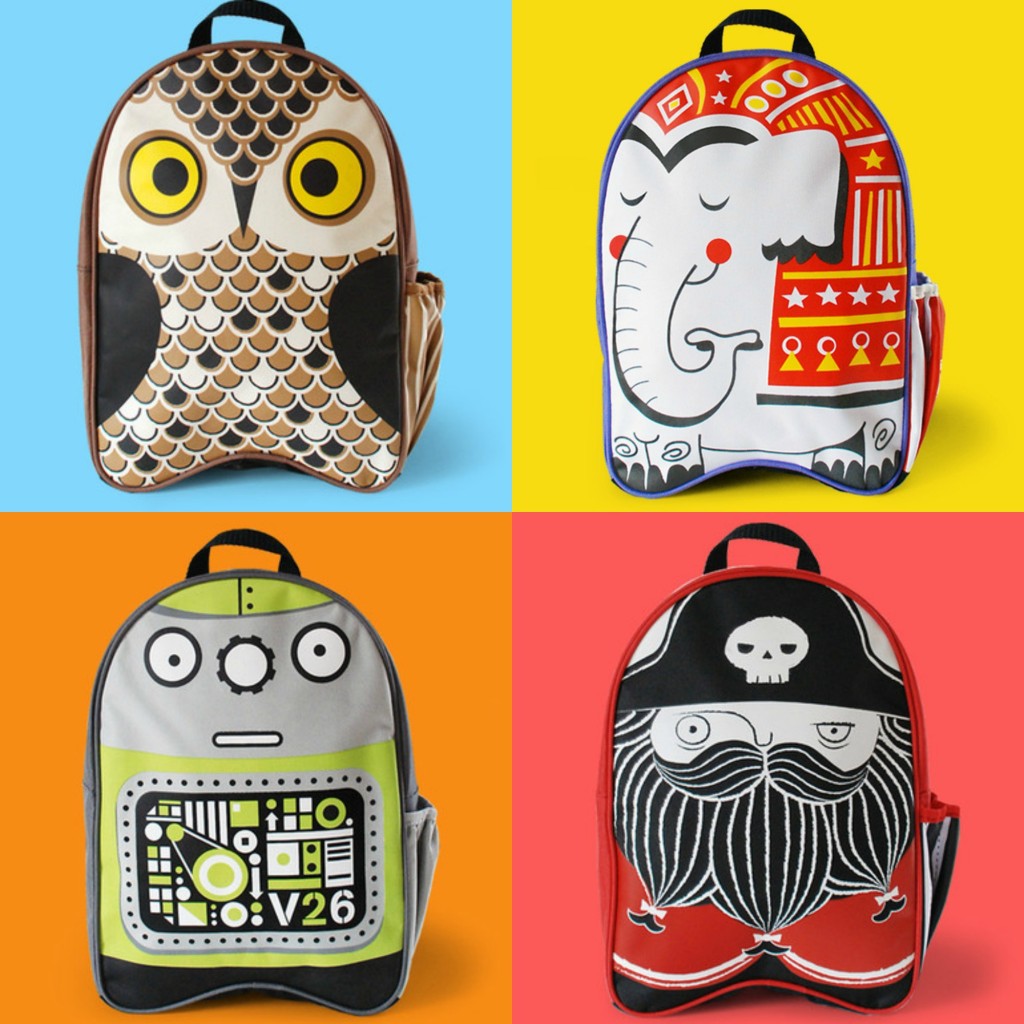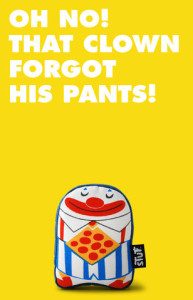 For those moments when your babies little hands need to grab, they grab your hair, your glasses, your nose, wait! Don't break my glasses! I need those back. No they don't taste good, gross… let go…like a little death grip…okay now I can see again…where was I…oh yes! When you need to distract your little stinker hand them one of WryBaby's Stuf™ Friends. They have a huge selection of funny and fun little canvas handheld friends who are perfect for tiny hands. They even have a bell inside to engage them not only by texture but sound as well. Now little one, aren't these more fun then my glasses?
WryBaby hooked MamatheFox up with a bunch of items to review including: 2 Stuf™ Friends, a  canvas characters bird backback, a Safe Baby Handeling Tips package and a "I"M SUPER" SnapSuit.
SnapSuits
WryBaby Snapsuits are not only witty but they are super cozy. As a parent we love when own kids are
soft and cuddly. These SnapSuits will make us smile with joy and make your baby smile with comfort. They are 100% cotton, which is the fabric of our lives people. WryBaby is super kind to remind us to "Remove baby before washing", good reminder, good reminder.
My kids both attend classes at a local Gymboree. We were in music class that day my son was wearing the Instruction SnapSuit. There were 2 dad's in class that day and both loved it! It was fun with just the right amount of snark.
My son's middle name is Superman…well kinda. It's the letter "S", which as any true geek knows, stands for Hope in Krypton. The "I'm Super" SnapSuit was made for a super-kid like my son. This SnapSuit is available in 0-6, 6-12 and 12-18 months. My son is super petite but tall, so the 12-18 fits him perfectly. He loves the cape! He keeps turning around to see it. WryBaby went the extra mile and has the cape not only attach at the top/shoulder area but also is fitted to the center of the babies back so it wont ride up and get tangled while playing. "Our silky-soft capes are pleated and sewn into the shoulder seams and tacked to the bodysuit in three places so it won't ride up during intense battles." – WryBaby
Canvas Backpack
My 2 year old thinks backpacks are the jam. She wants to be like a big kid and wear them all the time. I use toddler sized backpacks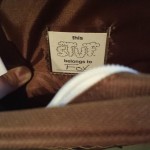 as a diaper bag, so we always have one with us. She loves to wear the toddler sized backpacks whenever she has the chance. Only problem with theses bags are that they are made for larger kids, ages 4-5. My daughter, being only 2.5 years old and very slender, has a balance issue with those backpacks. Whelp, problem solved peeps! WryBaby's Canvas Backpacks are not only large enough to hold my diapers, wipes, sippies, snacks and wallet, but it's also small enough for my 2 year old to wear while marching to the beat of her own drum. The inside has a handy name label. If you leave it behind somewhere the finder is able to quickly see who's bag it is, but by being on the inside you are keeping your child's identity safe from passersby. The shoulder straps are slim and close together, which allows a smaller child to comfortably wear the backpack without toppling over. When my husband saw our daughter wearing it he immediately noticed how perfectly it fit her. Next time I need a backback we will be ordering it from WryBaby.

Canvas Stuf™ Friends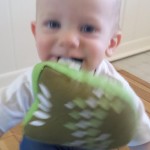 These super modern stuffed toys are perfect for babies from newborn to toddler-hood. The soft canvas and stuffing make them fun to cuddle and squish. They have a small bell inside to engage the child audibly. The bell is soft enough so that the adults hearing it don't want to kick it across the room but loud enough to allow that the baby shaking it enthusiastically gets that fun noise feeling still.  The best part though is it being canvas, because they are super easy to keep clean! I hate when my child dribbles milk all over their cloth toy. Then I make the decision on whether to try and wash it or just toss it (will they notice it's missing….?). No tossing in the trash thoughts with these. If a small amount of drool/milk/liquid gets on the canvas it is no problem, because it's CANVAS! Just wipe it with a damp rag. Easy-peasy lemon squeezey.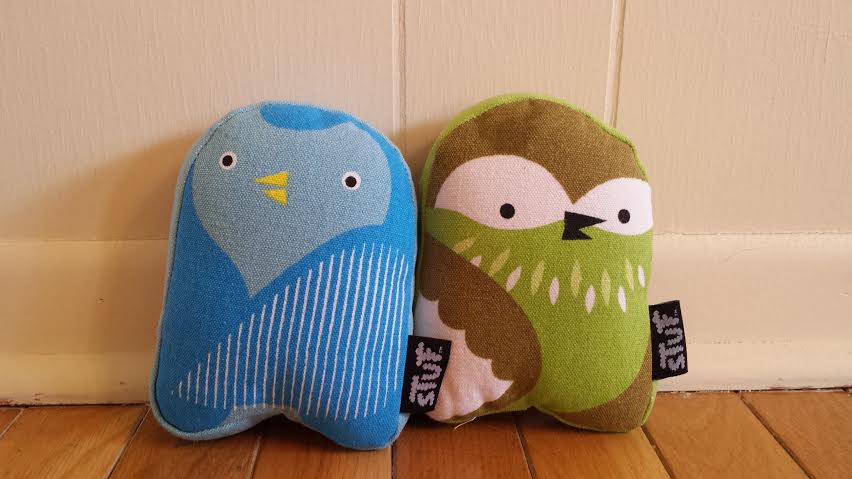 Now that you have seen all these cool items WryBaby has to offer, head over to their website and order a few SnapSuits for yourself and your friends. Don't forget to grab a Stuf™ Friend too!
Follow WryBaby
FACEBOOK          TWITTER          INSTAGRAM          PINTERST
Enter to win the 7 Day's of Dad Giveaway! – Runs 4/15 -5/2
(find the link on the giveaway page – tab at the top of the screen)