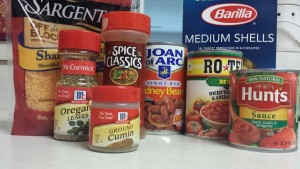 Ingredients:
1 cup of cheddar cheese
1 – 1 1/2 lb of ground beef
1 1/2 cups of pasta shells (medium)
1 or 2 cans of Rotel with green chilies
1 (8 oz) can of tomato sauce
1 can kidney (red) beans
1/2 tea dried oregino
1/2 tea cumin
1 1/2 tablespoon of chili powder
1 tea salt
1 tea of garlic minced
2 cups of water
1 bell pepper (chopped)
1 med onion (chopped)
*optional toppings can be: green onions, sour cream, additional cheese…
1. Chop your green pepper.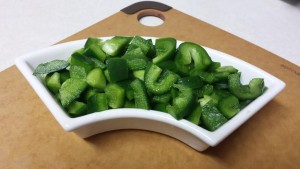 2. Chop your onion.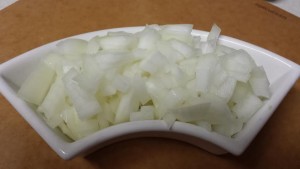 3. Saute your onion and green pepper in oil until light browning occurs. Then add raw ground beef and continue to saute until meat is fully cooked (no pink).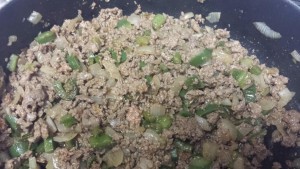 4. Add in to skillet: cumin, chili powder, oregano, garlic, salt, shells, Rotel, kidney beans, tomato sauce and water. Mix well and cover. Cook for 20 minutes or until shell are fully cooked.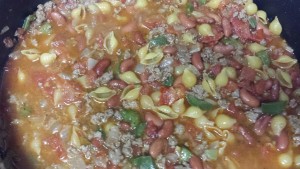 5. Once fully cooked add in the cheese and stir well.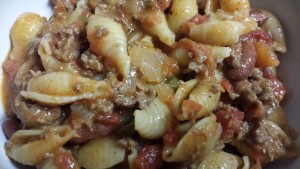 Additional toppings are optional.