There is no doubt that a home renovation can be a daunting task. But with the right tips, it doesn't have to be! This blog post will provide you with 15 hot tips that will make your renovation go smoothly and save you time and money in the process. So whether you are just starting to plan your renovation or are in the midst of it, read on for some helpful advice!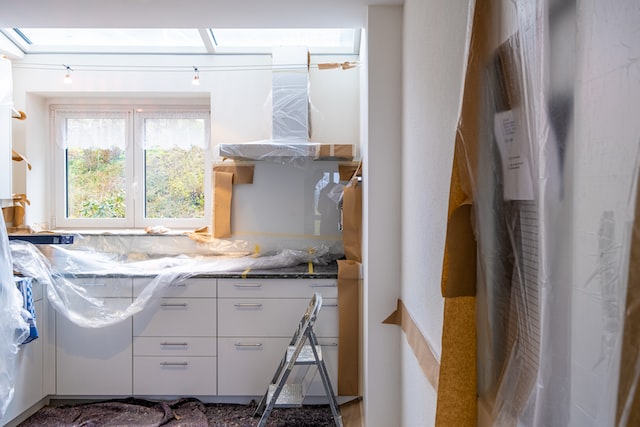 1) Set a budget: 
Before you start any planning or shopping for materials, it's important to set a realistic budget. Consider the costs of hiring contractors and purchasing the necessary supplies, as well as your own time and effort if you are DIYing some of the work. Having a budget will help you stay on track and avoid any overspending.
2) Research designs: 
Do some research to get ideas for the design of your renovation. Browse websites and magazines or look around other homes in the area to see what they have done. Determine which materials and features you would like to incorporate into your own design, making sure that it fits with the overall style of your home.
When you have a design you're happy with, don't forget to get the right permits and permissions in place.
3) Shop around: 
Once you have a design in mind, it's time to shop around for materials and supplies. Compare prices online as well as at local stores, checking reviews where possible. Some stores may even offer discounts or coupons if you are buying in bulk. Additionally, consider shopping for second-hand items or recycled building materials – these can be great money-savers!
4) Be prepared: 
Create a checklist of all the tasks that need to be done prior to beginning your home renovation. This will help keep you organized and on track throughout the project. Also, make sure that your workspace is clean and free of clutter to reduce any potential hazards.
Being prepared is key to ensuring that your renovation goes smoothly.
5) Hire professionals: 
When possible, it is usually best to hire professional contractors for specialized tasks such as plumbing and electrical work. This will ensure that all the work is done correctly and safely without taking up your own time. Of course, if you are confident in your skills or plan to do most of the renovation yourself, then this is not necessary.
6) Utilize existing space: 
Make use of existing built-in storage spaces or closets in order to save money on purchasing new items. Additionally, you can also consider utilizing unused areas of a room by creating nooks for seating or office space.
7) Stick with neutral colors: 
Choose a neutral paint color for your walls that will blend well with any décor changes you may make in the future. This way, if you ever decide to change the style or feel of a room, it won't be as costly to repaint it. Neutral colors will also help reflect more natural light, making your home brighter and airier.
8) Focus on lighting: 
Adding extra light sources can help create an inviting atmosphere and can also save energy by reducing the need for lamps or overhead lighting. Look into LED strips or recessed lights for a modern look, or consider hanging fixtures from exposed beams or staircases for a more rustic vibe.
9) Get creative with storage solutions: 
Consider adding shelves or cabinets wherever possible in order to maximize storage space. It could even be something as simple as hanging a few hooks on the wall for extra towels or kitchen utensils. You can also look into customizing furniture pieces such as ottomans or benches with built-in storage.
10) Consider green energy: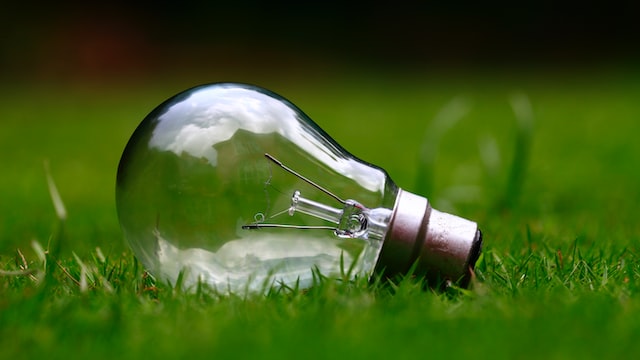 Installing energy-efficient appliances and lighting can help save you money in the long run and reduce your carbon footprint as well. Additionally, consider adding solar panels as another way to make your home more eco-friendly. Green energy can be a great investment and can also help boost your home's resale value.
11) Don't forget about safety: 
While renovating, it is important to ensure that all safety precautions are taken. This includes wearing protective clothing and eyewear while working with tools, keeping flammable materials away from heat sources, and making sure that any electrical wiring is up to code. PPE (personal protective equipment) should be worn at all times, and proper ventilation is also a must.
12) Get comparable quotes: 
Before committing to any work or purchases, get a few quotes from different contractors and suppliers. This will help you compare prices and services in order to find the best value for your money. Getting quotes for materials and labor can also help you stay within your budget.
13) Have a buffer: 
Try to overestimate your budget by at least 10-15%, as unexpected costs can quickly add up. This extra money will give you some breathing room if anything goes wrong and will help you stay on track with your renovation project.
14) Self-care:
Remember to take care of yourself! Eating healthy and exercising will help you stay energized throughout the renovation process. Additionally, make sure that you get plenty of rest in order to stay focused on the task at hand. Taking some time for yourself is important for both your physical and mental health.
15) New windows: 
Windows are an important part of a home renovation and can add both charm and energy efficiency. Look for windows with double glazing, as these will help to keep the heat in during the winter months and reduce your heating bills. Additionally, consider adding shutters or curtains to give the space even more character. Energy-efficient windows will also help to reduce any noise coming from the outside. Visit windows Oceanside for more information on window styles and installation.
Overall, following these tips can help make your home renovation project go as smoothly as possible. From setting a budget and hiring professionals to focus on lighting and taking breaks throughout the process, there are plenty of ways that you can ensure that your renovation runs efficiently while staying within budget. Good luck!