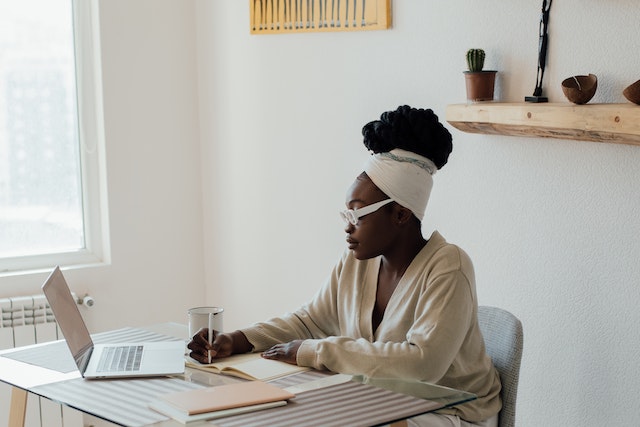 Image Source
Considering getting into freelancing? You're far from alone. Right now, so many of us are struggling with financial instability and under the strain of inflation. We're finding that our salaries aren't shifting, but the price of near enough all essentials are on the rise. Housing, food, fuel and energy are all skyrocketing. It's not all too surprising that many of us are looking for a side gig that can bring us in some extra cash! This is where freelancing can come into play. Here's some more information on the topic to get your journey started off in the right direction!
What is Freelancing?
First, let's get to grips with what freelancing is. When you are a freelancer, you are self employed. You reach out to various clients, seeking projects for an agreed rate on a project by project or contracted basis. You will complete occasional tasks for a number of companies and will be paid an agreed sum once the work is complete and approved. In short, you sell your skills.
The Benefits
Freelancing does come hand in hand with plenty of benefits – especially as an additional means of income. When you freelance, you have full control over your work. You get to choose where you work from. You choose who you work for. You choose what hours you work. You choose your clients and your rate of pay. It's a truly flexible way to generate some additional money!
Choosing Your Skill
In order to freelance, you need to determine what skill you're going to sell. What's something that you can do for another company that will benefit them? Common examples of freelance roles include web design, graphic design, copywriting, accounting, photography and more.
Investments
Remember that you will need to make some investments in order to freelance, as freelancers provide their own equipment. For example, if you are planning on writing on a freelance basis, you will need your own laptop and software such as Office 365. It will be your responsibility to upgrade your software and learn how to use upgraded software as it is released. If you are a product photographer, you will need to provide your own camera, lighting and other props. If you are a graphic designer, you will need your own laptop, tablet, electronic pen and more.
Tax
Of course, when you're freelancing, you do need to make sure that you're registered as self employed so that you can submit your self assesment and tax return at the end of the fiscal year. Unlike employed roles, where tax is automatically deducted from your pay and never makes its way to your bank account, you will need to deduct the tax yourself and keep it to one side so you are able to pay your tax return at the end of the year.
We've only scratched the surface of the freelancing world here, but hopefully, some of the information above will help you to determine whether this is a journey that will meet your needs and preferences!