It's no secret that gyms can be expensive, and for some people, they can be downright intimidating. If you're looking to get in shape but don't want to spend a lot of money or feel uncomfortable in a gym setting, don't worry – there are plenty of ways to reach your fitness goals without ever stepping foot in a gym! Here are a few ideas to get you started:
#1 Take Advantage Of Free Online Resources
There are tons of great free online resources when it comes to fitness. For example, websites offer free nutrition and fitness trackers and a wealth of information on how to get in shape. In addition, plenty of great YouTube channels are devoted to fitness, which offers tutorials on everything from yoga to strength training.
#2 Join A Fitness Community
If you're seeking extra motivation, consider joining a fitness community online or in your local area. This can be a great way to meet like-minded people who will help keep you accountable and on track with your fitness goals. There are also many online forums and groups where people can share tips, recipes, and workout routines.
#3 Try Magnetic Muscle Stimulation
If you want to get toned without going to the gym, magnetic muscle stimulation (MMS), like
cooltone, can be an excellent option for you. This form of exercise uses magnetic fields to stimulate your muscles, causing them to contract and relax. Physical therapists often use MMS to help their patients recover from injuries, but it can also be used as a workout method in its own right.
#4 Try A Home Workout Program
Many excellent home workout programs are available that don't require any special equipment or expensive memberships. Programs can be done in the comfort of your own home without any prior experience or special equipment.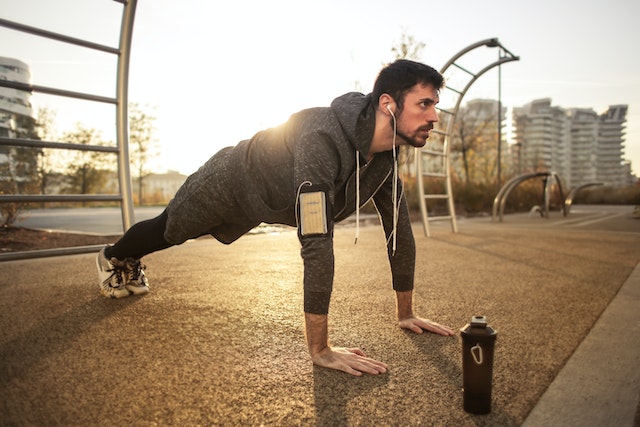 #5 Benefit From Bodyweight Training
Bodyweight training is a great way to get in shape without using any equipment. This training type uses your body weight as resistance to build muscle and burn fat. Bodyweight training has many benefits, including the fact that it is very versatile and can be done anywhere.
#6 Invest In Some Basic Equipment
If you decide to invest in some basic equipment for your home gym, a few pieces are essential for most workouts. These include a weight bench, adjustable dumbbells, and resistance bands. With these pieces of equipment, you'll be able to do a wide variety of exercises that target every muscle group.
#7 Get Creative
The best thing about not going to the gym is that you can get creative with your workouts! For example, if you're into running, try adding in some strength training exercises a few days a week to increase your overall fitness level. Or, if you're more into yoga, try mixing it up with some cardio exercises like burpees or jumping jacks. The possibilities are endless – use your imagination!
There are many ways to reach your fitness goals without stepping foot in a gym. With a little bit of creativity and motivation, you can find a workout routine that works for you and helps you achieve the results you're looking for. So don't be discouraged if the gym isn't your thing – there are plenty of other options out there!