Jewelry is one of the most popular items people like to purchase. Whether it's for a special occasion or just to add to your collection, finding the perfect piece can be tricky. With all of the different styles and types of jewelry available, how do you know where to start? Here are our top six tips for jewelry shopping!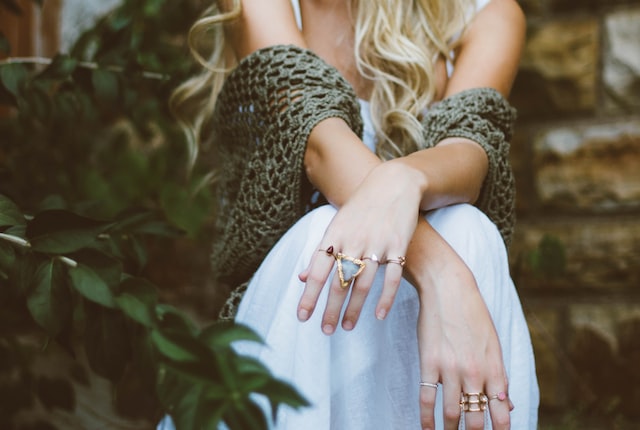 Photo by Brooke Cagle on Unsplash
Do Your Research
Before you start shopping, it's important to do your research and know what you're looking for. What type of jewelry are you interested in? What style? What budget do you have in mind? By doing a bit of research beforehand, you'll save yourself time and energy when it comes to actually shopping for jewelry.
Set a Budget
It's important to set a budget before you start shopping for jewelry. This way, you won't be tempted to spend more than you can afford. Keep in mind that not all jewelry has to be expensive – there are plenty of beautiful pieces that are very affordable.
Consider the Occasion
Are you shopping for a special occasion? If so, what is it? A wedding? An anniversary? A birthday? Do you need jewelry for Christmas? The type of occasion will help narrow down your choices.  The type of occasion will help narrow down your choices. For example, if you're shopping for an engagement ring, you'll want to keep in mind the style of ring your partner prefers as well as your budget. On the other hand, if you're shopping for a pair of earrings to wear to work, you may be more concerned with finding something that is sleek and professional looking. Keep the occasion in mind when jewelry shopping and it will help make your decision easier.
Know Your Metal Types
There are a few different types of metals that jewelry can be made from, including gold, silver, and platinum. Each metal has its own unique properties and benefits. For example, gold is a very popular choice for rings and other pieces of jewelry because it's strong and durable. Silver is a good choice for people who are allergic to nickel – it's also cheaper than gold. Platinum is the most expensive metal, but it doesn't tarnish as easily as gold or silver. When shopping for jewelry, keep in mind the different types of metals available and decide which one would be best suited for you.
Pay Attention to the Details
When shopping for jewelry, it's important to pay attention to the small details. This includes things like the quality of the metal, the type of stone(s) used, and the overall craftsmanship. By paying attention to these details, you'll be able to find a piece of jewelry that is truly special and unique. Don't be afraid to ask questions about a piece of jewelry either – the salesperson should be more than happy to answer any questions you have. And finally, when looking at a piece of jewelry, take your time and really examine it closely. Is it something you can see yourself wearing? Do you love it? If not, keep looking – there's bound to be something out there that you'll absolutely adore.
Buying Online
If you're not able to find what you're looking for in a brick-and-mortar store, don't worry – there are plenty of great options available online. When shopping online, be sure to do your research and read reviews before making a purchase. For example, these James Allen reviews from PriceScope can help you get an idea of what to expect when shopping from them online. And if you're unsure about a particular piece of jewelry, don't hesitate to contact the seller with any questions you may have. Buying jewelry online can be a great way to find unique pieces that you might not be able to find in stores. Just be sure to exercise caution and buy from reputable sellers.
These are just a few tips to keep in mind when jewelry shopping. By following these tips, you'll be sure to find the perfect piece of jewelry – whether it's for yourself or someone else.