Regarding baby showers, the food is just as important as the games and the decorations. After all, what is a party without good food? So if you are looking for some inspiration when planning your baby shower menu, you have come to the right place. This blog post will discuss some of our favorite baby shower food ideas. We will also provide tips on how to plan a menu that will please both guests, young and old. So read on for some delicious inspiration!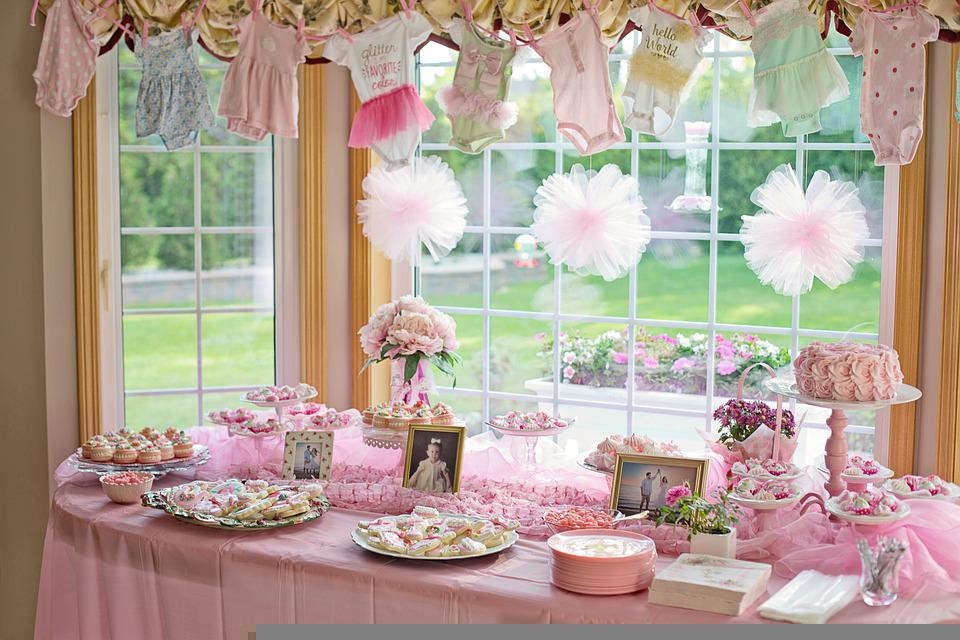 Via Pixabay
Look Out For Allergies
When considering what food to serve at your baby shower, it's essential to keep allergies in mind. Ask your guests if they have any allergies, and plan accordingly. If you're not sure what someone can and can't eat, err on the side of caution and make something that everyone can enjoy.
Sweet
Sweeten up the menu with a candy buffet! This is always a big hit with guests, young and old. You can fill jars with colorful candies and sweets or get creative and make your own DIY candy buffet bar.
Savory
Make sure the food you serve is easy to eat without any utensils. Consider serving finger foods or small bites that can be eaten in one or two. Anything that requires a fork and knife is usually too cumbersome for guests to eat while mingling.
Some great savory baby shower food ideas include Ribs, Chicken Wings, Sliders, Pigs in a Blanket, Veggie Platter, Chips, and Dips.
A Delicious and easy tender St. Louis ribs recipe at biteswithbri.com will leave everyone wanting more.
Foods like wings and veggies can be served on a stick for easy eating!
Chips and dips are another great way to feed a crowd without having to do too much cooking. Set out a few different kinds of chips with some homemade or store-bought dips.
Presentation Matters
Regarding baby shower food ideas, presentation matters as much as taste. After all, you want your guests to be impressed when they see the spread you've prepared. Luckily, there are plenty of ways to make even the simplest foods look, gourmet.
One easy way to dress up your food is by using decorative platters and serving dishes. You can find these items at your local dollar store if you're short on time (or money). Another way to add a touch of elegance is by using pretty toothpicks or skewers to pick up finger foods.
Beverages
Don't forget about the drinks! A signature cocktail is always a hit, but you can also offer a non-alcoholic punch or sparkling cider. Try a "mocktail" version of your signature cocktail for something different. Set up a coffee and tea station with fun flavors like syrups, honey, and spices. And of course, don't forget the water!
Your baby shower menu doesn't have to be complicated. A few simple yet tasty dishes are all you need to make your event a success. In addition, you'll give your guests something to discuss by keeping the food options light and refreshing. So don't stress about putting together an elaborate spread. Instead, a few well-chosen dishes will do the trick.