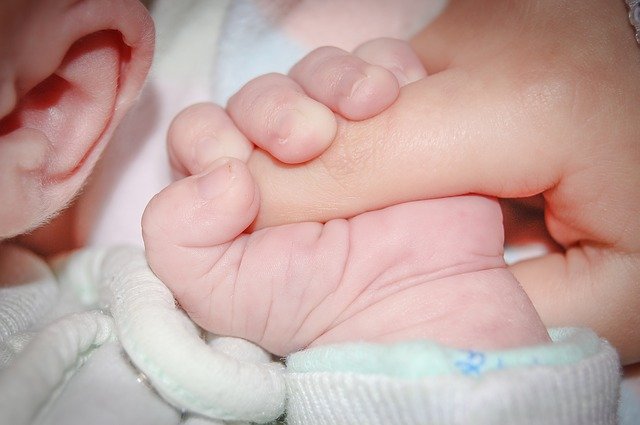 Image Credit: Jarmoluk from Pixabay.
Having a baby is one of the most wondrous things you'll ever go through. As amazing as bringing a new life into the world is, it also comes with its baggage, which can make it stressful. You'll need to know how to get ready for your baby's arrival and make sure you have as much as possible done.
That's where much of the stress comes in, with this potentially being anxiety-inducing. It doesn't need to be, though. Knowing precisely what you need to do – and more importantly, getting it done – will make sure everything goes as smoothly as possible.
The ultimate baby registry checklist for expecting parents can be a great place to start, but you'll need to look after much more than this. Focusing on a few particular areas can be helpful with this. Once they're looked after, you shouldn't have anything to worry about.
How To Get Ready For Your Baby's Arrival: 5 Things To Do
1. Prepare Your Baby Gear
Getting all of the baby gear is the natural first step in figuring out how to get ready for your baby's arrival. It's worth having a checklist for everything you need and making sure everything's ticked off. Getting this done a few weeks ahead of your baby's expected arrival is recommended.
Once you do, you can relax a bit more. Make sure you don't overlook nappies, clothes, and other babycare essentials. With these out of the way, you should have a lot of stress off your shoulders.
2. Stock Up On Essentials
Everyone has their household essentials and there are few things worse than running out of these when you least expect it. One of the more notable things worse than this is running out of them and having your newborn in tow. You wouldn't want to deal with the stress of getting these essentials while caring for your newborn.
To avoid this, make sure you have an ample supply of everything you'll need in the weeks after your baby is born.
3. Get Up To Date On Preventative Care
In the leadup to your baby being born, you could find that all of your healthcare focuses on the baby. While that's natural, this could also be the perfect time to take care of any other healthcare-related tasks you may have. These are things you could've been putting off for a while, such as dental care.
As irritating as these are to get done, they're more difficult with a baby in tow, so it's more than worth getting them taken care of when you don't need to bring your baby with you.
4. Start Baby-Proofing
Most people put off baby-proofing their home for quite some time, because it isn't typically a concern until your toddler is mobile. Once that happens, however, you could find that you'll need to get quite a lot done in a short space of time, which could be stressful.
It's worth preventing a lot of that stress by getting a head start on your baby-proofing. The more you can get done before the baby arrives, the less you'll need to worry about it once they're here. You'd be surprised by how quickly your baby can get mobile, so save yourself the stress.
5. Make & Freeze Meals
Once your baby arrives, you'll have quite a lot to do. Coupled with that is the sleep schedule you may have, with your baby keeping you awake quite often. You'll be tired, cranky, and wouldn't have a lot of time to spare. To make things a little easier during this process, it's worth pre-making meals and freezing them off before the baby gets here.
Once you do, you'll have quite a few healthy, homemade dishes that can be heated up and eaten quite quickly.
What To Focus On After Your Baby's Arrival
Figuring out how to get ready for your baby's arrival doesn't solely mean focusing on what to get done before they arrive. You'll also have quite a few things to get done once they've arrived. With how emotional the experience is – coupled with the various things you'll need to look after – it's easy to overlook a few things.
It's also understandable why people may feel overwhelmed during this time, as they'll simply want to focus on their newborn. You'll still have a few things you'll need to get done quickly, however. Once they're out of the way, you shouldn't have anything more to worry about. These include:
Apply for Your Baby's Social Security Number –

Getting this done early is recommended, as it can be an essential part of your baby's life. If you give birth at a hospital, you can apply for this with a birth registration form. With a home birth, you may need to go to your local Social Security Administration office.

Write or Update Your Will –

You'll now be responsible for another life, so you'll need to make sure they're taken care of in case you pass. While that shouldn't happen for decades, it's something you should start planning for now by updating or writing your will.

Get a Health Plan Sorted –

If you're including your child on your health plan, it's recommended you get it sorted as quickly as possible. The medical bills could start rolling in quickly if you don't.
It's also worth taking time for you and your partner. Having a baby changes the dynamic of a relationship, so make sure to spend time nurturing your relationship with your partner, too.
How To Get Ready For Your Baby's Arrival: Wrapping Up
Once you know how to get ready for your baby's arrival, things seem much simpler than you could've originally thought. While you'll need to get quite a few things done, it'll be relatively straightforward. Don't forget to keep in mind that you'll have a lot of help during this process.
Combined with each of the above tips and areas to focus on, you shouldn't have anything to worry about. You're free to focus on making sure your baby's arrival goes as smoothly as possible.