As parents, we know mom's mental health is just as important as the kiddos. So when everyone is tucked into bed, it's time to catch a break, relax, and enjoy some Really Good Boxed Wine! The company just released a 2019 Cabernet Sauvignon, and not only is it delicious, but it's more sustainable than bottled wine. A win/win!
The wine comes boxed with a 3 liter bag of wine, which is equivalent to four bottles! This is called "Bag in Box" technology – the benefit is that oxygen doesn't hit the bag, so the wine will stay fresh for six weeks after opening. No need to feel that you have to finish the whole thing or it will spoil. Because of its packaging, the wine is not only tasty but environmentally friendly. The box is significantly lighter than bottles, making it greener to ship; resulting in Really Good Boxed Wine having a 50% lower carbon footprint and 80% less landfill waste than bottles. The wine is packaged with a handy valve which prevents any leaking when pouring. Wine directly dispensed from the fridge without a single drop of a mess to clean up?!  Yes, please!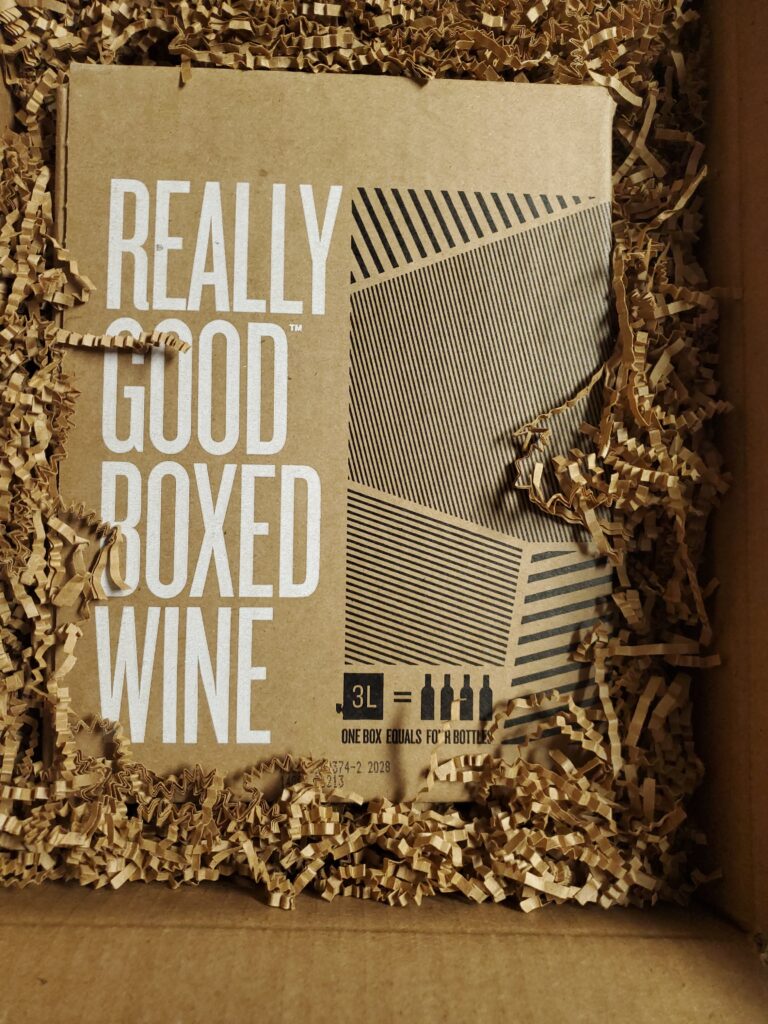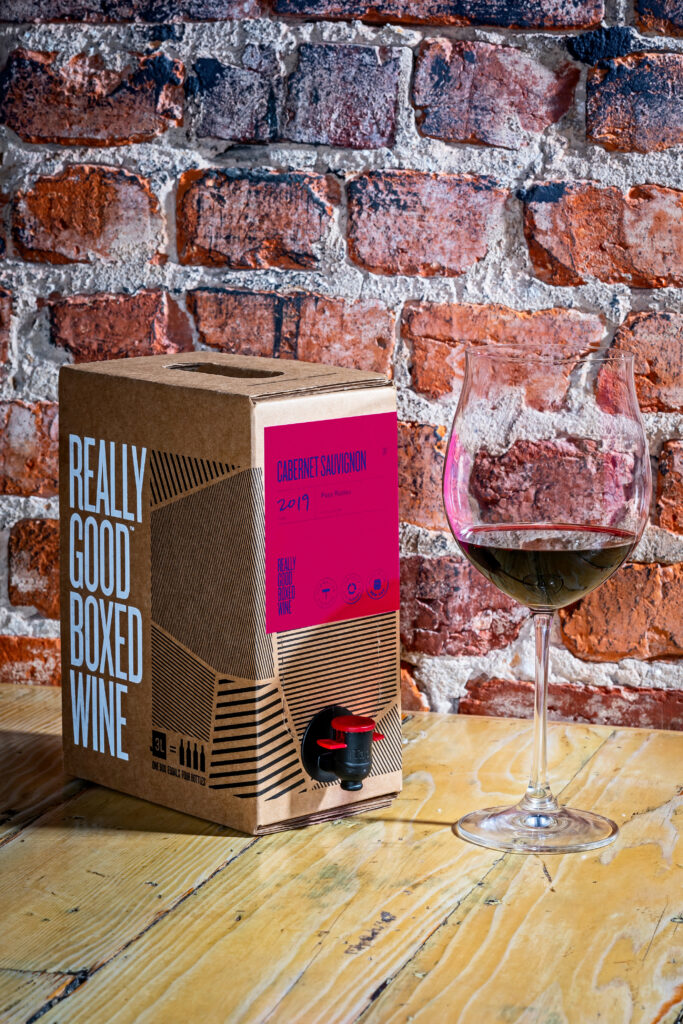 Price-wise, Really Good Boxed Wine can't be beat. It's $65 for a 3 liter box, which comes out to $16.25 a bottle of high end wine. For me personally, I was really impressed with how the packaging looked and felt that it had a high price feel for a reasonably priced item.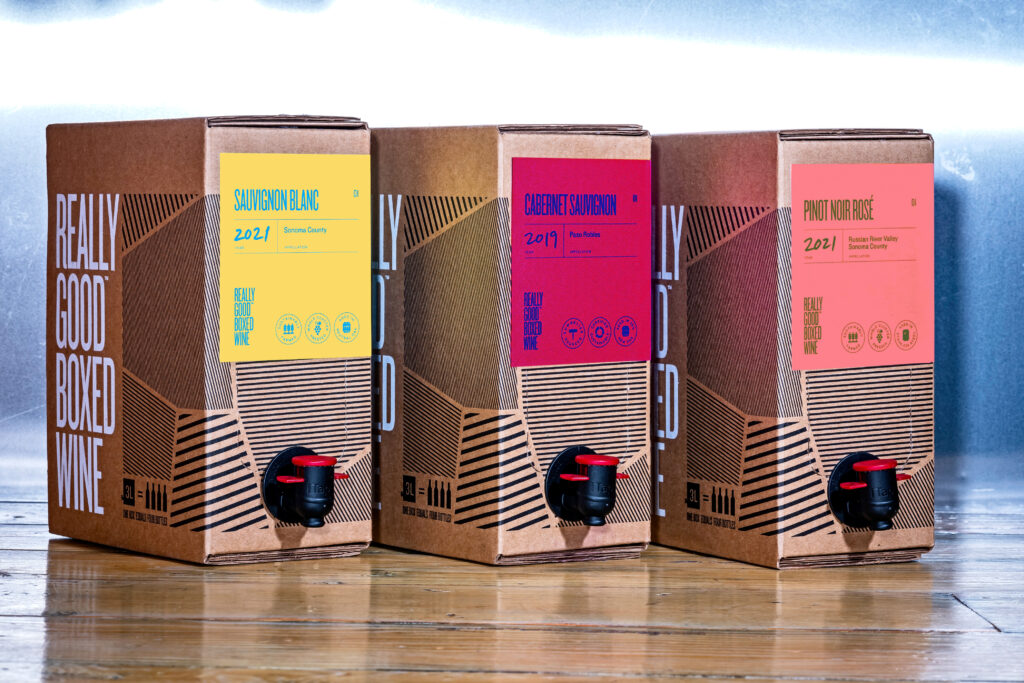 When tasting Really Good Boxed Wine, I felt that it lived up to its name. It reminded me of high dollar wine served at high end Italian restaurants.  This wine has a great body and a smooth finish. This vino has undertones of black cherry, plums and toffee. It's wonderful on its own with a good book (hello aforementioned mental break!) or as a yummy addition to dinner with your partner.
In conclusion, Really Good Boxed Wine lives up to its name. I love that it decreases its carbon footprint more so than traditional bottled wine. It's also cost efficient and I love that it's delivered straight to my doorstep (just order off their site!). So much easier than purchasing wine from the store with my two munchkins running around! Really Good Boxed Wine will be releasing a 2021 Russian River Valley Pinot Noir Rosé this month and I'm looking forward to trying it as well.