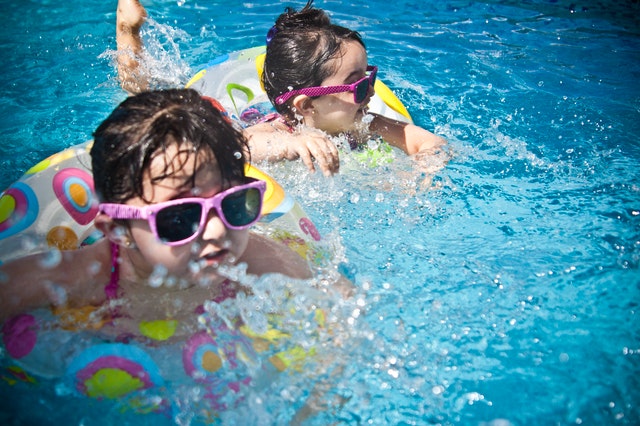 Summer is approaching, and there is a lot of hope that it will be the best summer ever. With the epidemic and restrictions, we haven't been able to spend as much time with loved ones as we would like during the last few summers. Summer is all about sharing experiences, coming together with friends, and spending time outside in the sun. So, with these simple actions, make this summer the finest one ever.
We don't want to be deep cleaning or organizing the house while it's hot outside in the summer, so doing this ahead of time will make it a lot easier. There's a rationale for spring cleaning. After a long winter of gloom, spring brings us brighter days, sentiments of new beginnings, and renewed energy to be productive. It's possible to declutter in phases. It will be easier to manage and won't feel like such a daunting task if you tackle one room at a time. We wind up acquiring and accumulating a lot of items that we don't actually need or even want over the years. It only collects dust and makes our homes appear cluttered and messy. So set aside some time to get rid of items you haven't used or don't intend to use. You can either toss away items that are no longer useful or broken, recycle items that can be reused, ask friends and family if they want something, or donate items to a goodwill store to be resold.
In relation of your back yard, you can clear out any rubbish, dig up weeds and old plants that don't appear to be making a recovery, and start over with a clean slate. Make your yard a refuge where you can sit and unwind the sun. You want a place where you can feel at ease bringing people over for a brunch in the sun or simply sitting and having coffee to give yourself a good start to the day. Plant bright flowers and even fruits and veggies if you want to take it a step further. The supper will be more satisfying and meaningful if you eat food that you have harvested yourself. If you have youngsters, you can include a BBQ area with a grill and pizza oven, as well as a play area. A playhouse, sandpit, pool, as well as swings and slides, are just a few of the fantastic items for children that can be purchased for the yard.
When summertime arrives and the climate warms up, we need to make little alterations to our homes to adapt the changes and keep them looking fresh. Brighter colours and fresh flowers will instantly improve your space, giving off summer emotions and potentially increasing enjoyment. With the warmer season, whether you keep ice cubes in your freezer or have an ice cube dispenser in your fridge, you can make sure you have plenty on hand. Because the summer weather can make it unpleasant at times, make sure your air conditioning is working before the weather heats up and get AC repair if needed so you have it when you need it most.