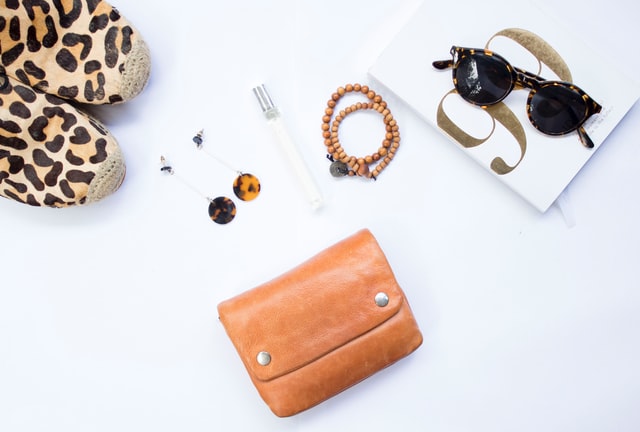 Finding your own personal style can be tough, we don't always know which colors and cuts suit us the best. When you're looking to reinvent your look, what you need is a little bit of fashion inspiration. So where should you start looking? There are plenty of options, so let's explore.
1 . Vintage & Thrift Stores
Looking for places to find fashion inspiration? Vintage and thrift stores are a fantastic place to start. The great thing about vintage stores is that you can find lots of gorgeous garments, and you won't have to pay over the odds. When you're shopping in vintage stores it's best that you try everything on. The sizing on older fashion garments tends to be a little different. If you're keen to create a super unique look, vintage stores are the way to go. There are lots of benefits to shopping in vintage stores such as:
When you shop in vintage and thrift stores you can spend less money.

It's the best way to support

sustainable fashion

.

Experiment with fun fashion styles from the past.
Fashion Apps
Finding your own style can take a little time but there are many fashion apps which can help you out. There are lots of apps to choose from, here are a few to get you started:
This application gives you access to your own 'pocket stylist'. Your very own fashion stylist will help you to create the perfect look. Perhaps you're keen to create a new look but you have no idea where to begin? In this case Wishi is the perfect app for you.
Object Limited: 
Looking for vintage garments to jazz up your look? Object Limited has got plenty on offer. Browse through a wide range of preloved items, you're bound to find something that's just perfect.
If you'd like to get your hands on some affordable designer goods, The Realreal is the place to be. Here you'll find lots of beautiful items, all in great condition.
Instagram & Pinterest
Pinterest and Instagram are also a great place to find fashion inspiration. When you check out a few looks you'll feel inspired, ready to experiment with new styles. There are so many different fashion influencers out there, so it can be hard to know where to start. According to Byrdie some of the top fashion influencers to follow right now include:
Tanesha Awasthi 

Rachel Richardson

Yolande Macon

Rochelle Johnson
Fashion Magazines
Good old fashion magazines are a great way to get your daily dose of fashion inspiration. If you need an idea for a new look or you want to know what's trending this season, fashion magazines are a great shout. To get some great ideas today check out online publications like Harper's Bazaar, In Style or Cosmo.
When you're shopping around for a new look it can be good to have an idea of what colors and styles suit you. If you're not sure, you can always ask your friends and family for advice.
Fashion Podcasts
Podcasts can help us to learn about so many different subjects including fashion. Here are a few top picks to get you going:
This is a podcast that focuses on ethical fashion and sustainability. Tune in to learn about green fashion, with plenty of expert interviews.
Fashion Talks: 
Every week Donna Bishop interviews a range of fashion designers and stylists, revealing the latest trends and insights.
Dressd: The History Of Fashion:
Keen to learn about fashion history? Then you won't want to miss the Dressd podcast. Tune in to explore the cultural and social histories of the fashion world. Expect plenty of interesting interviews with high-profile fashion icons.
Movies & TV Series
Movies and TV series are another great place to get fashion inspiration! Next time you're watching your favorite show, and you notice a killer outfit, make sure that you take a picture for later. There are so many different places that you can get inspired.
When you're creating your perfect fashion look don't forget to consider the accessories. Whether it's scarves, necklaces, bags or even eyebrow earrings there are plenty of ways to complete your look.
So what are you waiting for? Get started today and find your perfect new look. Remember, shopping for fashion items is supposed to be fun. Try not to get stressed, and always stay body positive. If you need a second opinion, take your friends along for a little advice.