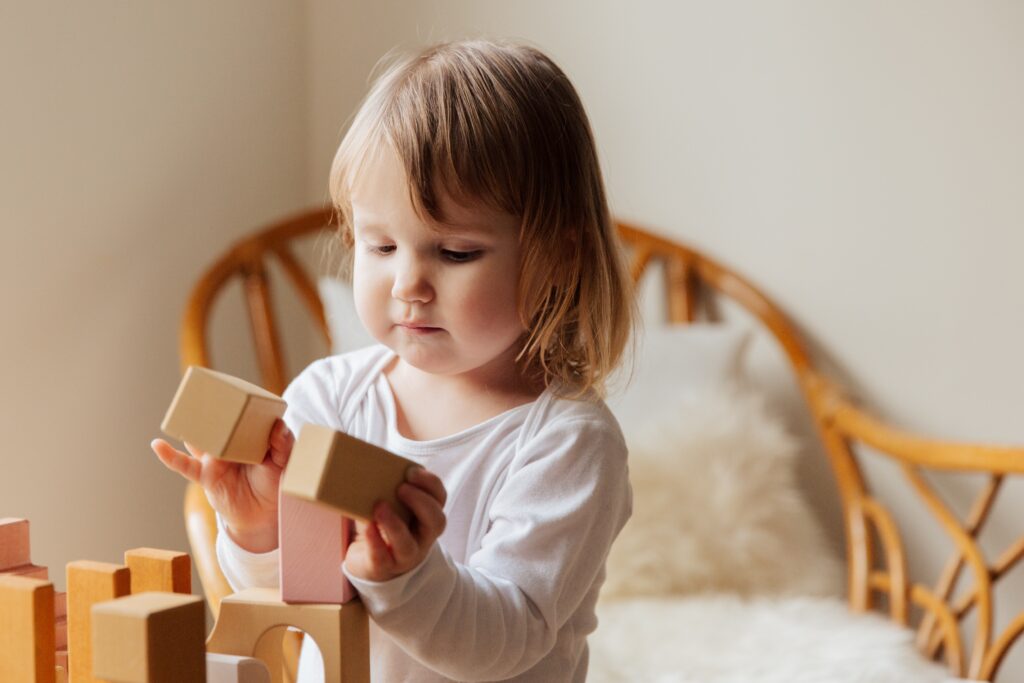 https://www.pexels.com/photo/photo-of-child-playing-wooden-blocks-3933039/
Photo by Tatiana Syrikova from Pexels
Decorating your kids' bedroom isn't easy, especially if you have to get your whole family – including the little ones – to agree on one design. Additionally, your kids' preferences will develop and change as they age, which means that you might find yourself redesigning their room every three to five years. 
Luckily, there are some design tips that can help you create a bedroom that helps your kids sleep better at night. In the sections below, you can find some expert tips to create a kids' bedroom that is not only inspiring and beautiful but also healthy and timeless!
Let Them Help You With the Design
When designing your kids' bedroom, you might want to create an environment that is in keeping with the decor of the whole home. However, don't forget that the room you are decorating isn't the one you will be spending so much time in – your little ones will!
So, to ensure that the time and money you have invested in redecorating the room are worth it, consider asking your kids how they would like their bedroom to be. This involvement can be an excellent way for them to be more accountable for their choices, and they might surprise you with a hidden interior decor talent!
Bring to Life a Fantastic World
A great way to decorate your kids' bedroom is to choose a theme and recreate a magical world within those four walls. This means that, whatever theme you pick, you should do your best to decorate the ceiling and other architectural elements as well! 
Since you wouldn't want to repaint the room every few years, make sure to pick a theme that will reflect your kids' preferences for longer. Some tips include the ocean theme, the rainforest theme, or the universe. 
Use Nature, Light, and Fresh Air To Create a Healthy Room
If you have been working to make your house more eco-friendly, you might have decorated with plants, used natural elements, and focused on bringing nature indoors. Your kids' room isn't different! Make sure to swap heavy drapes for lighter curtains and let natural light and fresh air in. Also, monitor the levels of humidity and the appearance of mold to make sure the whole room is healthy and welcoming. 
Invest in the Elements That Count: Beds and Mattresses
While your kids' room's decor is important, don't forget that the room has one main goal: ensuring that your little ones can enjoy a great night's sleep.
So, if you are looking to enhance your kids' sleep quality and length, make sure to find suppliers that have smart mattresses, ergonomic beds, and top-quality bed supplies. 
Keep It Minimalist – Fewer Toys Are Actually Better for Your Kids
There are endless benefits of a more minimalist home for your little ones. A minimalist decor can create a healthier living space and make it much easier to clean. Additionally, you should focus on buying fewer, higher-quality toys for your kids – which studies have found to be even better for your little ones! And, don't forget to add clever storage solutions that allow you to store away toys and leave the room looking clean and tidy.