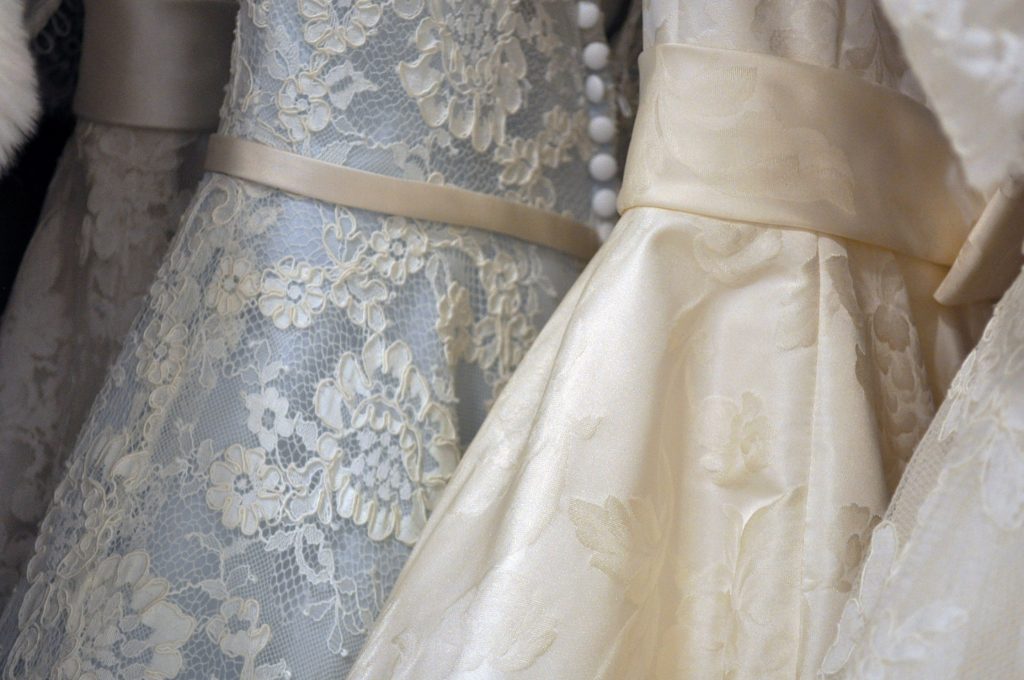 Every girl dreams of a perfect wedding and so does her mother. So, the big day of your little girl is round the corner, and you are occupied with all the preparations, rituals, managing the events, booking the best wedding photographer Portland has to offer, or a similar photographer closer to where you live, helping your daughter deal with cold feet, being her go-to person, and sharing stories with her from your experiences.
All of these things are crucial. Nevertheless, so are you. Amidst all the wedding shopping for your daughter, have you forgotten to select the dress for yourself? If your answer is yes, we are here to help.
The mother of the bride or groom dresses are designed remarkably to fit your choices. Whether you wish to have a simple wrap dress or you want to dance in the sequin gown, you can get everything you want.
If the bride's mother doesn't have the time to visit a store, she can purchase excellent dresses online based on the wedding type. Likewise, the mother of the bride can also use this guide to find her daughter that dream wedding dress for the big day. As fall is here, we have hand-picked some amazing dresses that will go with the fall wedding.
Let's have a look.
Mother of the Bride Dresses 2021 Fall Ideas
Streamlined V-neck Dresses
This fall, minimalism is going to rule the wedding season. Owing to the pandemic and mini-weddings, a streamlined V-neck dress is going to be in high demand. Well, the simplicity of such dresses cannot be denied. You can keep buying a flattering V-neck dress or a lace gown with heels to complete your mother's bride look.
You can find such amazing outfits along with different styles and colors here at AW Bridal.
What can be better than a surreal outdoor wedding and a good romantic gown? This fall, tea-length romantic dresses with different colors are going to be the talk of the town. Gowns with natural motifs or lace designs are surely set to steal the show.
You can find such a beautiful collection of tea-length romantic gowns in different sizes, colors, and sizes here at David's Bridal – browse now!
Welcoming back to the '90s, you will see more nostalgic square neck gowns in the fall wedding season. With minimalism added to the design and basic color, you can never go wrong with this one.
Whether you are looking for a lace floor-length or short dresses, these will make you look exceptional. Also, if you are wondering where you can get such dresses especially in the plus-size area, go here at Alicepub website and find each dress worth your dollars. You can also find plus-size dresses to flaunt your beautiful curves graciously.
Off-Shoulder Balloon Sleeves
Again, this is a classic style that can never let you down. Uber-stylish and elegant in its way, this design is perfect for your little daughter's wedding. With the right blend of colors and balloon sleeves, you can stand out from the crowd. Visit AW Bridal here to find beautiful and trendy mother of the bride dress options today.
In addition to these, you can also visit the Amazon store and look for premium brands to find the right mother of the bride/groom dress for you.
Conclusion
Selecting the mother of the bride's dress can be a little difficult as it has to be elegant and comfortable at the same time. Also, mothers should feel confident in it. So, look for a dress that feels right for you and doesn't give you a headache in the wedding chores.
We hope you liked our recommendations. For more such information, keep following us!