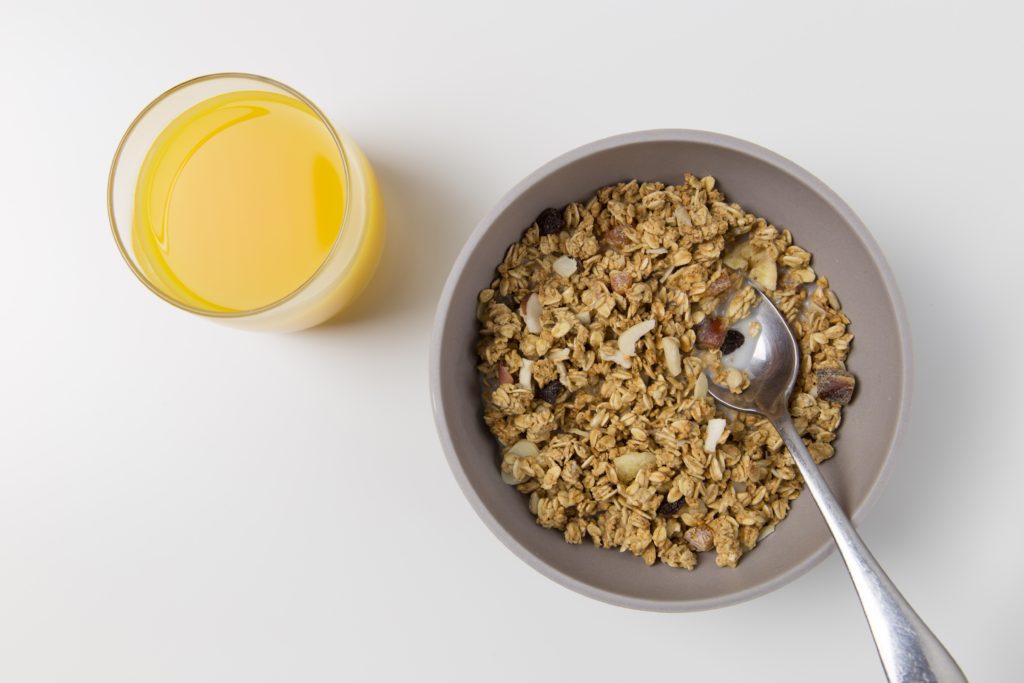 We all want to fuel our bodies with the best foods that we can supply ourselves with. At the end of the day, if we load our bodies with junk food, excess sugars, excess salts, saturated fats and overly processed products, we don't get the vitamins, minerals and other nutrients that we need to thrive. Plus, we also need to consider the aspect of nutrient absorption by our bodies. Although we may eat all the healthy food possible, our digestive systems may not absorb most of the necessary nutrients leaving us as depleted as before. Consuming cell regeneration supplements along with a wholesome, balanced diet can help increase the bio-availability and nutrient distribution to all the cells of the body, rejuvenating and recharging it to work best. Of course, the key to the perfect, balanced diet is to eat healthy foods in the right quantities. This will take a whole lot of meal planning. But when you're planning your meals, why not add a few superfoods in? These are foods that are particularly nutritionally dense and good for you. Here are a few to consider.
Steel-Cut Oats
Let's start out with a superfood that can get your day off to a great start. Oats are a great source of carbohydrates that slowly release energy throughout the day. Not only could eating oatmeal every day provide you with the energy you need to make it through to lunch time, but steel cut oats, in particular, are deemed a superfood! They are less processed than traditional oats and can, as a result, contain more fibre. Try topping your oatmeal with a few of the superfood berries below for a truly great breakfast!
Blueberries
Now, a great number of berries are often classed as superfoods. It can be hard to know where to start when choosing which to eat. So, let's start out with a relatively common and easily sourced superfood berry – blueberries. These berries are available in most supermarkets and greengrocers. As well as tasting great, they contain a whole lot of vitamins, phytochemicals and soluble fibre. The vast majority of us have tried blueberries in some form in our lives. These berries are versatile. You can eat them as they are, out of the packet and freshly washed. You can add them (as briefly mentioned above) to oatmeal or other breakfast cereals. You can bake them into cakes (sure, this isn't as healthy a way of eating them, but it is a way to incorporate them into your diet). You can try blueberry jams too. You may even want to try adding blueberries into a smoothie. They work particularly well in green smoothies or fruit smoothies.
Goji Berries
A less commonly eaten berry that has a whole lot of goodness packed into it is goji berries. Goji berries are a food that many of us wouldn't have even heard of all too long back. But nowadays, most health food stores and even some major supermarkets stock them. So, what's the big deal with these berries? Well, they contain vitamin A, vitamin C, fibre, iron, zinc, and other antioxidants. Something to bear in mind is that these berries have a pretty distinct taste. Try a small pack to try the taste and see if you like it. If you like them, you can eat them as they are. The majority of people, however, tend to add them into smoothies.
Acai Berries
A final berry to focus on for the time being is acai berries. These are generally lesser known, but they have experienced a surge in popularity over the past couple of years. These are the berries of social media influencers, who have been uploading pictures of Acai bowls and promoting their benefits. It's claimed that acai berries – the main ingredient of an acai bowl – can help to significantly increase the levels of antioxidants in your blood. Find these beautiful berries in health food stores.
Prunes
Prunes are a great health food that's most commonly associated with laxative effects. But eaten in moderation, prunes can be extremely good for you without wielding this side effect. Prunes are actually just dried plums, making them a brilliant source of polyphenols. Polyphenols can help to significantly improve the health of your bones. They can even help to increase your overall bone density. An alternative to simply eating prunes is to drink prune juice, but make sure to clean your teeth thoroughly if you opt to consume prunes this way, as prune juice – like other fruit juices – contains a lot of natural sugars.
Kale
Kale has seen a huge increase in popularity over recent years. Not too long ago, few people ate it. But now, it's available in pretty much any supermarket or food store. Kale is a brilliant leafy green that can fit in well with a wide variety of meals. Whether that's a roast, with a pie and mash, in a stir fry or with anything else. Kale contains vitamins A, C and K. This is also a particularly great source of plant-based calcium. If you follow a vegan or vegetarian diet, eating kale can help you to get plenty of calcium into your diet in a seamless way.
Sunflower Seeds
We all know that seeds are good for us. But not enough of us actually incorporate them into our diets. Now, there are countless types of seeds out there, but for now, let's focus on sunflower seeds. These seeds are packed with both monounsaturated fats and polyunsaturated fats, which are important for your body's functioning and wellbeing. Try snacking on resealable packs of sunflower seeds. If you find this unsatisfying, you can simply throw them in a smoothie or sprinkle them over your oats or cereal.
Flaxseed
Sunflower seeds aren't the only seed to feature on this superfoods list. Flaxseed is another great option for those looking to benefit from seeds in their diet further. Flaxseeds are a great source of plant-based omega 3s, making them a particularly great option for vegetarians and vegans again. They are often milled and have a loose, powdery texture, ideal for stirring into yoghurts or smoothies.
Avocados
Avocados have skyrocketed in popularity. Nowadays, you can see avocados almost everywhere – on notepads, on t-shirts, on stationery – the list goes on. But how about adding them into your diet too? There are so many delicious ways to eat avocado – from guacamole dip to avocado on toast, sliced avocado in salads or countless other recipes. Avocados are pretty great when it comes to potassium. When we think of potassium, we often think of bananas, but avocados actually contain more!
Olive Oil
If you cook with oil, try using olive oil where possible.While we often think of oils as unhealthy, olive oil contains a whole lot of monounsaturated fats which can help to improve your overall health and wellbeing. You can also find vitamins E and K in olive oil, helping your body to repair from oxidative stress!
Green Tea
Let's finish off with a drink. Green tea is a great hot drink that contains bioactive compounds, such as catechins, which prevent cell damage in the body. It does have a distinct flavour, but it's one that many people grow to love. Try it with a spoonful of honey for added sweetness. You can also get plenty of flavoured green teas to make the tea more palatable. Berries, lemon, pear, apple… the list goes on!
Additionally, you might also want to know that organic green tea (similar to Organic Loose Leaf Tea in NZ) is sometimes used as a weight-loss tea by many! By increasing the metabolism of the body, it reduces body fat at a faster rate, thus aiding in weight loss.
Of course, there are many more superfoods out there. But for now, the list above should give you some great ideas to incorporate into you and your family's diets. Get the ball rolling when you next take a trip to the supermarket by adding some of these foods and ingredients to your basket! They can make all the difference to your overall health and wellbeing and will also help your family to eat a more varied and enjoyable diet t