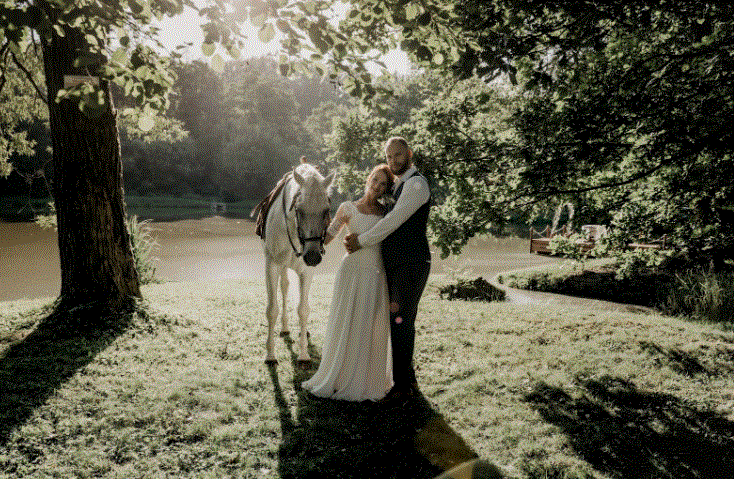 Image by Victoria Priessnitz on Unsplash
Taking pictures with horses is an outstanding way to spend time among graceful animals. You'll definitely get positive emotions as well as wonderful photos that will spruce up your collection. Such a photoshoot is perfect for those who are into something romantic and unique. Don't miss the opportunity to saturate your life with new impressions!
Thus, we'd like to outline what crucial aspects you have to consider when planning a photoshoot with a hooved friend.
Get a Horse
The first and most important question is where to get a horse suitable for a photoshoot?
You can contact either local ranches or private horse owners nearby. If you don't have enough experience and useful contacts in your area, then just surf the Internet to look for horse clubs. Most of the stables provide their horses for photoshoots. Who wouldn't want to show off their magnificent companions to the wider audience?
Getting ready in advance is a top strategy, which is a time-saver. Don't neglect to prepare the little friend and you will be praised with jaw-dropping photos.
Taking pictures with a dirty horse that cannot stand still for a minute seems dreadful. Therefore, make sure you clarified all the details before photography. It's even better to visit the ranch beforehand and check everything out on your own.
If you have an important commercial shooting, then these measures will definitely not be redundant. Don't forget to pay attention to the animals' well-being. They must be kept clean, well-groomed and fed. Besides, the tack gear like a horse bridle and saddle should be neat.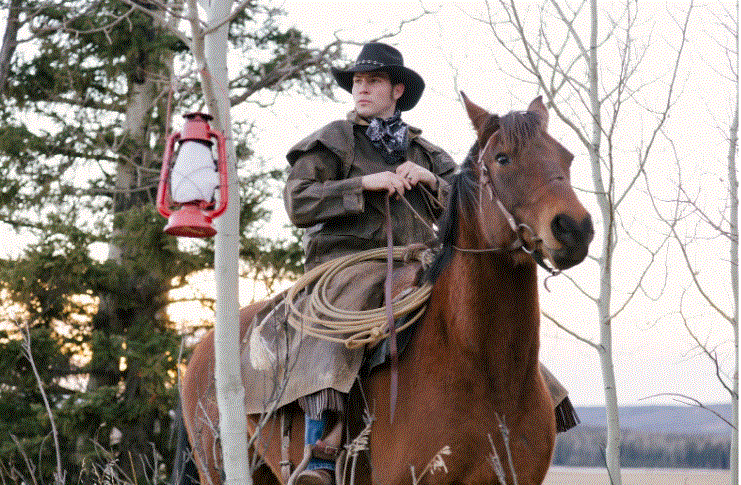 Image by Priscilla Du Preez on Unsplash
How Much Does Horse Photography Cost?
The cost of renting a horse can vary greatly. The average fee ranges from $300 to $500 or even higher. But keep in mind that this service includes not only renting a horse but also preparing it for the photography (cleaning, combing the mane, choosing fancy apparel). Besides, an instructor is needed, who will be present at the shooting to handle the animal.
Get Ready for Unexpected Moves
What can you expect from an equine photoshoot? There's an important point that you have to remember – a horse is not a dummy but a living creature. It's a full-engaged participant of the shooting with its own thoughts and desires.
Be ready that the tailed friend will move around, and not always in the direction you need. That's why you need an experienced horseman who will tackle the problem and put the horse in the place you want. He can make the horse nod its head or suddenly lean the model's dress.
Apart from that, a horse may be frightened by props like smoke or lights. Thus, discuss all the photoshoot-related items in advance with the horse owner. A calm horse with experience of taking pics will be likely to be picked for you. However, notice that no one can predict the behavior of an animal in a situation that is new to them. So there's a chance that an extremely extravagant idea will have to be postponed.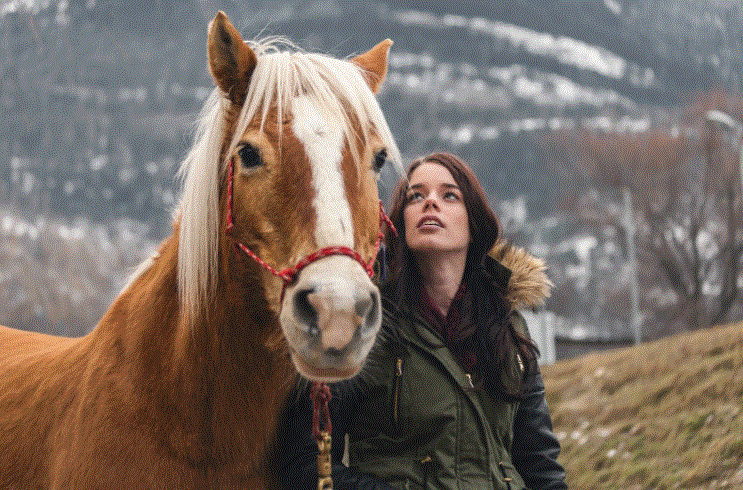 Image by Raphael Andres on Unsplash 
Bond with Your Partner
In order to get top-notch images with a horse, it's necessary to make sure you interact, accompany, and complement each other. This is not an easy task but it's worth your effort, no doubts.
Here are the main aspects you should focus on while taking photos of a four-legged companion:
Do NOT leave the horse as it is. As it was mentioned above, a professional horse trainer is excellent at handling his animal and he'll be able to position the horse in the way you need. You can designate a specific spot where you want to place your models as well as ask to turn the horse's head in the desired direction, get the neck higher or lower, take a step forward or backward, etc.

you can think of possible poses in advance but do NOT forget to improvise a little. Try to

communicate with the animal

, pet it, or give a horse treat. It's recommended to ask the horseman what food is allowed to the companion. These simple actions help to get rid of the tenseness and evoke sincere emotions. Thus, you will end up with spellbinding shots and a new tailed friend.
The Bottom Line
Horses are extremely kind and sensitive by nature. Bonding with them stirs up only positive emotions that stay with you for long. Taking a photoshoot is a tremendous idea as a gift or a part of a riding vacation. Think wisely over the details and you'll get stunning memories for the rest of your life!