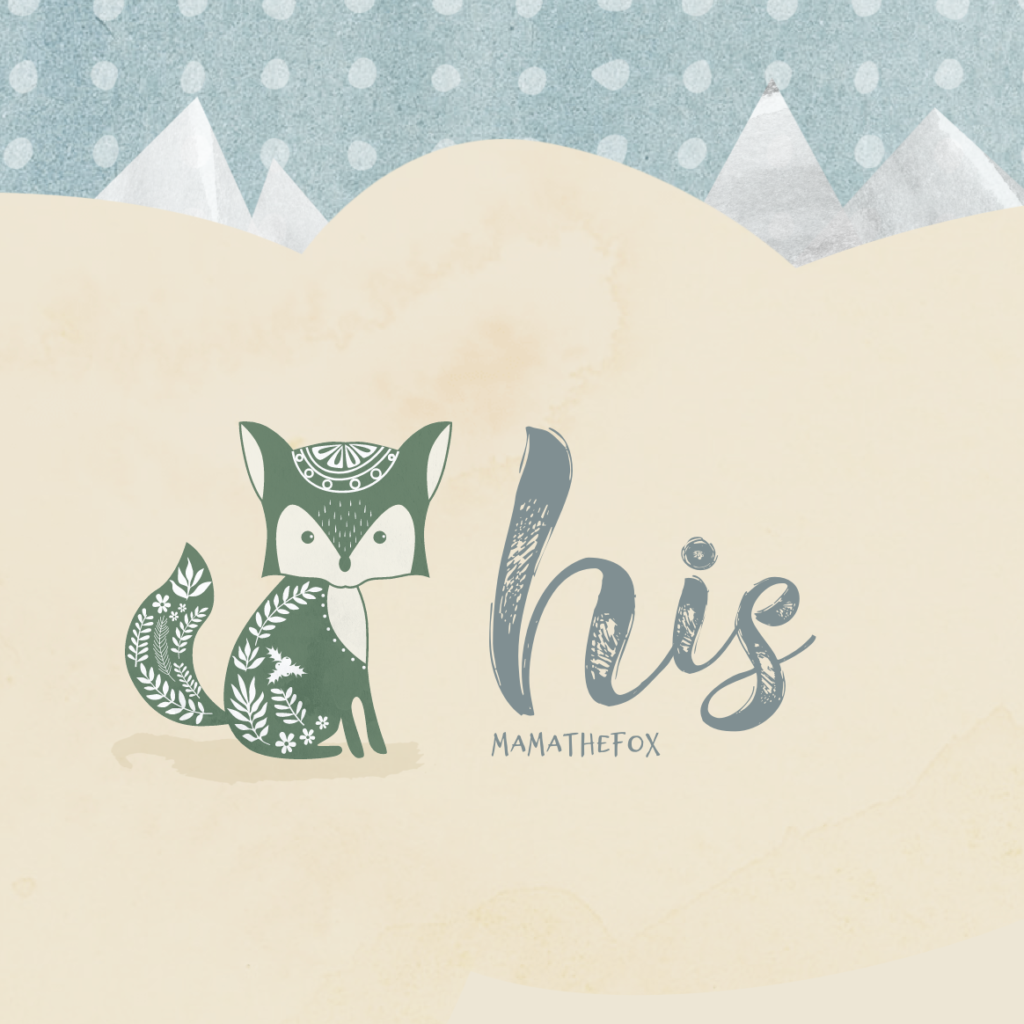 Heating Wrap For Shoulder And Upper Back
Winter days get long, holiday stress builds up, exhaustion hits, and our bodies adjust…not always in the best way.  So what better way to unwind and relax than with this shoulder and upper back wrap from Sunny Bay. It offers therapeutic pain relief with convertible heat or cool therapy. To warm this neck wrap up you simply place it in the microwave for 1 minute, for cool place in the freezer.  The weight of the flax seed filled bladder is soothing, and the soft fleece cover is easily washable. You can use it on not only your neck and shoulders but around your knees, feet, hands and other body parts. Its pain relief that works. All Sunny Bay gift will give the men in your life the comfort they deserve.
Chiropractic Neck Pillow 
Holiday travel can take a toll on the body and mind. The Sunny Bay neck pillow is specifically designed to be more narrow and softer at the cervical area to easily fit in the small space between your neck and the head rest in the car or on airline seats. It provides stronger and taller side support compared to most traditional pillows. The pillow's enlarged chin rests provide forward support to prevent head-nodding while you nap in the up right position. The zipper opening allows for easy adjustment of the filling material depending on your personal preferences for comfort. A carrying case is also included to keep your pillow and germ free while transitioning locations. Sunshine Pillows is the perfect gift for those family members traveling near and far this season.
mpix – Custom Sports Memory Mate 
Do you know a father who is a huge supporter of his children's sports? Loads of dads thrive on watching their children grow and strengthen their love of the game. This holiday give the sports dad a gift they are love and appreciate all year with the custom sports memory mates from mpix. There are a ton of templets and sport options to choose from.  Just upload your athletes photos and customize the print in minutes. They even offer baseball card options so you can keep them in your wallet and easily have at their office. Check out the magazine covers too in the link below. Use code mpix2520 for a 25% discount

Rengora – XL Body Brush
While not all men like to pamper themselves, they all can appreciate a nice shower. Rengora's XL Men's Body Brush is a great gift for any guy. It helps scratch and clean their backs in all the places you cant typically reach. It is easy to use in and out of the shower. Inside it helps clean and exfoliate, when used dry out of the shower it is great for some back scratching and removing dead skin cells. It is made with natural boar bristles that aim in the removal of dead skin which leaves it feeling soft and smooth. It comes in a nice package, making it easy to gift without the trouble of wrapping. Check it out on Amazon through the link below.
 Eggtronic Laptop Power Bank
With our busy lives we often run out of time to stop and charge our electronics. Often we dont even have time to find an outlet to stop and charge, but need to get moving. By using a Eggtronic Power Bank you can change on the go. Eggtronic Laptop Power Bank lets you recharge up to three devices simultaneously through its three ports: 45W USB-C Power Delivery, USB Quick Charge and standard USB 2.1A. The generous 20,000mAh battery capacity equals 4-8 charges for your smartphone, 3-5 charges for your tablet or 1.5 charges for your laptop. Its stylish design gives you a luxury feel. This will be a perfect git for any guy this year.
drift – Rove Vent Freshener
Do you know a guy who is in his car a lot? drift is a new product that any guy would love. It is a simple air fresher for your car that is made with essential + fragrance oil blends, get real scents delivered when you need them. drift is the last air freshener you will ever have to buy. Simply choose your scent (pumpkin bourbon, bloom, grove or teak), try it risk free (free shipping on all subscriptions) and never run out (customize your delivery frequency, switch your scent anytime, stay fresh, always.) First, pick your frequency of delivery and look forward to the best day of the month (or week, it's up to you!) freshness guaranteed, add, swap or cancel anytime.
Woodies
Life is better on the beach! And if you can't get to the beach, well pretend you're there! Woodies promotes that carefree laid back feel while keeping you cool and stylish! The classic Each pair is completely unique and has its own wooden striations. The lightweight walnut wood offers a comfortable fit that is durable and sturdy at the same time. The lenses are specially designed so that they are both dark and polarized, offering 100% UVA/UVB protection even in intense lighting conditions. We found these sunglasses to be perfect for a day at the lake or on the boat, especially since they float! These glasses are stylish, durable, and natural. Each pair includes a durable wood display case, a microfiber lens cleaning cloth and a wood guitar pick!
Marvel Villainous
This is the perfect game for your favorite Marvel fan, with a twist. You are the villain…a Marvel villain; Thanos, Ultron, Killmonger, and so many more loved characters. Use your dark powers to face off against Earth's Mightiest Avenger Heroes. With eye catching graphic comic book art, this game will have you geeking out! The replay value is excellent as the difficulty can be adjusted, and playing as different villains gives a new viewpoint.  This game is great for 2-6 players who are 10 years or older. Be the first to achieve your villain's devious objective and you win! Check out the rest of Ravensburger award winning games that bring friendly competition to any party or gathering.

Groove Life

The Groove Life Groove Belt is such a good gift for any many on your list. Uniquely featured, this belt has a snap technology that uses neodymium magnets. These magnets are super strong and have a snap-like technology that allow them to latch instantly. This magnet and A380 aluminum make up the buckle of the belt. An anti-flap security feature is designed to tuck the excess end neatly behind the belt. The stiff technology allows the belt to stay in place while also being flexible. There are lots of different colors and styles available with the Groove Belt. Check them out!
HALOLIFE – HALOmask
With mandatory mask wearing we are all trying to find the right mask for us. Some like certain materials, others like certain colors – but the main factors are 1) Does it work? and 2) Does it fit right? We all know some people who have larger faces and chins – leaving them not fully covered, or covered but not comfortably. If you know someone who fits in this category then you have to tell them about HALOmasks. These masks come in 4 sizes, small, medium, large and extra large. They feature the following: Includes 1 replaceable HALO Nanofilter™ good for 200+ hours. Learn more. Replaceable latex nose pad prevents fogging and air leaks. Chin wrap provides an air-tight seal, even with facial hair & beards. Super-breathable poly-blend outer material (80% Polyester, 20% Lycra). Soft moisture-wicking Bamboo lining is ultra-comfortable, even for long wear and an adjustable embedded nose clip and ear-loops make a perfect fit. Check out all the styles they have for sale by clicking the link below.
Shlocker Shower Caddy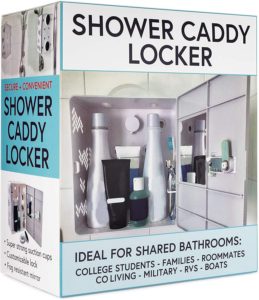 The Shlocker is the ultimate gift for anyone on the move. This innovative shower caddy has all the "bells and whistles!" With commercial grade suction cups, the Shlocker can hold up to 40 lbs of toiletries, insuring all your favorite products are included. Modern and aesthetically pleasing holes are designed for drainage and air circulation, while still not compromising security. Products inside the Shlocker are kept safe with a 3 number combination lock; your toiletries are are safe in public bathrooms, dorm rooms, or co-living arrangements. Inside the shower caddy a fog resistant mirror is placed for easy shaving and grooming. The Shlocker is the perfect gift for your nephew in college, family friends with a house on wheels, or parents protecting their little ones.
Joie Domi's Inflatables
This year, decorating outside has been one of the main ways to keep the holiday spirit alive! Joie Domi's fun inflatables are a welcome sight. With a vast collection, Joie Domi's has an inflatable to meet your holiday style. Light up your yard with Santa, a snowman, pandas, penguins, gingerbread men, dinosaurs and more! Inflatables range from 5-10 feet tall and are sure to make a statement. Led lights make sure the inflatable is fully lit and easy to spot! Inflatables are very easy to set up and easy to deflate for storage. Don't miss out on this perfect Christmas indoor or outdoor home decoration! 
Andar Wallets
Click here to purchase