They say home is where the heart is, but is your house more hectic than heavenly? Moving house is a very stressful process. Maybe your property was on the market for ages and you didn't think you were going to be able to sell it. Maybe you went to theeasyhomebuyer.com and sold it in 5 days. Maybe you've moved out of a rental. Whatever your circumstance, it's important that you make your house feel like home as soon as possible. Here are some tips to turn your house into a haven.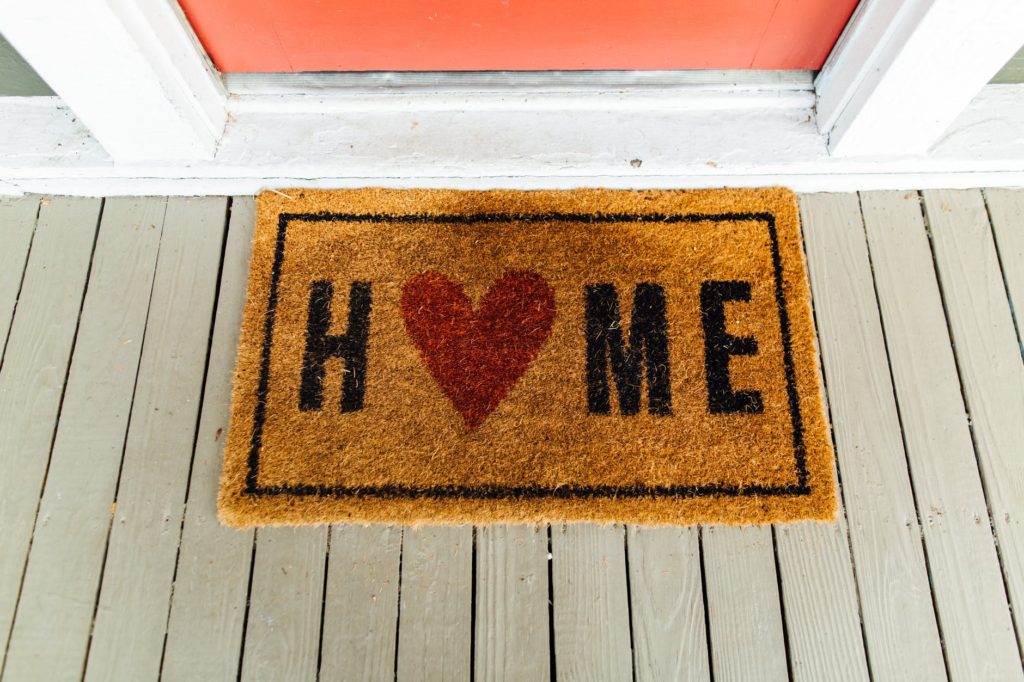 Image credit: https://www.pexels.com/photo/brown-home-printed-rug-beside-door-2949992/
Decluttering, cleaning and tidying
Clutter can look unsightly, and it can also contribute to increased stress levels. If your home is a mess and you feel like there is stuff everywhere, you might struggle to relax. There's also the problem of wasting time trying to find things you want. Decluttering and tidying might not be the most exciting activities, but they can make a huge difference to the aesthetic of your home and your wellbeing.
The key to a successful decluttering operation lies in organization. Adopting a methodical approach will enable you to tackle the job efficiently and effectively. Go through each room in the house, taking care not to miss drawers, boxes or cupboards that tend to attract miscellaneous items. Create a series of piles in each space by sorting out what you want to keep, what you want to throw away and what you could sell or donate. Once you've got rid of the items you want to get rid of or to donate to charity, find a home for the possessions you want to hold onto. If you have a shortage of storage, it's worth having a look online or taking a trip to a home store and exploring new products and storage systems. From inexpensive tubs and crates that are ideal for children's toys to chic shelving units for living rooms and bedrooms, you can find practical solutions to keep clutter at bay.
When you've finished decluttering your home, and you can see the floors again, make it your mission to keep each room looking tidy and clean. Polish surfaces, vacuum and mop floors and deep clean the kitchen and bathrooms. Keeping your home clean and clutter-free will reduce stress, maximize space and lower the risk of accidents and pest infestations.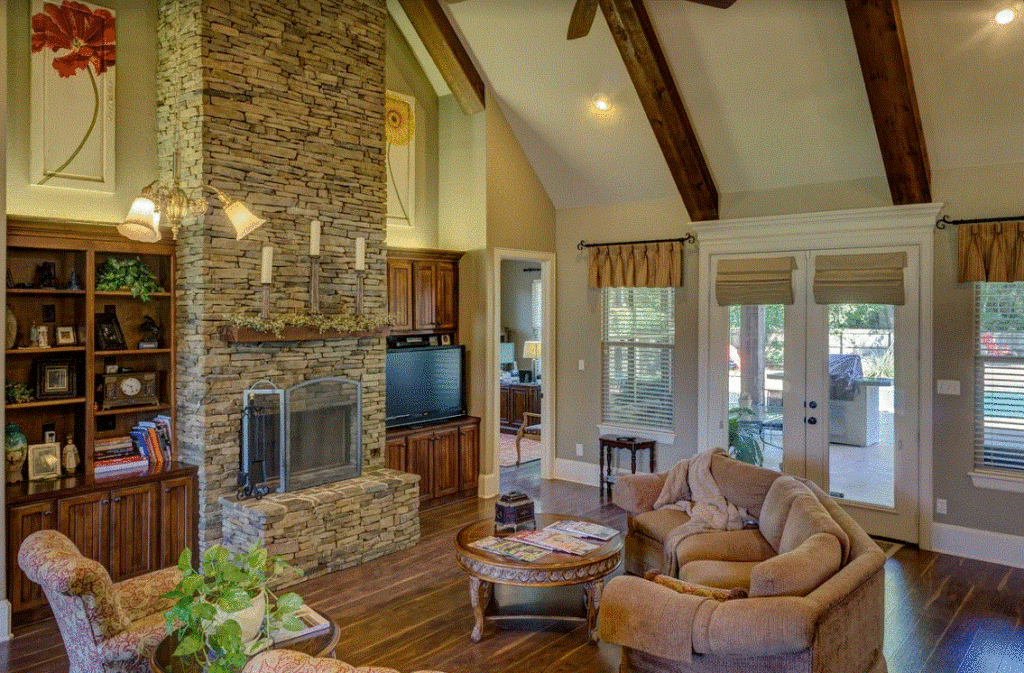 Image from https://pixabay.com/photos/living-room-fireplace-interior-room-2046668/
Home security
Most of us assume that our homes will never be targeted by thieves, but there are no guarantees. Statistics suggest that there are over 2 million burglaries in the US every year. It's not always possible to avoid being targeted by opportunists, but there are measures you can employ to lower the risk. Installing deterrents is one of the best ways to make your home less appealing to thieves who are deciding which property to break into. If you have cameras or an alarm on the side or front of your home, you have CCTV, or your home is surrounded by a fence or protected by electric gates, for example, the project becomes much more complex and risky. Thieves would rather opt for a property with no visible deterrents. So now is the time for you to check out a website like fwfence.com to get your home protected.
If you don't already have a camera or an alarm system in place, it's wise to explore your options and think about taking extra security measures. You could equip not only your home, but also yourself, to face any potential threats that could cause disturbance or damage. Be it burglars or unwanted wild animals, owning a shotgun could be one way to deter them from entering your property. However, ensure that you are aware of gun laws wherever you reside and that you can also handle a weapon as safely as possible. Do your research using online resources here and on other informative websites before you buy a shotgun to protect your home. Further, there are some very sophisticated, innovative products on the market, including cameras that link to your smartphone. Browse websites, read reviews, and compare features. Some products and systems may suit your requirements and your budget better than others. Once you've decided on the innovations you want to purchase, it's a good idea to search for experts to get your system up and running for you, like a firm that specializes in Nest Smart device installation. Hiring professionals enables you to eliminate the hassle of setting the product up, and you can also learn how to adjust and program settings to suit your needs. With many modern gadgets and gizmos, you can use your phone to monitor your home when you're not in and to receive updates and alerts.
As well as fitting deterrents to lower the risk of break-ins, it's also crucial to avoid leaving windows and doors open and to make sure your social media accounts are set to private. If you're posting photographs or tagging yourself in exotic locations, thieves will know that you're not at home. Leaving a car parked in the driveway and asking your neighbors to collect your mail can also help to create the illusion that somebody is home.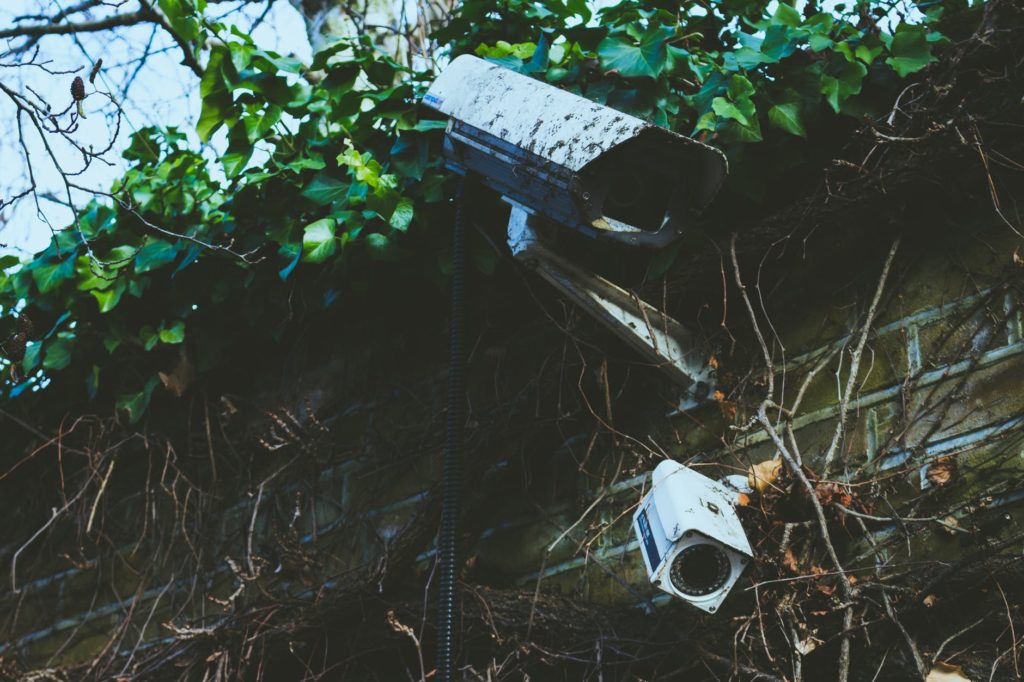 Picture by https://www.pexels.com/photo/brickwall-camera-cctv-dirty-354062/
Creating tranquil zones
Many of us lead frantic lifestyles, and we often crave downtime. If you have a demanding job, you work long hours, or you're raising kids, it's so important that your home affords you the space you need to relax and unwind. Creating distinctive zones enables you to design a home that is practical and functional, but also serene and calm. Away from the hustle and bustle of the family kitchen and the playroom, use a spare room, an attic or even the landing to establish a sanctuary to read, listen to music, draw, write, paint or simply lie back and chill out. To add ambiance and induce relaxation, choose soothing tones and colors, add soft furnishings and low-level lighting, use diffusers or scented candles and finish with flowers or potted plants.
It is particularly important to ensure your bedroom is a quiet spot to retreat to after a busy day. Your sleeping environment has a significant impact on sleep quality. To make your bedroom more relaxing, choose neutral colors or soft pastels, avoid clutter and mess, opt for soft lighting and use blackout blinds or thick curtains to ensure total darkness when you turn out the lights. Before you go to bed, get into the habit of spending at least half an hour doing something that makes you feel calm. It's beneficial to get your body and mind ready for sleep and to set a time for going to sleep and getting up in the morning so that your body clock adjusts.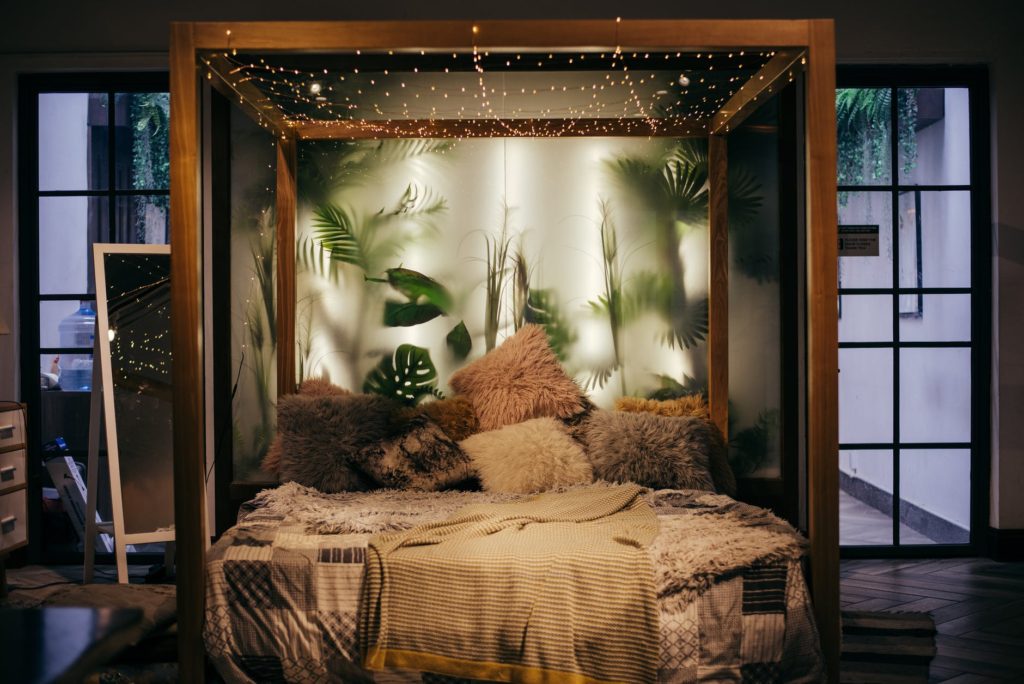 Image source: https://www.pexels.com/photo/string-lights-hanged-on-bed-frame-1329711/
Reducing the risk of accidents
Some accidents are inevitable, especially if you have young children, but often, our homes harbor hazards. Damaged flooring, obstacles on the stairs, hidden steps and slippery floors can all increase the risk of trips and falls. If you have small kids at home, use stair gates to prevent them from tumbling down the steps and make sure you keep dangerous items, for example, medicines and cleaning products, in locked cupboards. It's also essential to be mindful of the risks of house fires. Keep a close eye on the stove if you're cooking, use fireguards if you have a fire roaring on a chilly day, and turn appliances off at the socket when you're not using them. Avoid smoking indoors and invest in a fire blanket and a small fire extinguisher. If you don't already have smoke detectors on every floor of your home, now is the time to buy and install new devices. You could even consider calling a company out for fire modelling services. That would allow you to see where a fire would be likely to spread in the house, helping you to create a safer escape route.
If you have children or pets, it's essential to consider potential risks outside your home, as well as indoors. Fence off ponds and pools, secure fences and gates and avoid using pesticides or gardening products that could pose a risk to animals. You should also check the condition of paving, patios and decking on a regular basis and repair or replace broken or damaged planks or paving stones.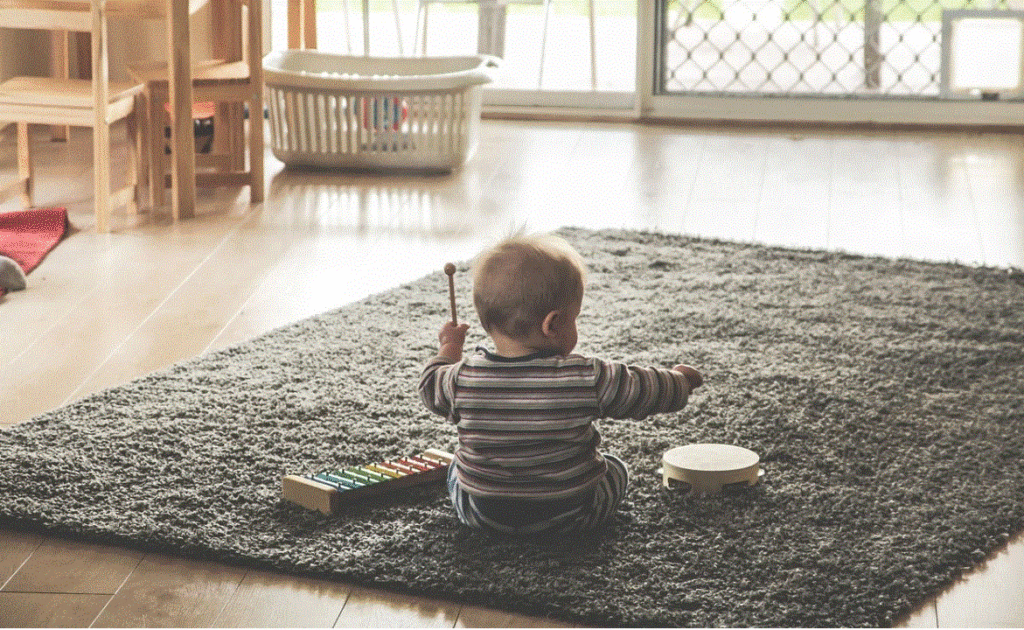 Image courtesy of https://pixabay.com/photos/music-kids-children-play-xylophone-818459/
Making the most of outdoor spaces
Many of us enjoy spending time in our gardens, and studies suggest that being outside in the open air improves mental health and wellbeing. If you've had a stressful day, or you're tired, it's wonderful to be able to get out into the garden, enjoy the evening sunshine and breathe in fresh air. Even if you only have a small yard, you can create an attractive space that provides a base for recharging your batteries and spending quality time with your family. To cater to the needs of children and adults, it's a fantastic idea to section off parts of the garden or yard. Kids love growing plants or vegetables, playing games and having space to get their toys out and splash around in a paddling pool on a sunny day, while adults can benefit from peaceful spots to kick back and relax and social spaces to dine al fresco and catch up with friends. You can use different materials, for example, turf or astroturf, bark chippings, paving, gravel and wooden decking to separate areas and add furniture and accessories to inject serious style. Think free-standing lanterns, rattan chairs, blankets and cushions for the grown-ups and colorful beanbags, floor cushions and hammocks for the kids.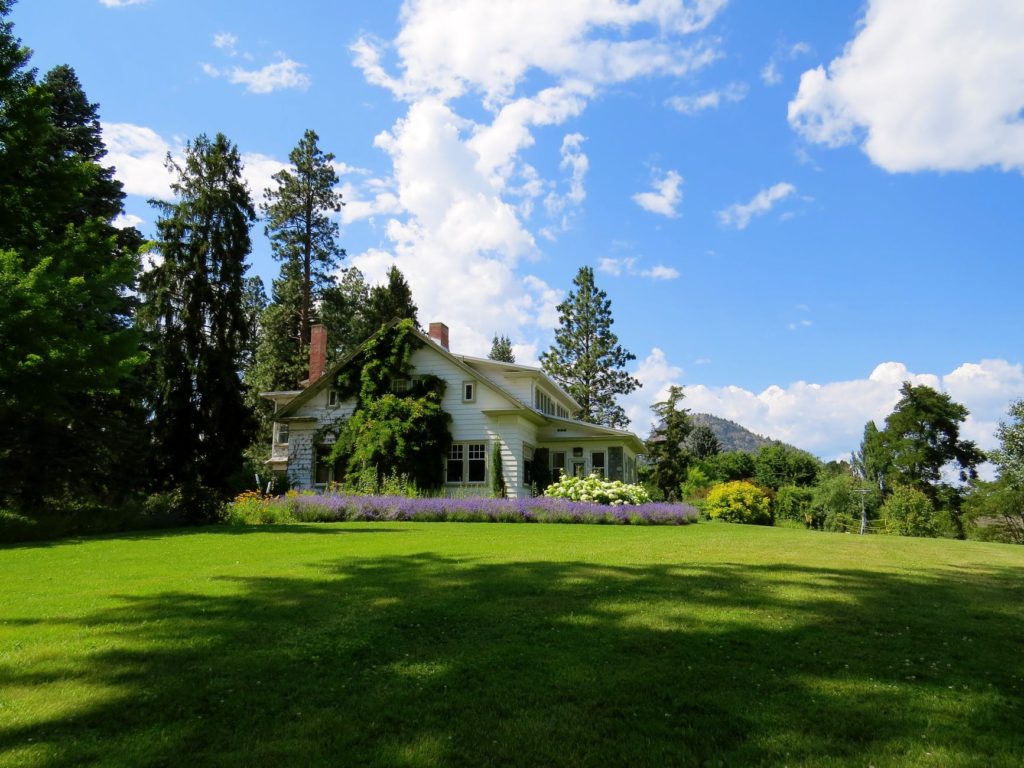 Picture via https://www.pexels.com/photo/house-surrounded-by-green-grass-below-clouds-and-sky-226407/
Is your home a heavenly haven, or is there work to do to create a tranquil, safe retreat that makes you feel comfortable and relaxed? If you're looking to turn your house into a serene spot that is perfect for family life, there are several things you can do to enhance safety, reduce the risk of accidents and prevent break-ins, as well as steps you can take to promote mental wellbeing, enjoy spending quality time together and create the right ambiance. Securing your home, decluttering, cleaning and removing hazards can all help to keep you safe, while setting up peaceful areas, making the most of your outdoor space and designing soothing bedrooms will enable you to relax and enjoy every moment you spend at home.