Kids love playing with tablets and cell phones, anything with an interactive screen really.
My kids are no exception and beg for screen time…but how can I know what they are accessing is safe?
PBS

, a trusted brand to me and many others, has done the dirty work and created a table that is kid safe and super fun to use.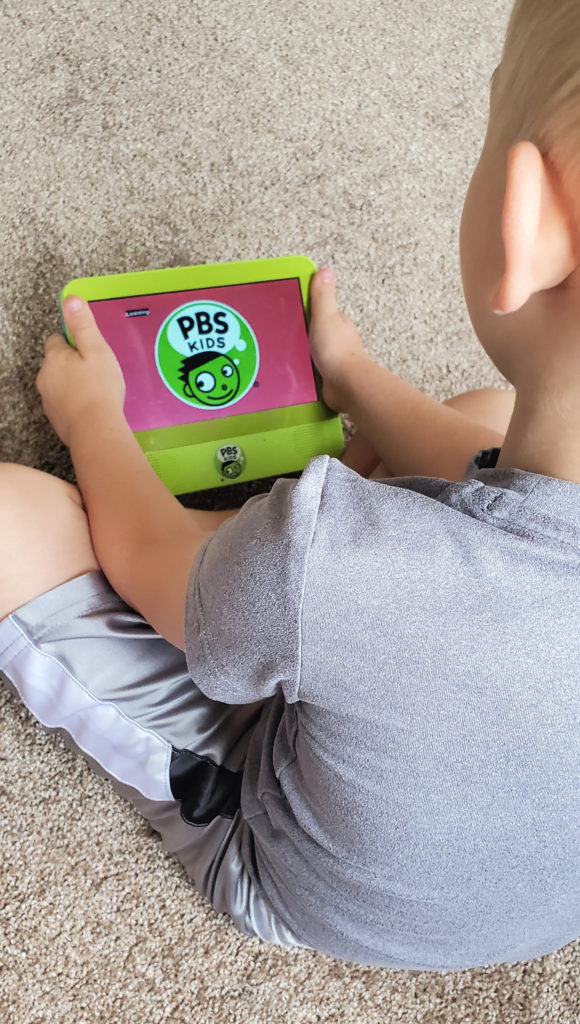 The Playtime Pad DVD Combo is our new favorite tablet. This tablet comes preloaded with over 23 educational games and 120 video clips, songs, and music videos that all teach reading, math, and more. It is a 7 inch Android tablet that is locked down with parental controls, which allow you to customize your child experience
With 2 kids this tablet is amazing because it has sign in features for both kids. They just touch their Icon image and their experience begins.
Being an Android tablet it does have Google Play, allowing you to download more apps if you so choose.
On the main screen you will find the PBS Video app, PBS Games app, Sing-A-Long, Paint Box (kids can create fun images with color tools and stickers), Wallpaper, DVD Player and Gallery.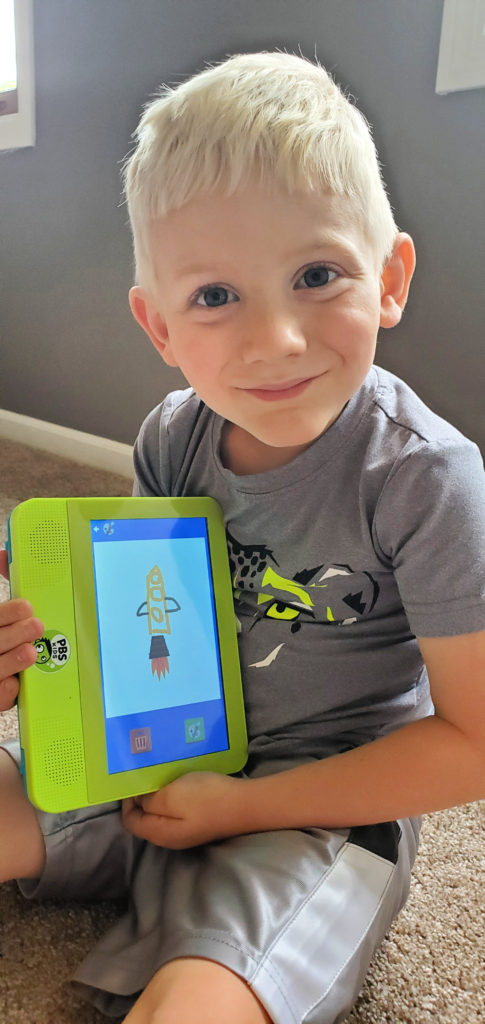 This tablet is such a joy with the built in DVD player. This way when you are driving, flying in a plane or at a location without wi-fi you can simply watch a DVD instead of using apps that require internet connection (some apps on the tablet no not require internet, other's will). This is DVD player, not a Blue-ray player, so be sure to use the DVD formatted disks.
The Playtime Pad comes with a complimentary DVD of PBS Word of The Week – a fun way to expand vocabulary.