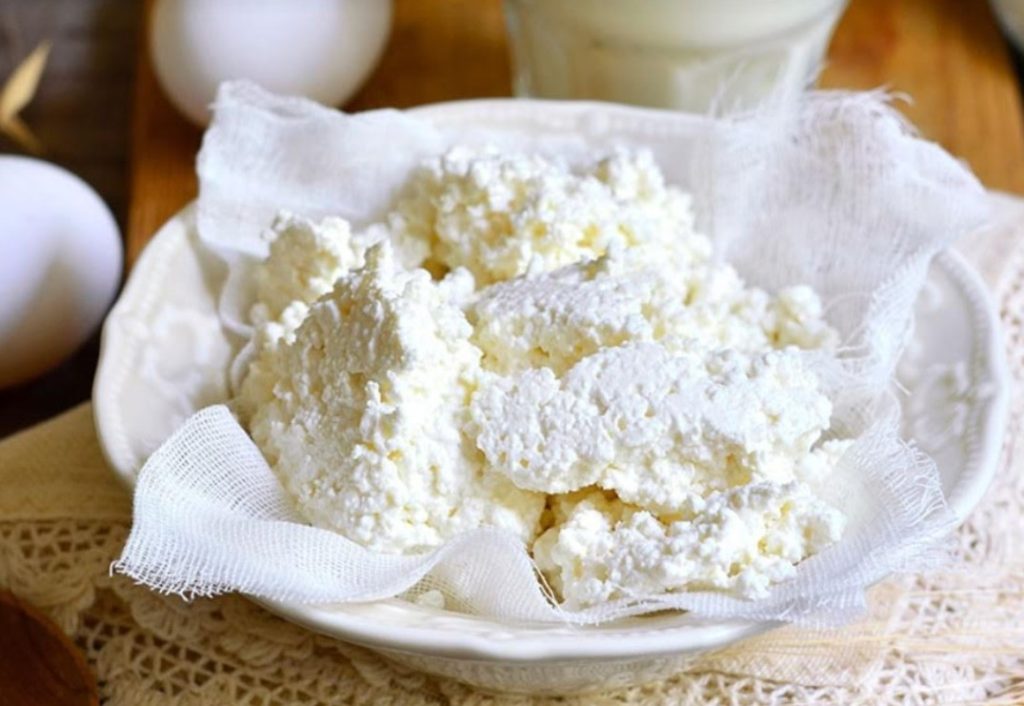 You can easily make some of the best cheeses using ingredients you already have in your home, and in very little time too.
Cheese is so many people's all-time favourite food to eat, and most are unaware they could easily whip up a batch in their own kitchen, and get an end result that is just as delicious (and even fresher) that their preferred store brand.
Most likely, the ingredients and cheese making equipment you need to make a batch of homemade cheese are already in your kitchen or store, and all you need is a recipe and an easy step-by-step guide to making the cheese of your dreams.
What you will need;
Milk

Vinegar/ lemon

Salt

Seasoning (optional)

Strainer

Cheesecloth
Step 1
Decide on the kind of cheese you will like to make. For simpler, easy and less time consuming variations, you can whip up a batch with the above listed ingredients. But, for more complicated cheeses, some require culture and rennet. In that case, you need to know where to buy rennet.
However, for easy homemade cheese, you can follow this recipe.
Step 2
Grab the milk you want to use to make this easy, homemade cheese. You can use almost any kind of milk, but you absolutely must stay away from ultra-pasteurized milk, as its components do not allow it properly form curds. Raw milk is usually the best option, but any brand of pasteurized milk will always give a good enough result.
Step 3
Heat your milk in a pot over medium heat, and allow it to boil. Don't forget to constantly check on and stir your milk so it does not burn. Stir constantly and allow to completely boil.
Step 4
Here is where the make or break in your cheese making plan. Once your milk has been brought to boil, reduce the heat from medium to low, and add a measurement (depending on the quantity of milk) of acid – lemon or vinegar to the boiling milk, while still stirring the mixture. It should cause an immediate separation of curds and whey (yellowing liquid). This means that the acid is properly curding the milk. If due to some reason, the curdling does not happen, add some vinegar (little by little), until the separation occurs.
Choosing lemon or vinegar is mostly a variation according to taste preferences as lemon may add a more citrus, tangy flavour to the cheese; although, vinegar is the more predictable, easily controlled choice.
Step 5
Once the curds are separated, you are well on your way to having your perfect homemade cheese. Now, you have to pour the mix through a strainer, and allow the whey drain away – you can keep this whey to be used later for other use. Rinse the curds under s rush of cold water, and drain thoroughly.
Step 6
Now, you can season your cheese just as you like. If you prefer simple, unflavoured cheese, you can simply add two teaspoons of salt, or add some more seasoning to spice things up a bit.
Step 7
After seasoning your cheese to your taste, you can wrap the cheese in a proper fabric (cheesecloth is recommended, but any cotton t-shirt would do). Let the wrapped cheese sit for about two hours, and then move it to the refrigerator.
Step 8
Store your cheese in the refrigerator, and remember to consume within a week so it doesn't spoil.
You can now whip out your homemade batch of cheese to eat as you please when you are too tired to make the drive to the store, or when guests come over and you want to show off your cooking skills.
Disclosure of Material Connection: This is a "sponsored post." The company who sponsored it compensated me via a cash payment, gift, or something else of value to write it. Regardless, I only recommend products or services I use personally and believe will be good for my readers. I am disclosing this in accordance with the Federal Trade Commission's 16 CFR, Part 255: "Guides Concerning the Use of Endorsements and Testimonials in Advertising."