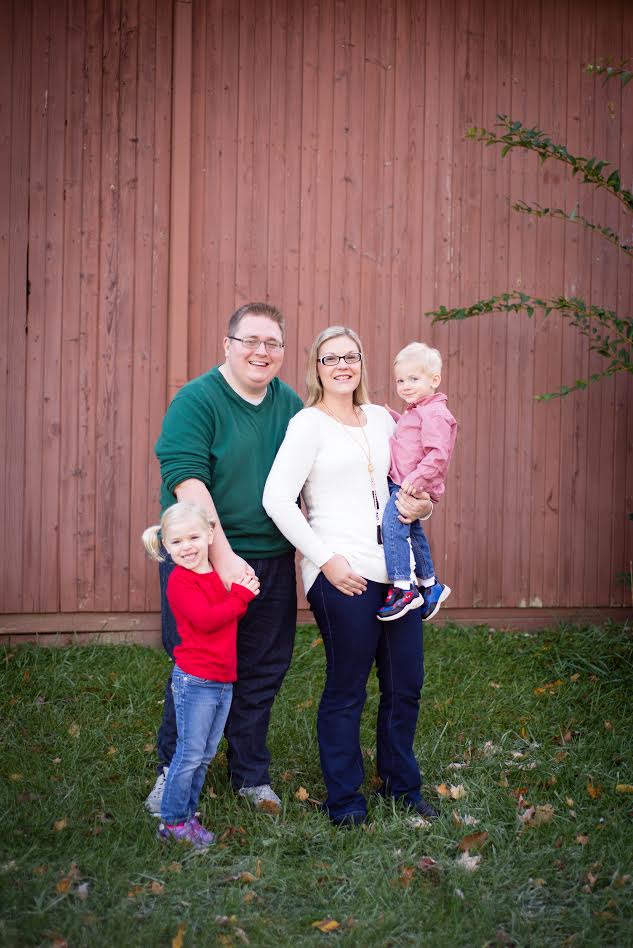 Bio:
Danielle Fox aka MamatheFox: Christian, blogger, mother, wife, social media influencer, resident of the greater Cleveland area, and creator of MamatheFox.com. Her lifestyle and parenting helps busy mothers, cooks and all readers alike keep up with what is hot and new on a local and national scale.
Danielle was a professional saleswomen before retiring to be a stay-at-home-mom and blogger. Leaving the work force never stopped Danielle from selling, she jokingly claims that "sales is in her blood". Her friends tease that she is an "enabler" do to her ability to excitedly convince them into purchasing the product she is in love with. If she is passionate about a service or product she will happily tell the stranger in the aisle next to her at Target or her local grocer.  Seeing them place that item in their cart give her the adrenaline rush others get from running.  If you get Danielle to fall in love with your product, others are sure to follow.
Danielle focuses on being as natural and as organic as she can. From food and drinks to housewares and toiletries, she strives to be live a Simple Green kind of life. Danielle has her focus on travel, parenting and food. She is always honest, straight forward and generally pretty silly.
Contact Danielle by email: mamathefox at gmail.com
Featured Writer: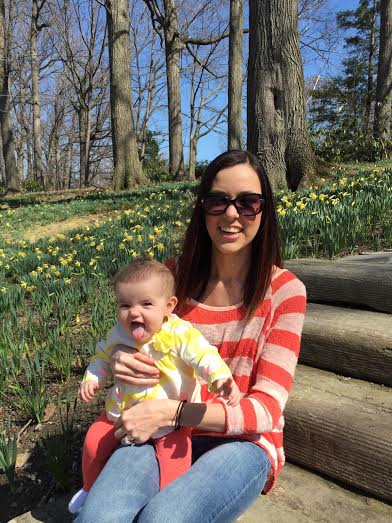 Amy Marquardt aka Marquardt Chick: Wife, mother, hairstylist, resident of the Akron Ohio area and writer for Mamathefox.com.
"I live in the Akron area where my husband and I have purchased our dream home. I have a beautiful active baby girl "E", a dog (Charlie), cat (Hamburger) and 8 chickens (all have names and yes I know who is who). I have been a hairstylist for 14 years and can honestly say I love my job and look forward to going to work. Since having my daughter I have been blessed by being able to work part time, enjoying my perfect balance of working mom to stay at home mom.
  I have a passion for travel, gardening, cooking, and all things parenting. I am a information overload type of person and will do endless hours of research on anything I'm doing and enjoy reading every review (even if there's 500 of them). I also enjoy sharing my thoughts on products whether it's telling my clients at the salon or writing a review here on Mamathefox.com." – Amy AKA Marquardt Chick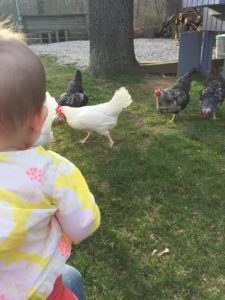 Featured Writer: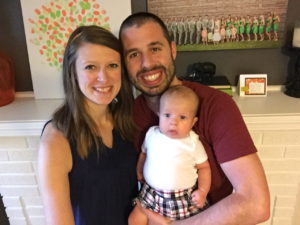 Sarah Bradford aka Mama B. 
Believer. Wife. Mother.
I'm Sarah and I grew up as a country girl but quickly found my way to the city suburb of Cleveland. My husband and I live in the cutest little house where I enjoy crafting, cooking, and most of all organizing. Being a stay at home mom is my dream job and I am so grateful that I can watch my son (and future babies) grow up.
I'm looking forward to the opportunity of writing and sharing my thoughts and opinions to our readers. I love learning about new parenting and baby products and ideas; and I am excited to have joined the mamathefox.com crew!
Blog Stats:
Monthly Social Reach: 27,000
Average users per month: 5,000-8,000
Average page views per month: 20,000-80,000
Social Media Stats:
Facebook: 5,400
Pinterest: 4,900
Instagram: 4,940
Twitter: 7,400
My Previous Work (not comprehensive):
Baby Laundry
Crayola
Graze (subscription box)
Halo Sleepsacks
Little Adventures
Kuhn Rikon
NUK/Gerber
Pig Of the Month
Summer Infant
Stride Rite
Terra Bella Subscription Boxes
Vtech
WryBaby
Zoku
Zwilling J.A. Henckles
Services Offered:
Product Reviews
Sponsored Posts
Giveaways
Social Media Posts
Areas of Interest:
Cooking
Motherhood
Baby Wearing
Attachment Parenting
Organic Living
Children/Baby Products
Humor
* Stats as of 9/2016