Disclosure of Material Connection: I received one or more of the products or services mentioned above for free in the hope that I would mention it on my blog. Regardless, I only recommend products or services I use personally and believe will be good for my readers. I am disclosing this in accordance with the Federal Trade Commission's 16 CFR, Part 255: "Guides Concerning the Use of Endorsements and Testimonials in Advertising."
Ozmo Cup Review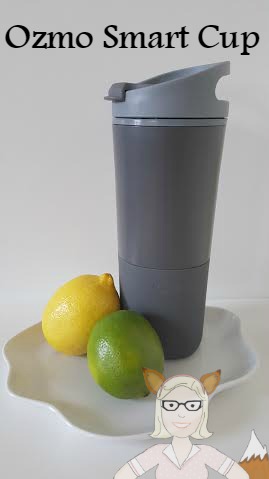 About Ozmo
This is no ordinary cup. This cup is seriously something straight out the The Jettisons (remember that old 70's cartoon?). Ozmo had the average every day person in mind when developing their revolutionary product, the Ozmo Cup. We are typically under-hydrated and over-caffeinated every day. At least I am! Being a busy mom of 2, I often forget to pick up a glass of water. I chug a tad too much cold coffee. I know this, and always accepted it as an unchangeable fact, until now.
Ozmo comes from the scientific term, Osmosis. Osmosis is the diffusion of water from a region of high water potential to a region of low water potential. – Ozmo.io
The Ozmo is a cup and app that uses sensor technology to measure your water and coffee intake, which is then transferred to your app. You are able to live time see how much water and or coffee you have taken in today. Here are some of the basic highlights for you:
This is a "smart cup" & app which will tell you (in live-time) how much water or coffee you drank today
You can set it up with personal goals, or have it tell you how much you need based on age, weight, weight and lifestyle
It will notify you when you need to take a sip/it's been too long since your last gulp of water
BPA-Free material
USB charging (no batteries required)
Holds 16 fluid ounces
Leak proof design (confidently toss it into your work bag or purse)
1 charge lasts up to 3 weeks
What the lights mean:
1 blue LED light: achieved 20% of your hydration goals for the day.
2 blue LED lights: achieved 50% of your hydration goals for the day.
3 blue LED lights: achieved 90 % of your hydration goals for the day.
3 blue LED lights blinking: achieved all your hydration goals for the day.
Follow Ozmo
Facebook                Pinterest               Pinterest              Instagram   
Mama's Experience
I cannot even begin to say how cool this cup really is. I mean, we are attached to our phones, so having an app that helps you keep hydrated is just so smart. The app is free and can work independently from the cup. You can manually put in your water/coffee intake and you are set. However, the cool part about the whole program is the cup itself. Having a cup with a USB port makes my nerdy side grin.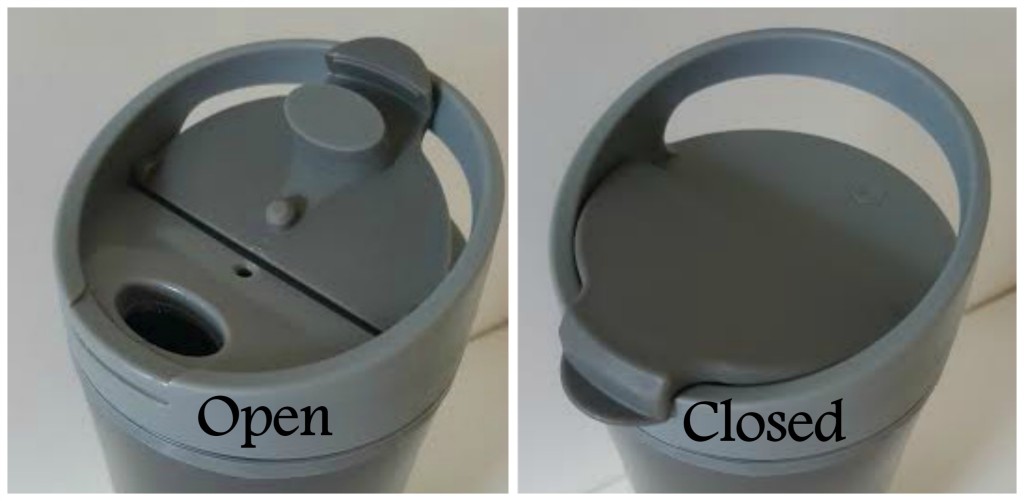 The primary reason I like this cup so much is because it's so easy to use. I don't have time to monkey around with inputting data and measuring out things. The app and cup do all this for me. It even has the option to give me a reminder when I have not taken a drink in a while; it vibrates to give me a friendly heads up. The charge hold is amazing! It really does go days and days and days without needing a charge. Not having to remember one more thing to plug in at night is such a blessing. Filling up is easy-peasy. Just fill up to the top line (which hold 16 ounces of water), twist the lid on securely and take a swig.
This cup is NOT dishwasher safe, however they are working on making a newer version that will be. The support staff is always working on ways to make things more efficient and smooth for the user. They want to make you a healthier you but without you having to do the dirty work.
The app has been available on iTunes for Apple users for a while, and only came available to Android users in the past few weeks. The app is free on both devices to download. You can personalize your app by inputting your gender, age, weight, height and activity level. The app will then suggest a daily ounce intake and you can accept it or not. If you want more or less than the suggest total you can change it too.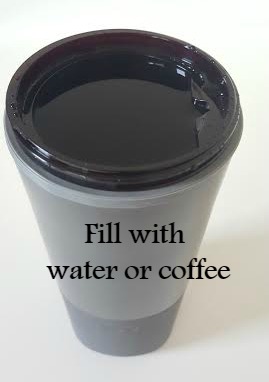 Ordering an Ozmo Cup has never been easier. Click here to check out their website and shop till you drop!